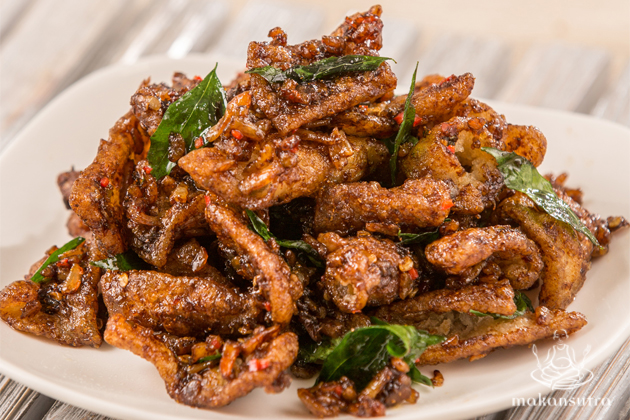 Ponggol Nasi Lemak: Comfort Food Served Fast-Food Style
By Adeline Ang - Friday, Mar 20, 2015
Air-conditioned, spacious and brightly lit; without its signboard, one could easily mistake Ponggol Nasi Lemak's latest store for a fast-food restaurant. Located along Jalan Besar Road, this flagship store was launched in December 2014 to celebrate Ponggol Nasi Lemak's 35 th anniversary. Besides donning a whole new look, ordering systems and food preparations have also undergone some revamp. This move towards the contemporary is attributed to third generation owner Edmund Ang.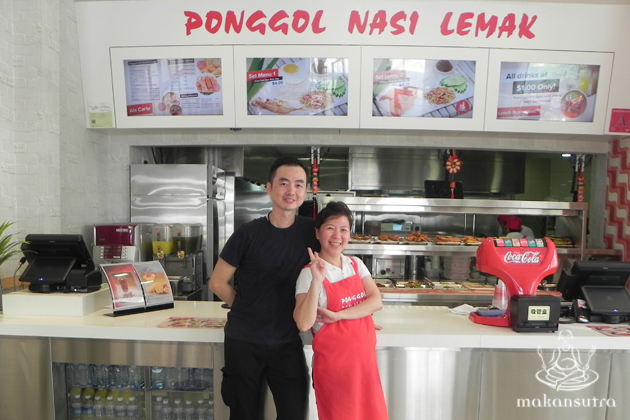 If you've visited the outlet situated along Upper Serangoon Road, you would have most probably experienced the pain of endless queuing amidst the sweltering heat. Besides the instillation of the AC to boost the comfort factor, the implementation of a new ordering system also provides on-screen menus. The days of neck craning or anxiously tiptoeing to get a glance at available dishes are officially gone. Orders will then be keyed into the newly installed electronic system where upon notification, the kitchen staff will proceed to prepare your meal. Simple and efficient, much like ordering a value meal at McDonald's.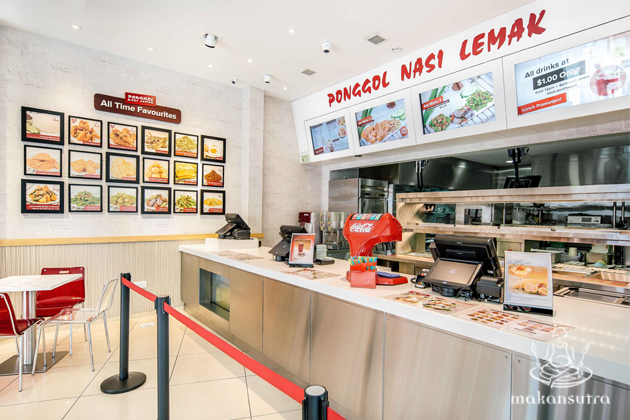 To further increase the kitchen's efficiency, Edmund has also invested in several automated machines in the kitchen to speed up food preparations. These machines have also been carefully tested to maintain the consistency in the quality of dishes such as chicken wings, otah and fried eggs.
With regards to food, this flagship store also offers an exclusive in-house menu. After digging into almost all of its 9 new creations, I must say the Crispy Chicken Skin with Curry Leaves is most worthy of a mention. Despite its name, this dish contains no fat where the fats are being meticulously removed before the chicken skin is fried a thrice to ensure its crispiness. The skin is then tossed in kicap manis (Indonesian sweet sauce), black pepper and local spices, giving it the added fragrance that pairs beautifully with the coconut infused rice. But given its tedious preparation and popularity, this item is normally sold out by lunch time. Foodies, you have been warned.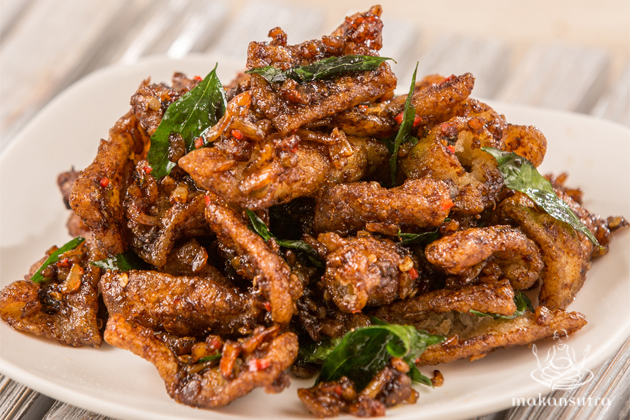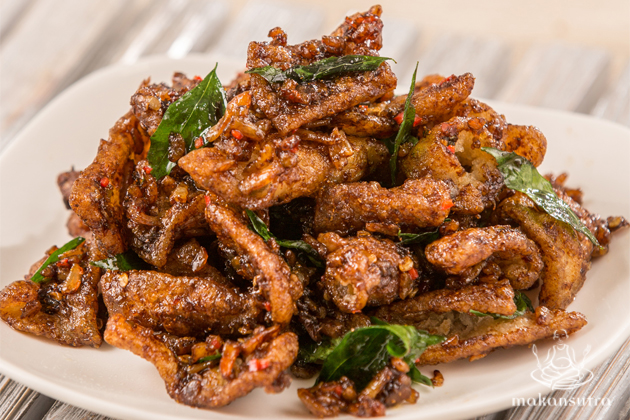 Another item that stood out from the pack would be the homemade ice cream and sorbet that the store offers. According to Edmund, these deliciously cold treats are made in small batches daily in a room situated on the second floor. After a tour of the mini ice cream factory (or rather room), I must say the innovation and quality of the desserts is pretty impressive. The sorbet selections include Raspberry Mango, Lemongrass Lime, Pink Guava and Kyoho Grape. For the ice cream lovers, flavours include Milo, Peanut Butter Milk and Horlicks. If you're gunning for a more refreshing and slightly sour-ish treat, the sorbets, especially the Raspberry Mango, will be a good choice. But if you're craving for something sweeter and denser, I'd say to go for the Horlicks. For homemade ice cream by a non-specialist, you'd be quite surprised by the light fragrance and smoothness of the malted ice cream.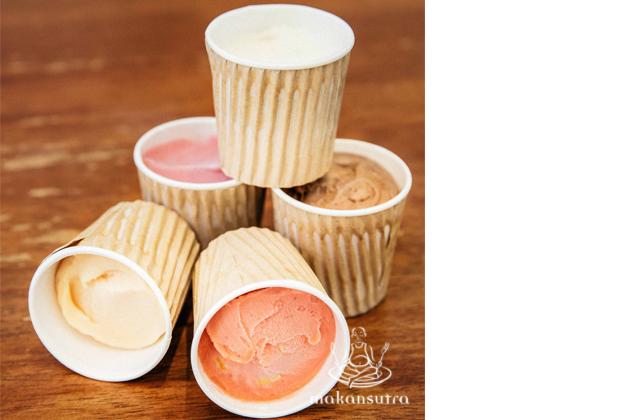 Given the slightly remote location, it is only natural for the curious to question the location of the newest outlet.  "We've owned this property for quite some time and have previously rented it out. But we've decided to utilize it for our flagship store instead," explains Edmund. The kitchens of the other two outlets at Upper Serangoon Road and Tanjong Katong will also undergo gradual revamps modeled after the Jalan Besar outlet.
For a cooler (pun intended) and contemporary experience of the Ponggol Nasi Lemak, this newest outlet is worth a visit. Despite its modern exterior and kitchen, foodies will be glad to know prices remain unchanged and that the combination of the crispy Chicken Skin and aromatic coconut infused rice will make up for your trip to this slightly out of the way location.
Ponggol Nasi Lemak 
Address: 371 Jalan Besar #01-01, Singapore 208998
Tel:  6293 0020
Opening Hours: 12:00 pm – 11:00 pm (Closed on Thursdays)