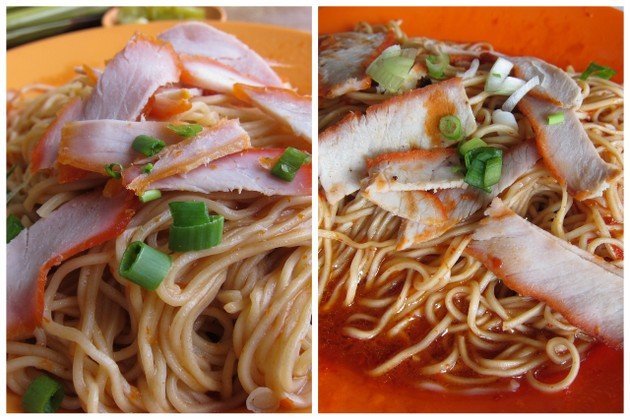 Pontian Wanton Mee
By Tony Johor Kaki - Tuesday, Jul 30, 2013
The Pontianwanton mee is a uniquely Johor dish with a tomato-based sauce that can beat thespaghetti.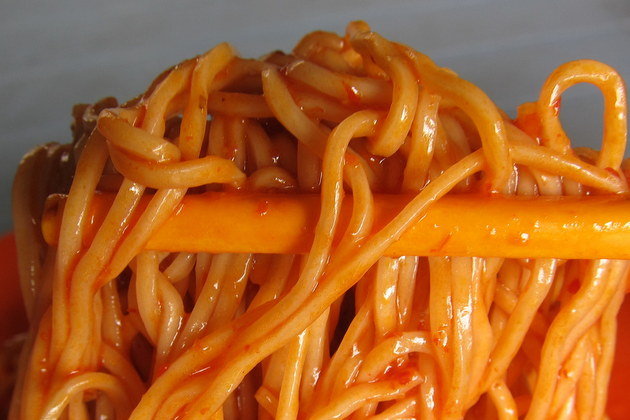 Besides the usual Laksa Johor, Mee Bandung Muar and Kway Teow Kia, the Pontian style wanton mee is another uniquely Johor dish originated from fishing town, Pontian. What makes it stand out from other noodle dishes is the sauce, love it or loathe it, the sauce is a blend of ketchup, oyster sauce, soya sauce and sesame oil, created by old Mr Loh (the founder of Heng Heng wanton mee in 1948). Today, the dish is well-travelled across Malaysia, but nothing beats the authenticity of the original. Here we tracked down three joints in Pontian that serve the best version: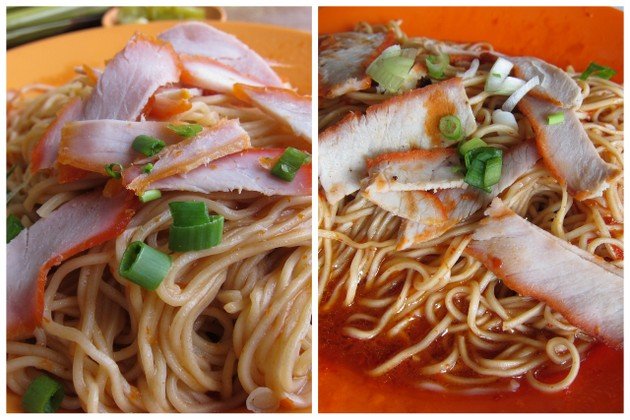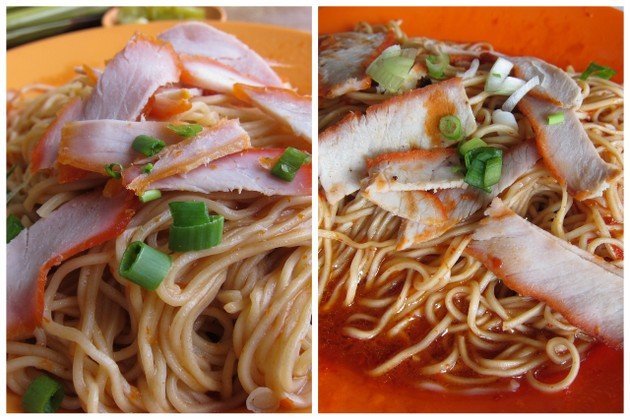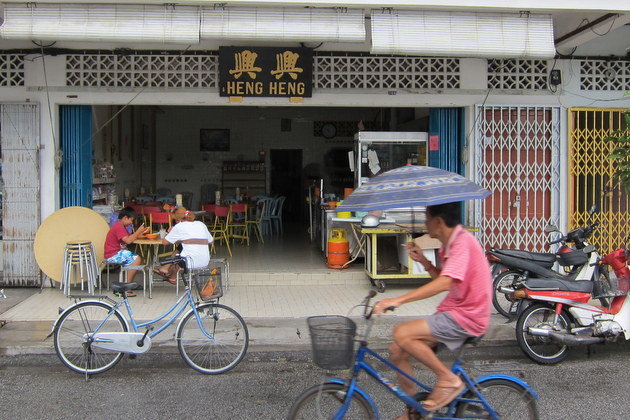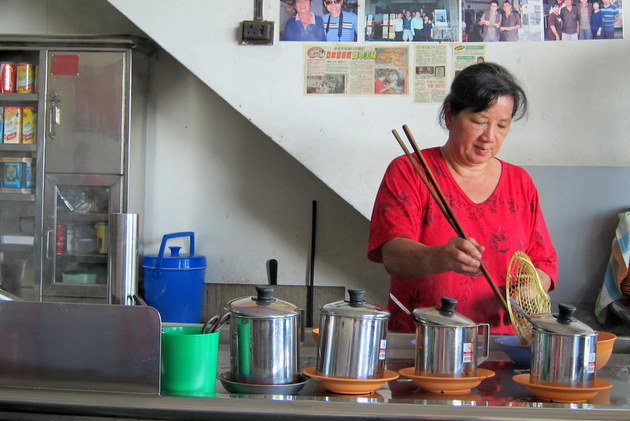 Heng Heng, Jalan Parit Mesjid, Taman Anggerik, Pontian, 9:00am to 6:00pm (Closed on Fridays)
This is where it all started and is now run by the second generation, Mr Loh's son. Other than the unique blend of tangy, sweet and savoury sauce, the fish balls in the wanton soup is an addition that characterise Pontian wanton mee. Like other good wanton mee, the noodle is al dente, and the filling of wanton is smooth, tender and flavourful wrapped in slipper skins – a nice mix of textures. The char siew, however, is sub-par, not the usual chunky, charred and coated with tacky gravy that's caramel savoury (like the way they do in Kuala Lumpur).
Ah Chuan, Batu 36, Jalan Johor, Pontian, Johor, 9:00am to 6:00pm
This is another joint that serves authentic Pontian noodle, run by Mr Loh's daughter. Ah Chuan is actually Mr Loh's nickname. The wanton mee here is very similar with Heng Heng, both Mr Loh's children have been maintaining the standard of their father's legacy. The wanton is still handmade at the stall every day, with generous amount of juicy minced pork.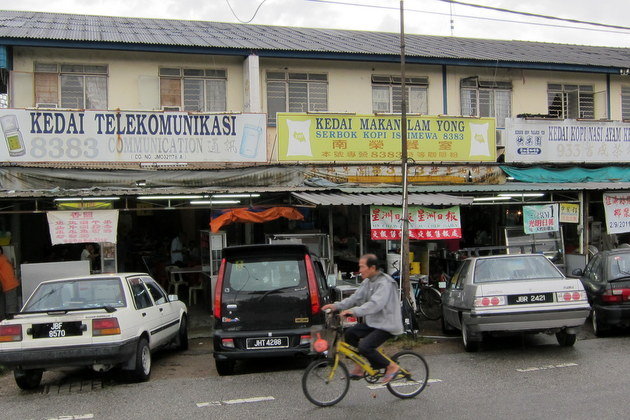 Sin Kee, 8383 Kopitiam, Batu 36, Jalan Johor, Pontian, 1:00pm to 6:00pm (Closed on Thursdays)
The third flag bearer of Pontian wanton mee is Sin Kee, a stall located in the popular 8383 Kopitiam. Sin Kee is not related to the Loh family but it is currently the favourite of many in Pontian. The founder of Sin Kee had retired and the business is carried on by his nephew. The big draw here is the noodle, is still handmade and dough is kneaded by riding on a bamboo pole – an old traditional Chinese method. As a kid, I used to have a lot of fun bouncing on the bamboo pole at my neighbour's flat who was a wanton mee seller in old Toa Payoh.
For those who can relate to this fond memories, drop by these joints at Pontian for a nostalgic experience. Also, to get a taste of the wonderful sauce blend, that is unlike any other wanton mee in Singapore or Malaysia.