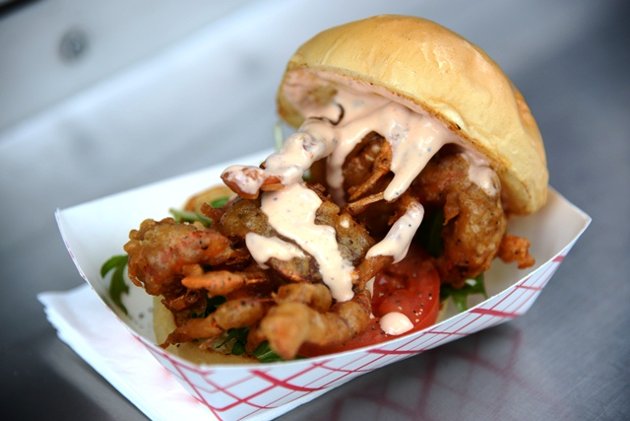 Portland's Food Truck Scene
By KF Seetoh - Tuesday, Mar 12, 2013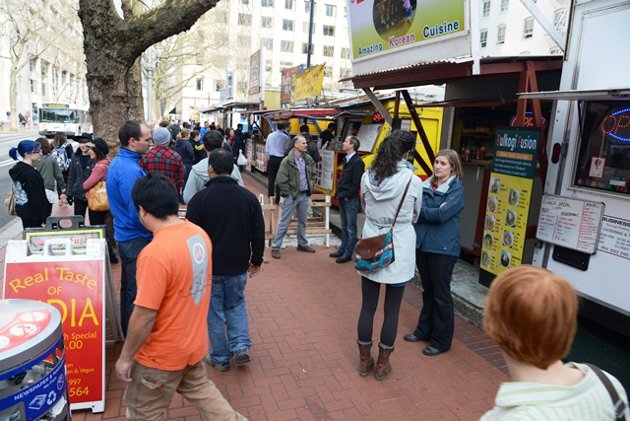 It sounds like it's no big deal. "About 600 food trucks in Portland Oregon" said one website. This place was the first in America to properly start and institute the food truck phenomenon now raging through the country. Thanks in part to the economic downturn, in part started by the fall of the Lehmann Brothers financial fiasco back in 2008. Now, layman all over the country have turned to selling imaginative and authentic food in trucks zipping around for customers who track them by social sites like twitter.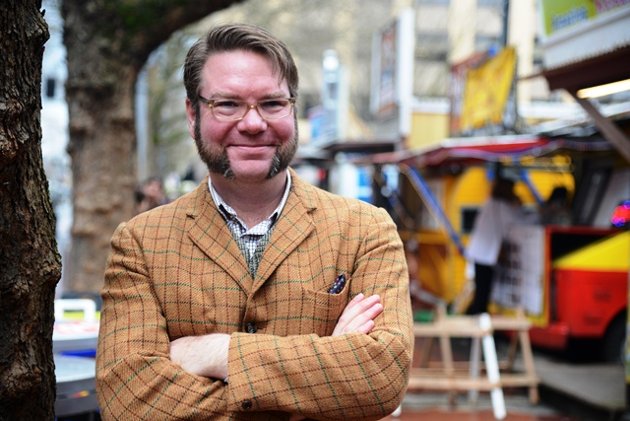 Then I met Brett Burmeister, the food truck guru in Portland. He runs Food Carts Portland, an editorial and consultancy business specialising in all aspect of that culture and business. We were there to hunt down some of the Americana food trucks to invite over for our World Street Food Jamboree food festival in June, which is part of the World Street Food Congress then. Up to 40 of the world's best and recognised street food vendors from 40 countries will descend onto the F1 Pit Building for a 10 day mega feasting frenzy.
Brett first showed us the numero uno food truck in Portland – Nong's Kao Mun Kai, or Nong's Chicken Rice. This blew away my notion that happy middleclass Americans are averse to plain looking white chicken meat. Nong's version looks exactly like our chicken rice , except she uses a sweet Thai chilli sauce. I have to be frank- it was nice, the chicken was smooth, soft and moist, and the rice, lightly fragrant. Just like every other chicken rice offered in this red dot of an island of ours. But it was not memorable, not robust nor did it rock my socks off. But I was not looking out for Portland chicken rice. I was looking for new Americana street food creations and icons.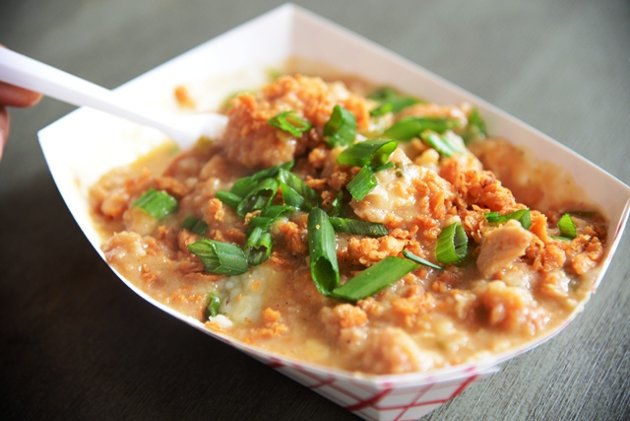 Brett was regaling the colourful history of their food cart food culture, like " how the rules was about allowing a vendor to stay put in a carpark so as long as there were wheels " was twisted by operators. They now install "decorative wheels by the side of a food container truck with firm and permanent support legs alongside the wheelies." Then he buzzed us over to Swamp Shack truck, run by trained Chef Trey, who hawked southern Americana fare. His Smothered Chicken- braised chunks of it sitting in richly sauced mash potatoes, was so comforting, even though it was my first time eating the dish. I also like his fried shrimps with grits (mashed corn), so American in so many ways.
But what made me do a double take and double once over, was the Soft Shell Crab Burger with spicy mayo, sold by the guys who run the Eurotrash truck in town. The bun was soft (insignificant), the mayo was rich (insignificant) and the battered , crispy fried soft shell crab was the heaven in the burger (very significant). They will even add a beef pattie in between, just in case you still like it to look like a usual burger.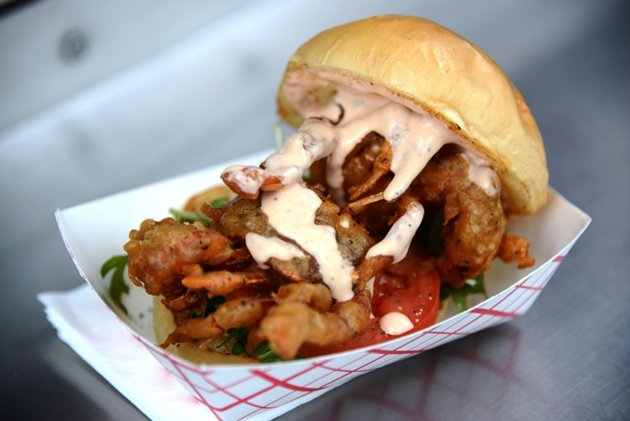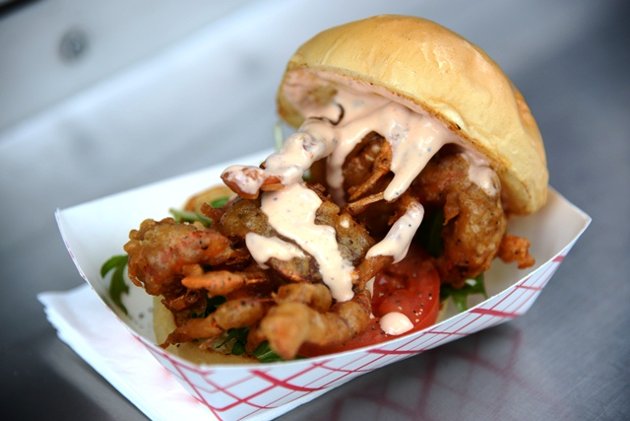 This was the big deal about the 600 or so food carts in wet and cold Portland- it's an organic culture that the people love and well supported by the government who ensures the operators are certified and provided with amenities for safe operations. Their business cost is way cheaper than some hawker stalls here.
Keeping my fingers crossed, but if all goes well, those trucks will be here as part of the World Street Food Jamboree and you can tear into it and more, at prices ranging from $6-$16 in June. And if you are looking for opportunities to sell nasi lemak in Portland (I saw none there), do catch up with Brett at the World Street Food Dialogue on June 3rd and 4th. If you need to know more… www.makansutra.com/wsfcongress