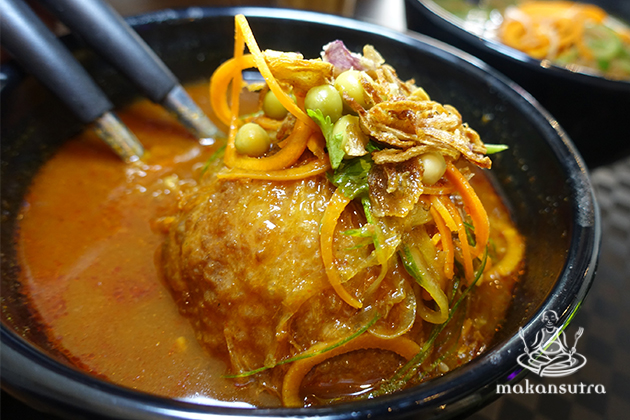 Potato Balls of Fire!
By KF Seetoh - Friday, Feb 02, 2018
You cannot avoid potatoes, they are everywhere. Come on, you Paleo diet devotees, you know you've sinned before because they do attractive and moreish things with it over the decades- from tater tots, bagedil, hash browns, criss cut and curly fries, chips, rosti, bangers and mash and even gnocchi (I am sure I missed out a few hundred other renditions). Now, they did it again- with Kentang Ball. Imagine a hockey ball size mashed potato stuffed with minced mat, then lightly battered and deep fried. And to complete the demolition of your anti-carbs defence, they float this on a soto ayam or spiced beef broth. They garnish it with greens and peas to camouflage the final onslaught.
At least two stalls, led by the original version at Haig Road Hawker Centre, are changing the game. Their styles are cleverly different from each other yet not completely so. Of course, it's a one-up on that bagedil over soto ayam sensation but it's done in fine style and totally with street food heritage and origins. It's a progressive halal take on heritage flavours and it's a natural evolvement of makan culture here.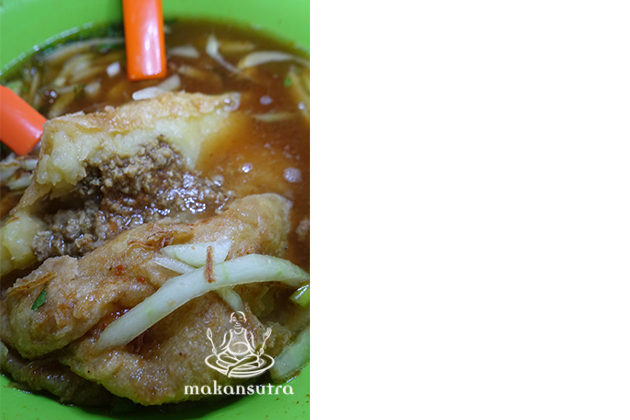 Rosy and Nora, #01-15, Haig Road Hawker Centre, 2pm-8pm, Close on Tuesday.
I first noticed their Roti John, some 12 years back. Their edge is the crispier bread and humble but generous fillings. Then they came up with this "Ball Kentang" in their menu and the buzz about it went verbal viral too. It's a decent sized ball with a simple chicken broth, spiked with a light rempah with gentle hints of chilli ($3.50). Spoon cut across the middle and you'll see a mass of minced beef oozing out. Their edge here is the softer mushier texture of the ball. It will thicken the soto if you desecrate and leave it sitting in the soup. Best to order this with their equally moreish and popular fried popiah (at a dollar each). It's very crispy and done hot and fresh.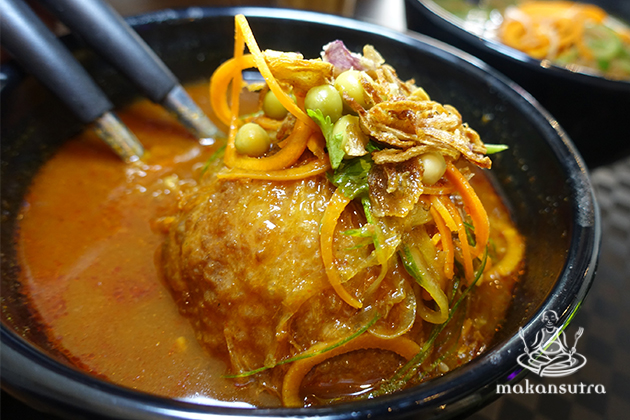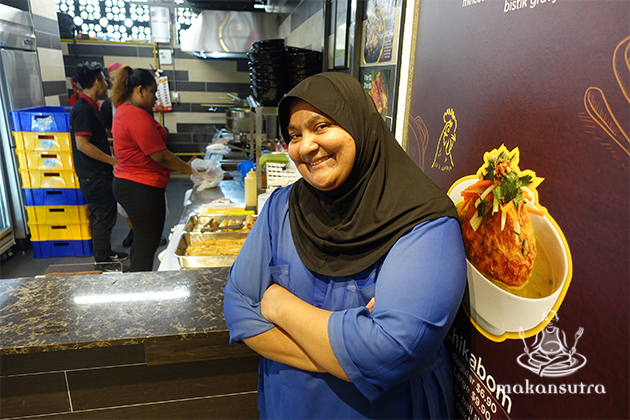 Kakak Kentang , Fomo Food Court, 38 Sultan Gate, Monday to Thursday and Saturday-11am to 9pm, Friday from 3pm, Sunday from 12.30pm.
Ummi Abudullah is a self-taught makan entrepreneur par excellence. She is a role model in halal makan business, in my books at least. She is a caterer but burst into the scene with her Ambeng Café stall in Bedok, among other concepts, but now, has her take on Kentang Ball. Her version uses a bigger, bolder and slightly firmer mash potato ball mixed with minced chicken (Chikaboom) or beef (Bombistik). Her chicken soto is enriched with touches of coconut milk and the beef kentang ball is served with a spicy and tangy and beefy tomato-based broth. It has a sharp kick that marries well with the sweet, savoury and fried beefy potato ball. The serving here looks a lot bolder but it also cost almost twice (from $6.90) that of Rosy and Nora's. But both have their appeal and winning edges.