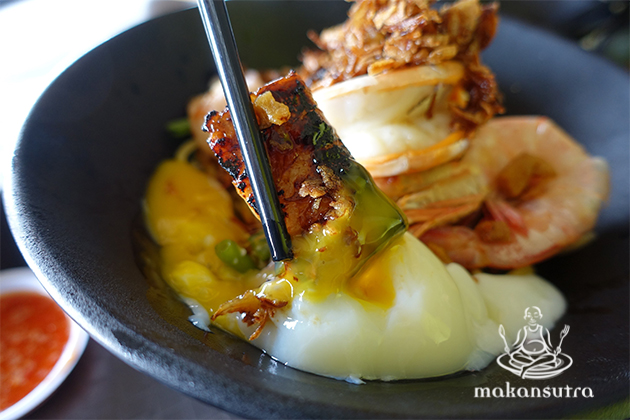 Prawnaholic: A Thinking Hawker's Hae Mee
By KF Seetoh - Friday, Sep 21, 2018
The best advice his sifu ever gave and taught him was "how to be a good person and professional". And Alan Choong never forgot it, "the cooking skill I picked up was good but it's what he taught me as a person, since I was 17." His sifu is no other than the well-respected Chef Sam Leong, who once headed the Tung Lok kitchens and led the award-winning Forest Restaurant in Sentosa. Sam is now semi- retired and takes on part time gigs. The first time I came across a bowl of Alan's prawn noodles, I knew this is one talented 24 year old kid with a thinking mind. Believe me, not many cooks and hawkers use their grey matter much.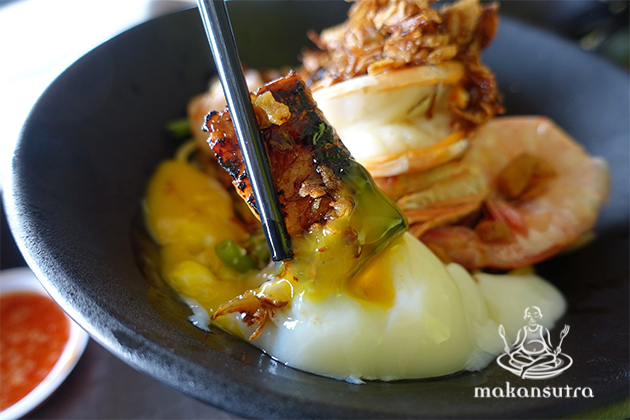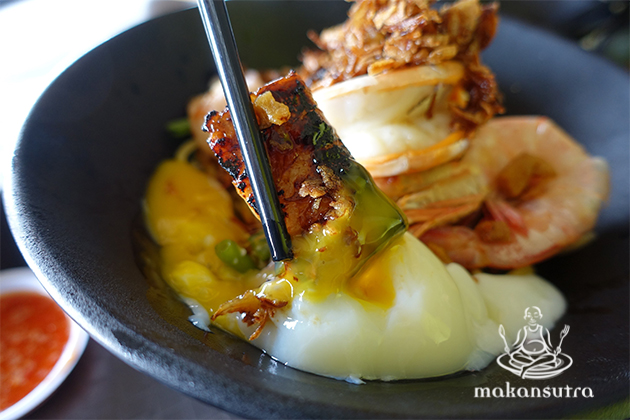 When I peered into his kitchen, this one-man show with a part time assistant, is all hands on deck. The layout it simple and effective, with stations for blanching, mise-en-place (pre-cooked ingredients and placed in decks) , wok stations, a sous-vide section for his 63degree eggs (hang in there before I tell you what it's for) and a steel rack to hold his own made char siew for hand torching and searing it. The pork lard he uses is freshly rendered daily and so are his fresh fried shallots. He also make his own prawn balls, like how granny or a good restaurant would do so- by hand chopping fresh prawn meat, mixing it with egg white and moulding them into balls. All that, I reckon, is respect- for himself as a cook and for the customers- all things he learnt from Chef Sam. I adore his dry style King Prawn Noodles (from $6.50). The light sambal is a unique blend and has sweet-savoury hints of thick soy sauce. The wow-factor are the toppings, a running sous-vide 63 degree egg, a fresh blanch and butterflied king prawn, slices of torched and seared belly pork cha siew and two crunchy prawn balls. "Dip the cha siew in the yolk and then devour the whole dish" Alan whispered to us. And those bits of crispy lard with fragrant fried shallots atop, were amazing finishing touches.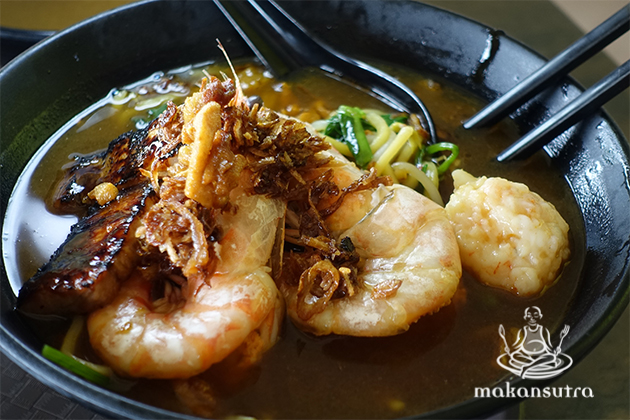 The soup version (from $6.50) comes with a richly brewed stock, dark and intensely sweet and done with bone stock and crustacean shells. It's topped with seared cha siew, butterflied king prawns and prawn ball with kangkong. Give in, and order a bowl of his deep, fried prawn balls with vegetable crackers ($6.50) dunked in his own made sweetish-salted egg yolk sauce. Then, add a platter of his fried fish skin and torched cha siew with salted egg sauce ($8.50). Yep, it should bring you to your knees. But Alan says it's off menu and two months is needed for the management to approve any new items from the hawkers here.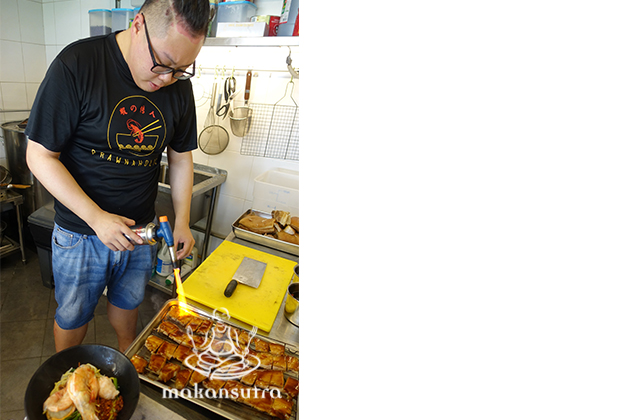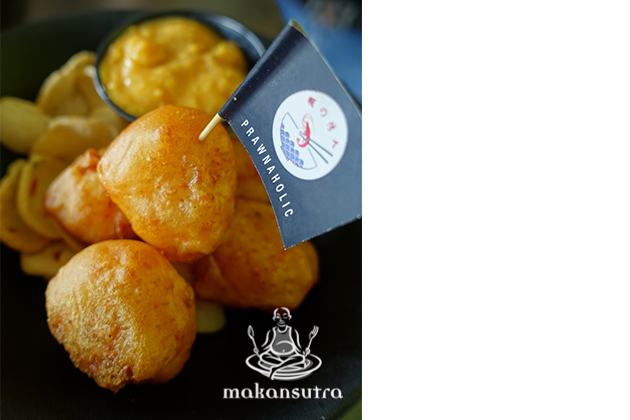 Sadly for all Alan's talent, he is roosted here in this ulu, so called Social Enterprise Hawker Centre (much controversy about how it's run recently), much like the Sahara desert. Many know where it is, but not many goes. He pays about $4,000 a month in rents and services (minus manpower) and he struggles to "get by". I support him and hope you do too, as these are the new age street food heroes we need to carry on this food culture into tomorrow, and help shine a light on the potential Unesco Intangible Heritage Inscription award our Prime Minister seeks.
Prawnaholic
01-12, Pasir Ris Hawker Centre
110, Pasir Ris Central
Tuesday to Friday, 1130am-9.30pm
Saturday and Sunday, 9.30am to 9.30pm
Closed Monday.