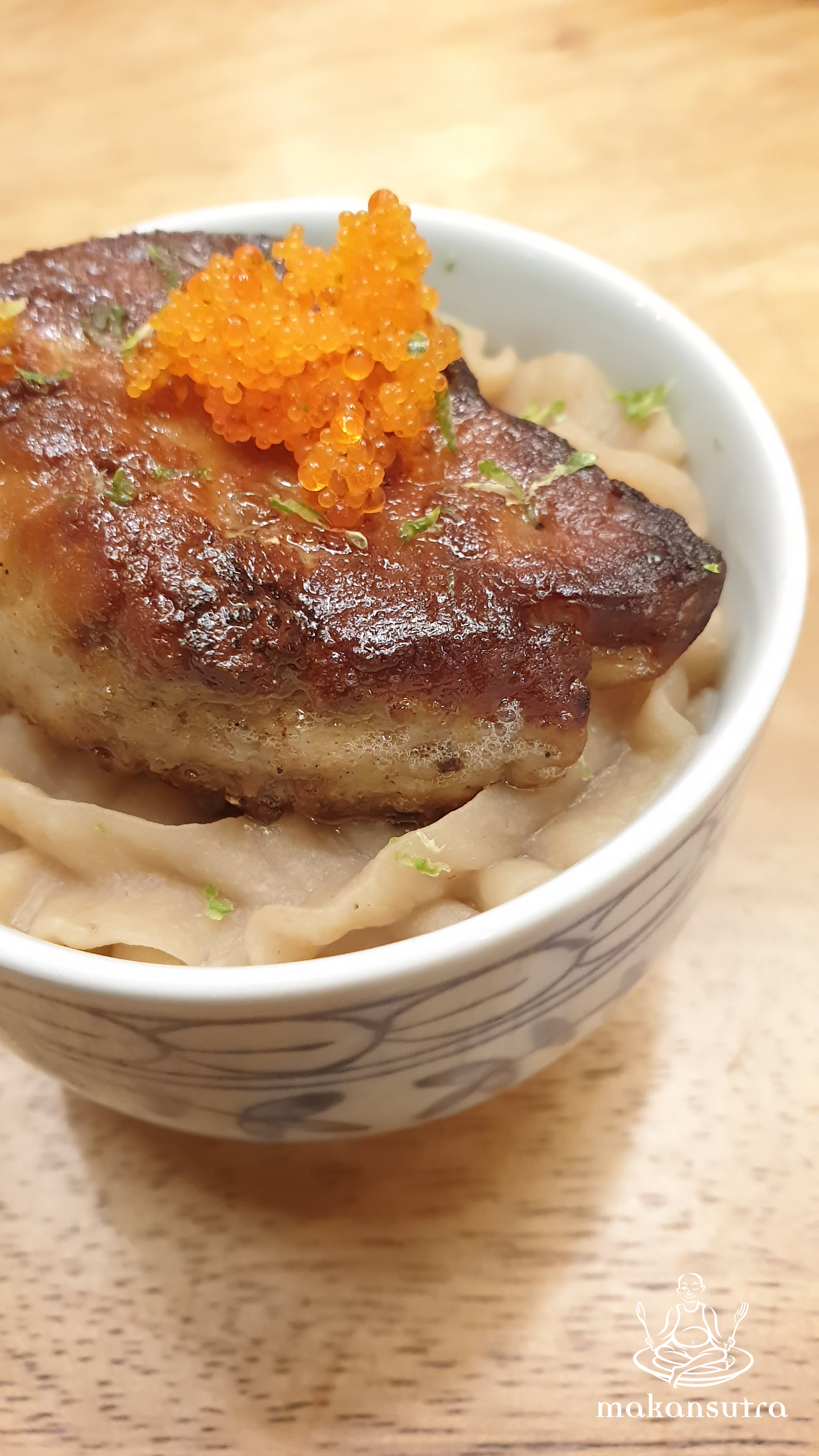 Puri Puri: A Brave Omakase with a Twist
By KF Seetoh - Friday, Jan 03, 2020
So we are into a brand new decade and as always, we look forward to moving bravely ahead understanding where we came from. So I want to tell the tale of this brave omakase meal with a bold twist, and made so exciting yet agreeable in so many ways. Chef Greg Lee operates a Kaisen Bowl station in a mixed up retail spot selling, I think, interior design services and lights, a lot of fancy and collector item designer lamps. Bright idea. Ok, back to the meal, seriously.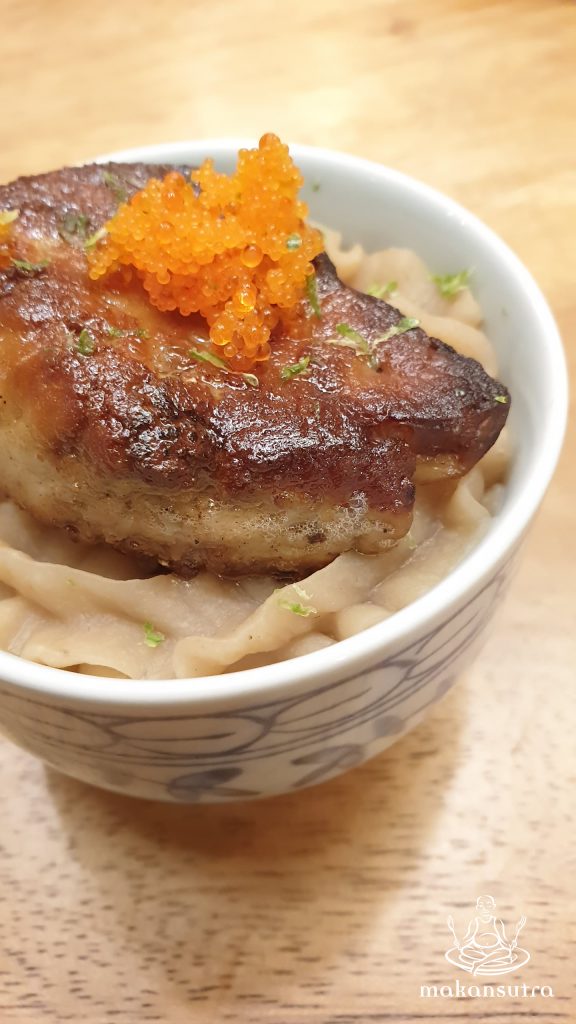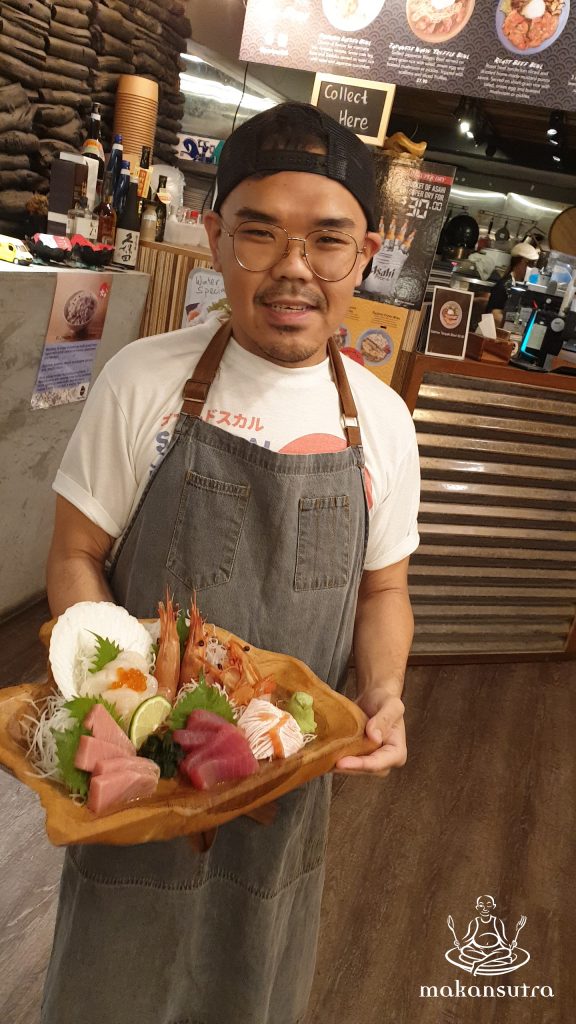 Chef Greg dole out some stunning surprises with influences from America and Korea. First up was the Apple Wood Smoked Quail Egg with Gold Flakes and Sour Cream that was prettily set on two wooden spoons. The smokiness was arresting. It forced you to just bite into the moist yolk encircled by the smokey goodness. It framed the next bite nicely- Wai San (Japanese Mountain Yam) with Fish Roe and Uni. The slippery crunchy sweet yam coupled with the umami laden uni (sea urchin) and touched by the ocean saltiness of the roe was such a delight. Just a couple of bites was enough to enjoy the pleasure the put out. Of course, it is hard to pass up on a meal like this without a Sashimi Platter- complete with otoro, sweet ebi, salmon belly, hotate and tuna. Fresh and delightfully simple. Then a shocker arrived- the Tara Shirako, this was the third time I've ever tried Cod Sperm Sac and Chef Greg served it with sea grapes. Spare me the puns but if you ever liked pigs brain, then this one is one up on that mushy and creamy sensation. The sea grapes was a nice touch with the yuzu sauce it sat on. It was as good as I remembered. The next stunner was Chawanmushi and the eye opener was not just the pan seared foie gras that sat above, but the sweet roast chestnut cream wedged between with fish row sitting atop. If you can imagine what I just described- and you'll understand why I want to be back for more of this.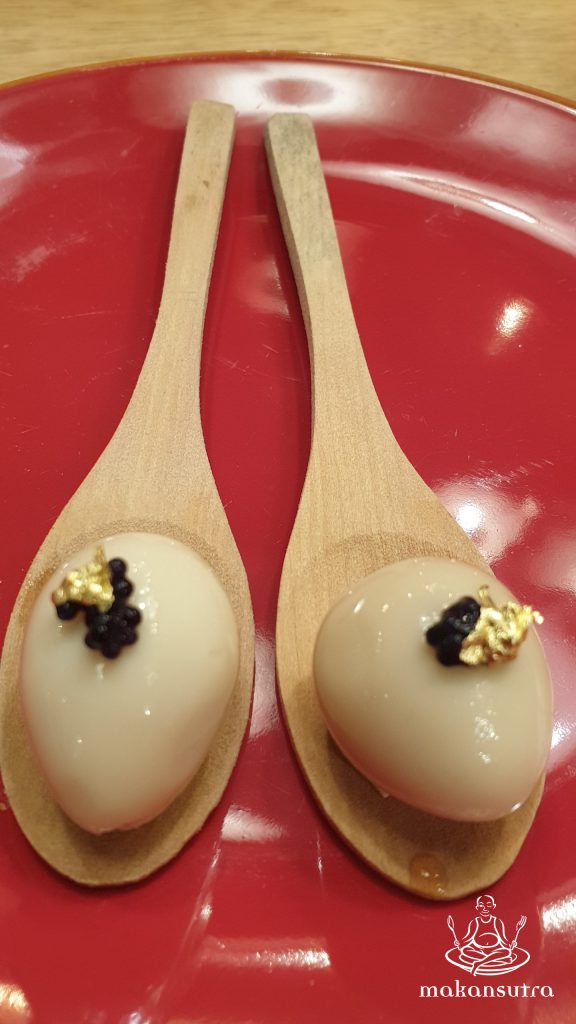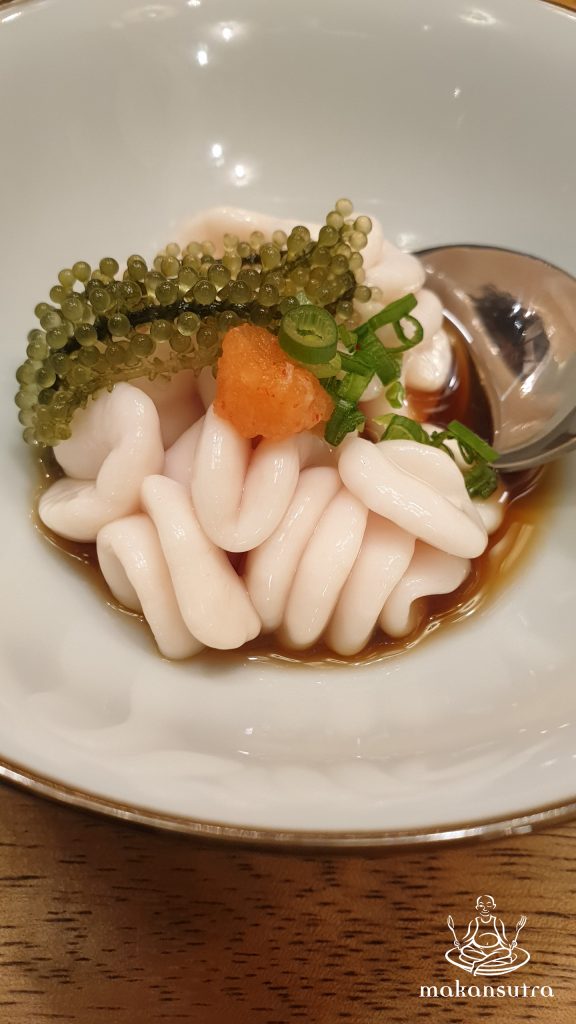 The sixth dish, and by now I am panting, was the roasted Marlin Collar with Japanese White Corn, radish and lemon. The collar was incredibly juicy and how can it not go well with those sweet little corn kernels lift with zesty lemon. The momentum builds and he next offers a humble Shabu Shabu set, served individually and cooked for you (so you won't smell like his kitchen after the meal). The shitake mushroom, korubuta pork and glass noodle with tofu was such a charming anti thesis to the rich bites earlier, we actually yearned for it. The final sweet touch was (read carefully)- Yuzu Cheesecake with Graham Cracker base, Honey Jelly, Fruits and Walnut. How can that not be a winner? They all contradicted in taste, texture and colour and these are what our palates adore.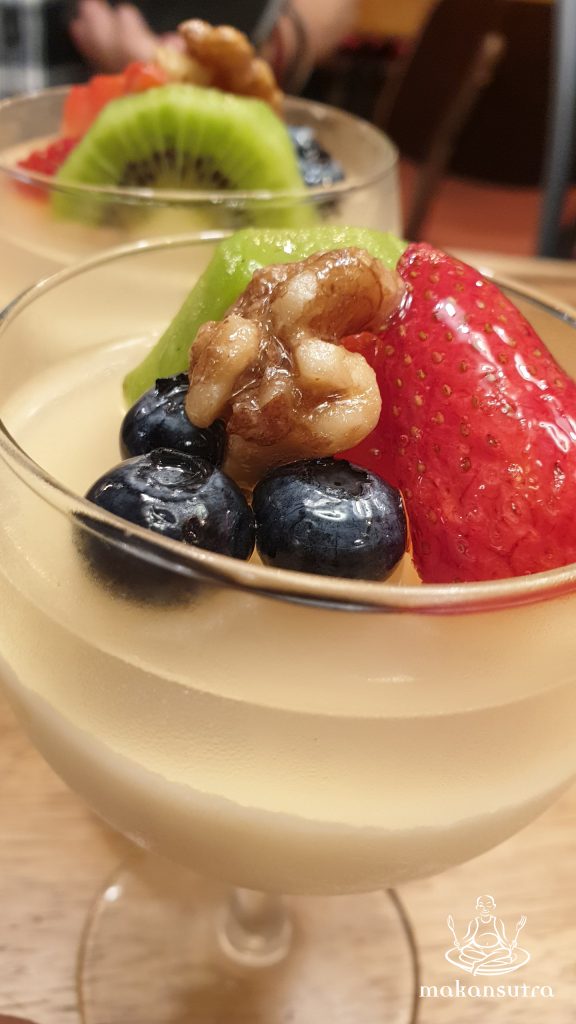 And here's the twist- Chef Greg has never been to Japan (yet) and he honed his skills working at local Japanese restaurants over the last decade. He even ran a hawker stall two years back. He felt bold and confident enough to go it alone because- he loves Japanese food and local foodies are tuned to the food, not just or necessarily the chef. Have a bold, brave and fresh New Year folks.
Puri Puri (serves Kaisen Bowls but you have to call him ahead for an omakase meal)
367, Beach Road
11.30am to 9.30pm
Call Greg at 91075908 (give him at least 10 days' notice to design the omakase)
Prices from $60. This meal above was $100 per person (min of 4)