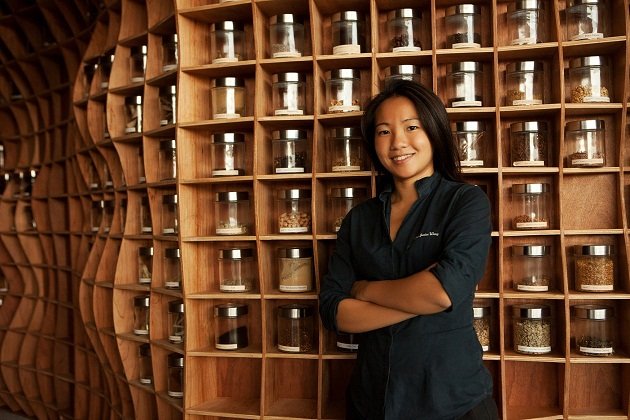 QnA with Janice Wong
By Makansutra - Monday, Aug 13, 2012
At 22, Janice Wong graduated with an economics degree. But instead of following her parents' footsteps into the finance industry, she scooted off to study pastry at Le Cordon Bleu in France, and went on to do stints at some of the best restaurants in the States. She came back to Singapore to open 2am: Dessert Bar and it offers some never-seen-before desserts. (Or should we call it art?) Then she set up 2am:Lab, where she invites pastry chefs from all over the world to experiment and create new techniques and food textures. Makansutra catches up with Janice to find out how life has been treating her and what she's up to next.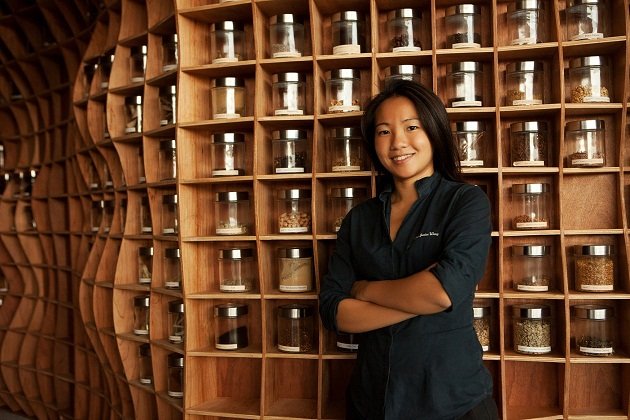 Makansutra: You swapped a career in finance for food. Tell us the good, bad and ugly of this move of yours so far. Janice: Being a young female chef/owner, it was not easy to gain the respect from the people you are going to hire as well as the contractors who constructed 2am. There were also many risks involved in opening up your first restaurant in such a competitive saturated environment. However there is huge satisfaction when we open and seeing customers enjoy the dessert wine experience.
M: What's next? J: 2am: experience. Edible art is relatively new in Singapore and we are constantly being challenged to create new experiences inspired by the space and theme. The physical interaction with art is a very new experience for most of our guests and it is important for the art to not only taste good but for people to have fun with it too!
M: What is the greatest compliment and complain you have received so far? J: When I was told that I'm an inspiration to others out there. Complain would be they would have loved more of the sweets!
M: Which dessert do you enjoy making the most and why? J: Desserts in shades of purple such as purple potato puree, cassis parfait, cassis leather, pastilles, lavender marshmallows, fruits of the forest sorbet. I painted a canvas painting of shades of purple and was inspired by the painting to create a dessert with the same shades.
And also the Chocolate Evian Block. I always have a craving for chocolate bars and sometimes after satisfying my craving I get a sick feeling in the stomach because I consumed too much. So I create a dessert with chocolate and water using a different technique. The chocolate water block satisfies your craving for chocolate as it is very light. You might think or feel you just ate a whole bar but in fact you only had ¼ of it!
M: What drives you? Any advice for newbies looking to enter the fray? J: My passion for food and love for my customers are the key ingredients to what keeps me going in this industry. Advice for others out there would be to dare to dream big. Your world is your imagination.
M: Tell us about the NTUC's dessert art demonstration that you'll be conducting. J: This event is organised by NTUC membership targeted at the professionals, managers and executive (PMEs). Participants will get to complete the dessert art with the given edible art pieces. The theme would be chocolate and marshmallow.
(Connect)U with Janice Wong – Discover The Art of Dessert Venue: The Colonial @ Scotts, 31A Scotts Road Date: 17 Aug 2012 Time: 7.30pm – 9pm $42 for NTUC members $52 for Public For more information, visit www.ntuc.org.sg/janicewongevent or call 6213 8025