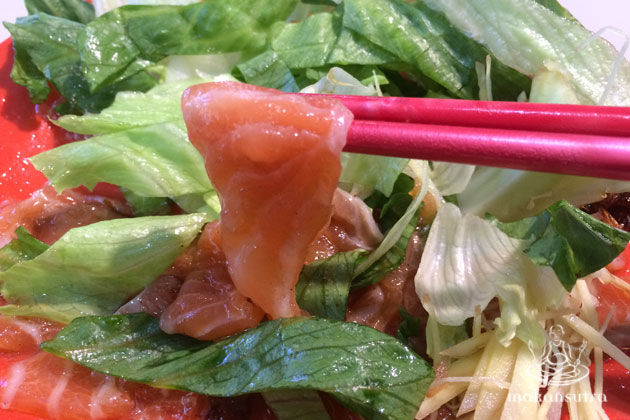 Raw Fish Ban- Only One Hawker Now Sells It
By Victoria Lim - Wednesday, Jan 27, 2016
Fans of hawker style raw fish salad and you stay around the East area, tough luck. They've all been banned, due to the recent spate of deaths and diseases related to eating hawker style raw fish salads. If you had not noticed by now, only two stalls in the country (for now) are allowed to sell them – you'll need to travel down to Alexandra Village Food Centre. Rui Ji and Lye Bo are the only two hawker stalls in Singapore given the green-light to sell raw sashimi. The catch? They are only allowed to sell sashimi grade Japanese cuts, such as salmon, tuna and yellowtail – so long, farewell sang yue and sai toh fishes.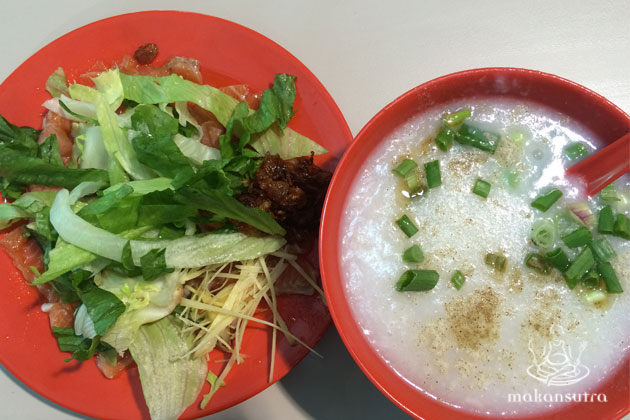 Rui Ji Porridge has been around for 20 over years, selling Cantonese style porridge. But the star of the stall was their generous, soaked in sesame oil, ginger and soy doused yusheng platter. So when the ban came, business naturally nosedived. In order to get everything back on track, owner, John Lim wasted no time and applied for the license to sell raw fish, and obliged with the new rulings on handling, as soon as he could.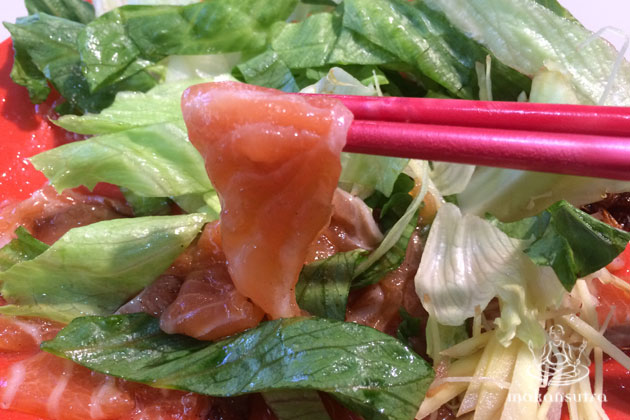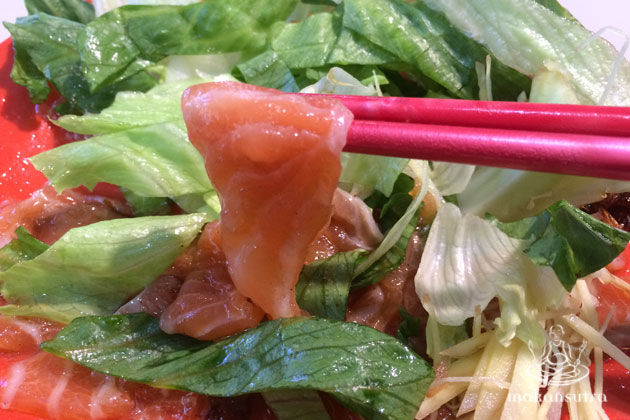 Six months into Lye Bo's business, the ban was implemented, and it hit them hard. Owners, Desmond Lye and his wife, Sam Lee knew they had to do something to avoid going bust. So they decided to head back to their Cantonese roots and sold wanton noodles whilst waiting for their raw fish license, which they too applied for, to be approved – according to the NEA(National Environment Agency) website, for a retail food establishment to sell ready-to-eat raw fish dishes, they must submit all necessary documents and wait for two to three weeks for approval.
Eventually they were the first two chosen by NEA to be the first to get their license approved. We spoke to them on why and what is involved and required now.
1/ Storage
Lye Bo had bought a specific display fridge built to store their raw fish. It costs them a whopping $3000 and it's now a white elephant in their stall – because they switched to selling wanton noodles. "We might bring back the raw fish salad, but that is all dependent on what our customers want" says Desmond Lye, despite having the new license to do so. An old bird in the raw fish salad business, John has all his equipment in place and is careful to make sure that the refrigerator is fixed at around 5 degrees Celsius or lower.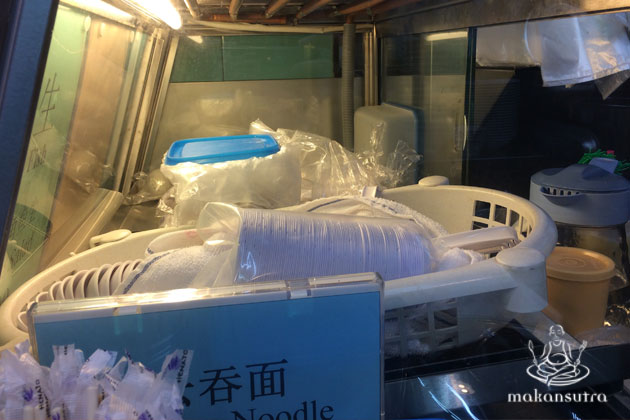 2/ Food handling
Gloves are a must. Bowls and utensils are labelled to prevent a cross contamination between raw and cooked food. Going the extra mile, both John and Desmond (in the past) will ask their suppliers to slice the raw fish for them. "The suppliers have a more controlled environment as compared to a hawker stall, where it is humid and hot, not an ideal setting for raw fish" says Desmond.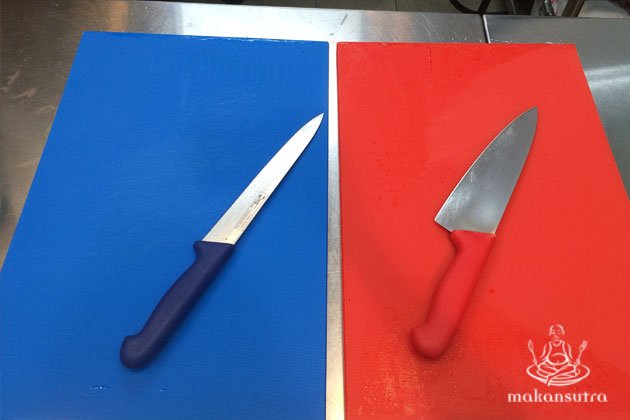 3/ Stringent checks by NEA officer
With great power, comes great responsibility. Being one of the first few to sell raw fish slices, John Lim has seen an increased number of officers popping by his stall to ensure proper hygiene procedures are in place. "They need to make sure everything is okay, because I am their 'guinea pig', the first one to sell raw fish after everything (the ban)" says Lim.
More steps and procedures are being introduced to handling of such dishes at the hawkers in a bid to stem the fear of eating raw fish slices in a hawker centre. It's time we educated ourselves to this necessary move. After all, no one wants to have bad or fatal reactions from unhygienic food handling procedures. The Chinese New Year festivities is just around and this fear should not stop us from celebrating the Spring Festival. We just need to be diligent, both food handlers and customers.