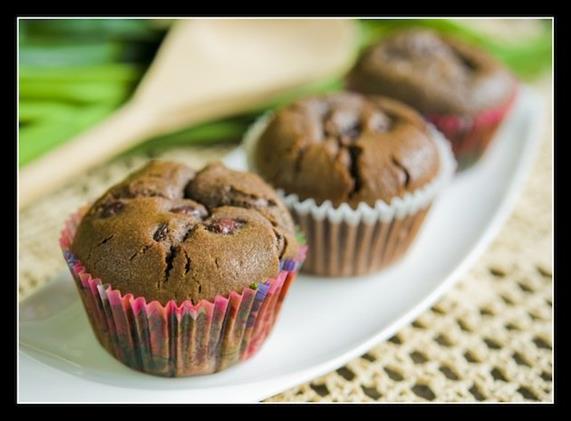 Recipe: Baked Chendol Muah Chee Cakelettes
By Stefanie Chao - Wednesday, Apr 10, 2013
If cooking is an art and baking is a science, Ginny Chan, 51, an Executive Assistant in an S&P500 US MNC aims to bring both worlds together! This writer holds testament to her many creative spins on well-known desserts and pastries, to produce nothing short of a conversational piece at parties! Ginny grew up in a family of bakers and cooks—her childhood memories included crimping patterns on kuehbangkit, shelling gingko nuts with a pestle and selling mini baked moon cakes to her classmates.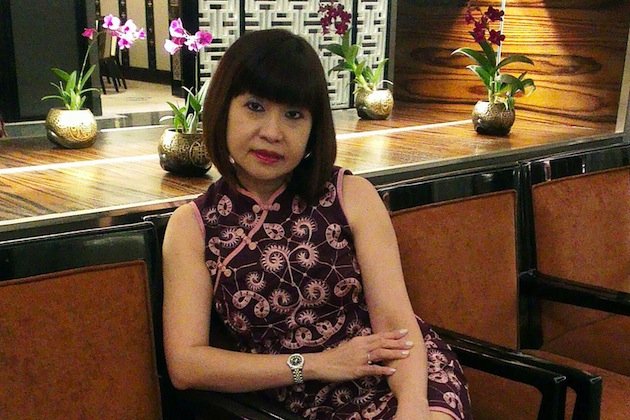 One of Ginny's latest creations is the Baked Chendol Muah Chee Cakelettes—a hybrid of the local well-loved desserts, Muah Chee and Chendol. It started out with a Black Glutinous Rice Flour Chiffon Cake and the rest as Ginny says, is history! She describes it as an exotic mouthful of dessert, retaining the trappings of a chendol, with a chewy yet cakey texture, thanks to the glutinous rice flour. Extremely fragrant from the coconut milk and gula melaka, these cakelettes are very moreish and the nice surprise of chendol strips and red beans inside makes it fun to eat. Ginny plans to add some chopped attap seeds to it the next time!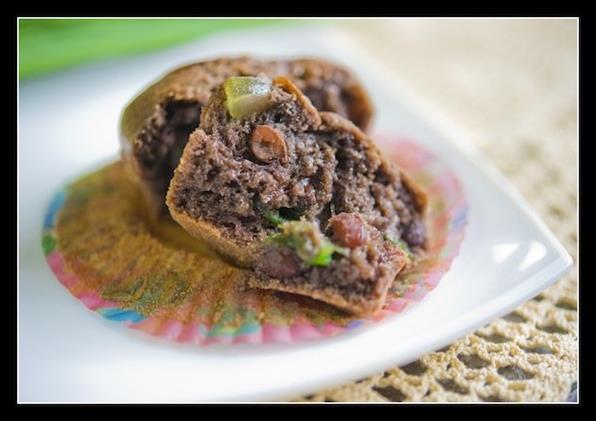 For this cakelette, it is felt that artificial flavours like coconut that smells like suntan oil or chemically-enhanced pandan flavouring is a big no.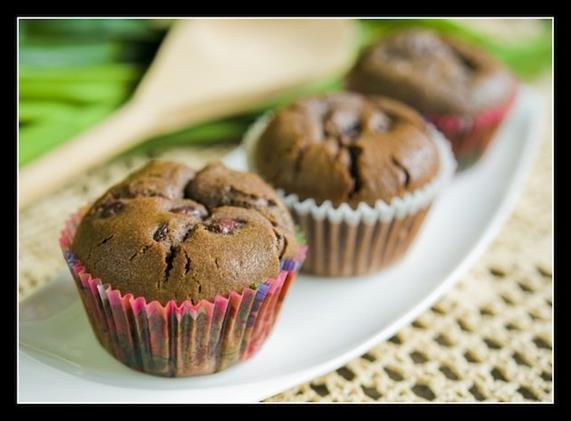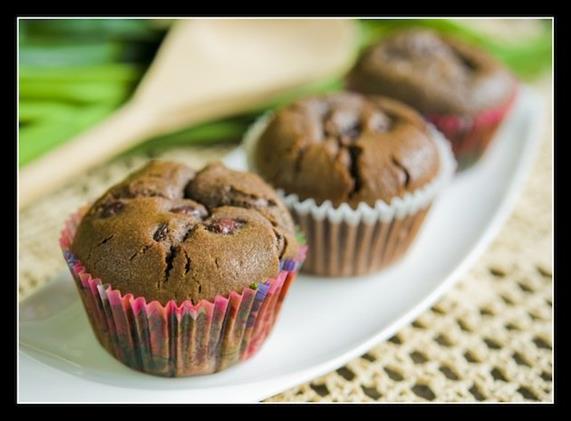 Baked Chendol Muah Chee Cakelettes
150g glutinous rice flour
80g black glutinous rice flour
2 large eggs
100g sugar
85g butter, melted
100g coconut milk
Fresh milk blended with 4-5 blades of pandan leaves. Strain to extract 80g milk*
1 tbsp Gula Melaka syrup
1 tsp baking powder
Cooked sweetened whole red beans (canned or homemade)
Chendol strips (rinsed and drain well on paper towels)
4-5 Palm Seeds (choose the soft seeds, rinsed, dry with paper towels and diced)
(*¼ tsp pandan essence if not using pandan leaves)
Method :
1) Sift dry ingredients together into a mixing bowl.
2) Combine Gula Melaka syrup, coconut milk, pandan fresh milk (or pandan essence) and melted butter into another mixing bowl.
3) Whisk eggs and sugar till creamy.
4) Add the coconut milk mixture and whisk till combined.
5) Add dry ingredients and whisk quickly to combine.
6) Spoon into muffin liners slightly less than half full, sprinkle some red beans, palm seeds and chendol onto batter.
7) Top with more batter till about 80 per cent full.
8) Decorate with a few red beans.
9) Bake at 180 deg C for 20 to 25 minutes.
10) Cool in tins for 10 mins before removing to cooling rack to complete cooling the cakes. Makes 10 standard muffin sized cakelettes.