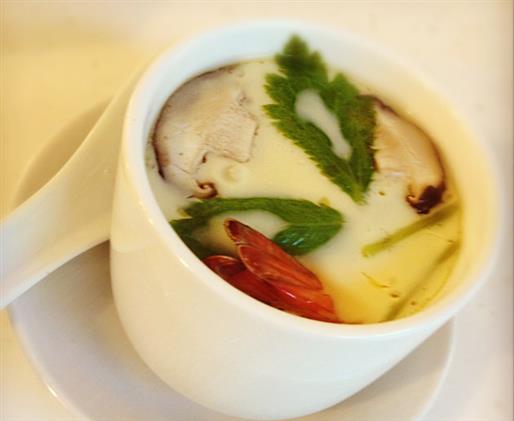 Recipe: Chawanmushi
By Stefanie Chao - Wednesday, Aug 15, 2012
Venturing into the culinary industry seemed natural for Amelia Seko despite spending most of her time as a loving housewife and mother, after the demise of her husband four years ago. After all, the belief that she has always held close to her heart, is that cooking is the best way to express your love for those nearest and dearest to you.
A soft-spoken but determined lady, Amelia will readily admit that there is no secret to producing quality Japanese cuisine, even from your home kitchen. All you need, she says, is some basic Japanese ingredients, an open mind and a passion for good food. Her 18 years of experience in the kitchen has rub off onto her children – three girls with discerning palates. We place a personal vote of confidence for Amelia's signature Chawanmushi recipe (steamed custard egg).
A deceptively simple dish is elevated to new levels with her balance of seasoning and generosity of ingredients that lends a natural sweetness to the silky smooth custard. The custard itself is aromatic with freshly prepared dashi stock and is so delicate; it is almost comparable to soft-set beancurd.
Although it does take a little extra effort when it comes to preparing the dashi and the ingredients for the Chawanmushi, it well pays off when you serve this tantalising starter, rich with umami, yet light on the palate.
Chawanmushi (serves 5) Recipe courtesy of Amelia Seko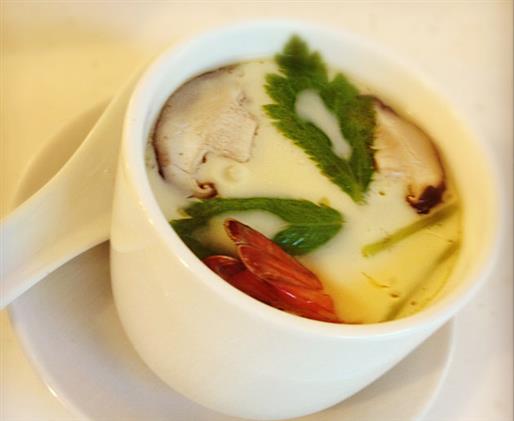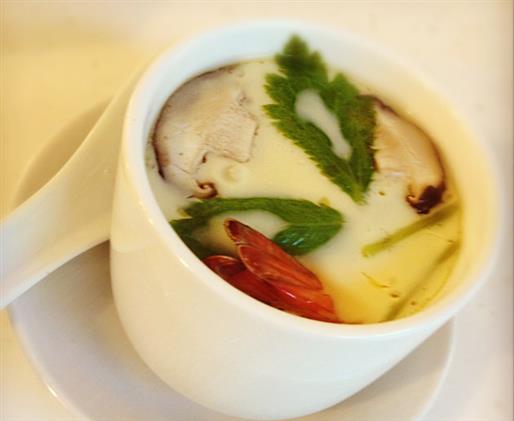 Ingredients 3 eggs 5 large prawns, shelled and deveined 1/4 chicken thigh, bone removed and cut into cubes 2 pieces fresh Japanese shiitake mushrooms, sliced 3 pieces Kamaboko (Japanese fish cake with a pink swirl), sliced diagonally for bigger size 5 pieces Gingko nuts 1 to 2 sprigs of Spinach or Mitsuba (Japanese parsley) for garnish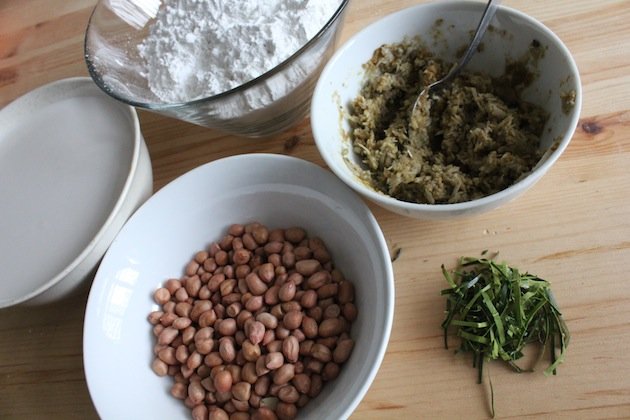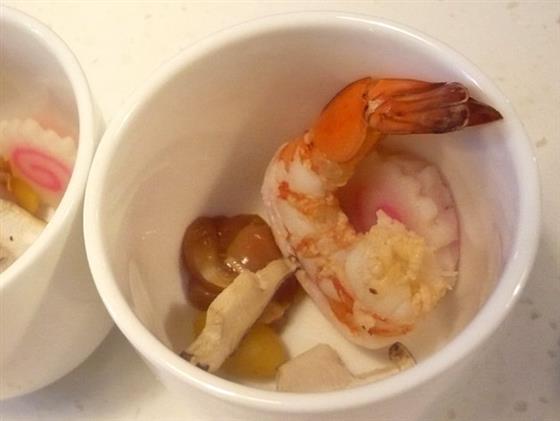 To marinate chicken: 1 tsp shoyu 1 tsp sake
To make stock: 1 tbsp shoyu (Japanese soy sauce) 1 tsp mirin ½ tsp salt 600ml dashi (see below for recipe), room temperature
Method Marinate chicken with shoyu and sake. Set aside. Blanch the prawns for 10 secs, drain and then set aside. Roast gingko nuts in a dry pan until shells are slightly browned. Allow them to cool slightly then crack the shells, halve the nut and remove the bitter centre. To make the stock, mix all the seasonings (shoyu, mirin and salt) with dashi. Whisk eggs lightly, and then strain into the seasoned dashi. Combine by lightly stirring with a chopstick. Equally distribute ingredients into the chawanmushi cups, pour egg mixture over, evenly and gently to avoid bubbling.
Deflate any bubbles that may appear, with a toothpick. Float spinach leaves or mitsuba on top. Cover cups with the lids to ensure that there is no skin formed on the custard when it is cooked. Steam over medium heat for 12 minutes and serve hot.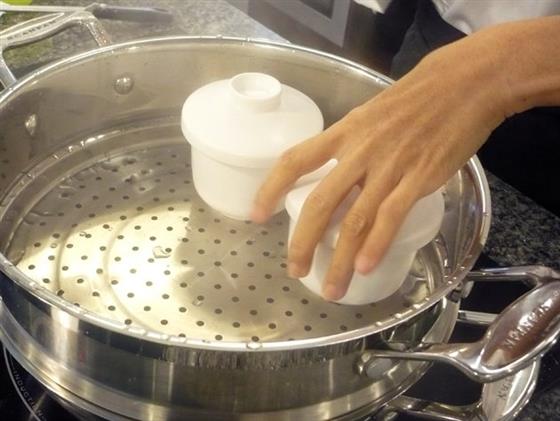 To make Dashi: 1 piece Kombu (dried kelp) 1 litre water 1 cup bonito flakes, loosely packed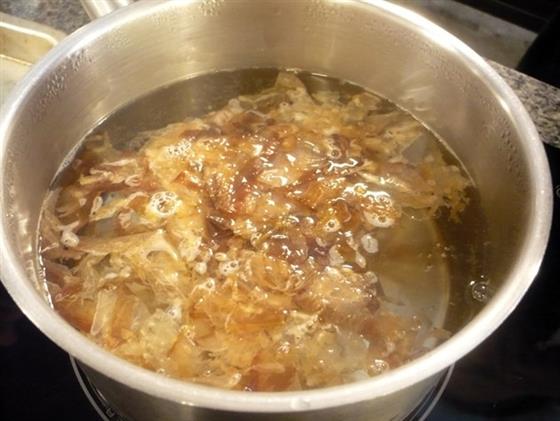 Method Place kombu in the pot with water, bring to the boil. When water boils, remove the kombu, otherwise the stock will turn bitter. Stir in bonito flakes and boil for 3 mins.
Turn off the heat, let it infuse for 5 mins. Strain, discard solids and chill in an ice bath to cool down rapidly for chawanmushi.