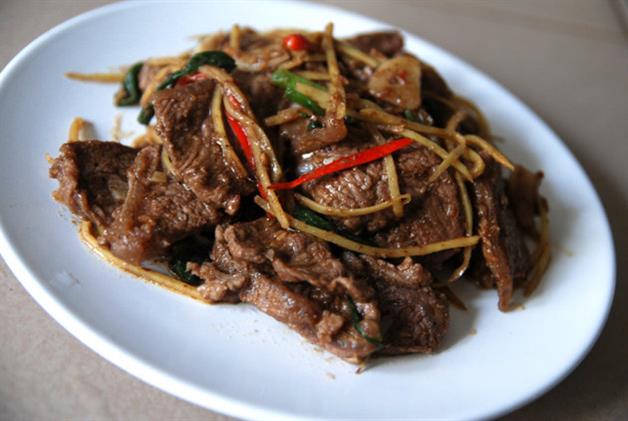 Recipe: Stir-fry Sha Cha Beef Slices
By Sheere Ng - Wednesday, Mar 06, 2013
沙茶酱 (pronounced sha cha) is a Chinese rendition of satay sauce (read story). Looking like a dark brown mess with texture like wet soil, sha cha tastes more promising than it looks. It is not as spicy as it southeast Asian counterpart, but being made of spices, nuts and dried seafoods, it is packed full of flavours. Just like satay sauce, the symphony of nutty, umami and sweet flavours goes especially well with gamey meats like beef and mutton. Here is a simple stir-fry recipe.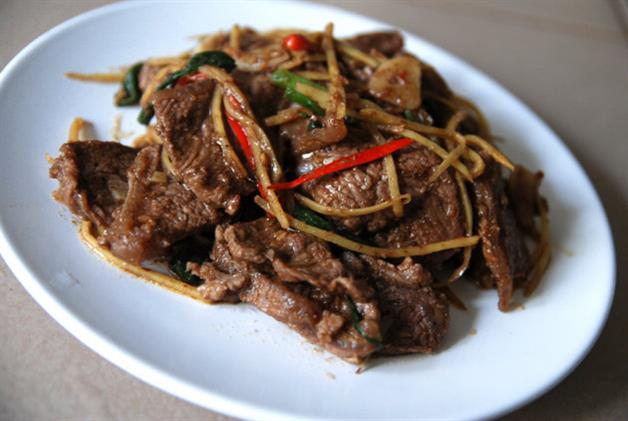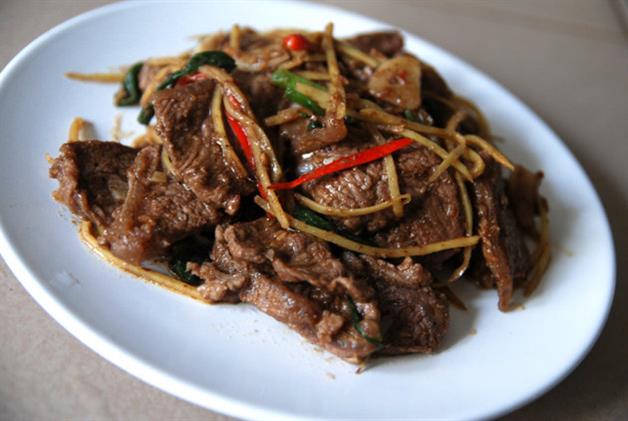 Ingredients
300g beef, sliced to about 0.2cm wide 2½ tbsp sha cha sauce 5g ginger, julienned 2 cloves garlic, sliced 3 sprigs spring onion, cut into 3cm long 2 bird eye chilli, seeded and sliced diagonally 4 tbsp cooking oil salt to taste pepper to taste Chinese rice wine to taste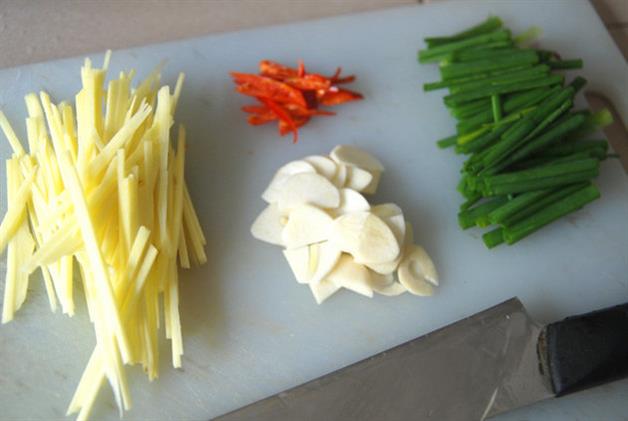 Method
Add oil into the wok and heat it up over high heat. Add ginger, spring onion, garlic and chilli into the wok. Stir fry until fragrant, about 1 minute. Add beef slices, sha cha sauce, salt and pepper. Stir fry for another 2 minutes (you could cut or extend the cooking time depending on your preferred doneness). Just before you turn off the fire, drizzle rice wine around the surface of the wok. Serve hot.