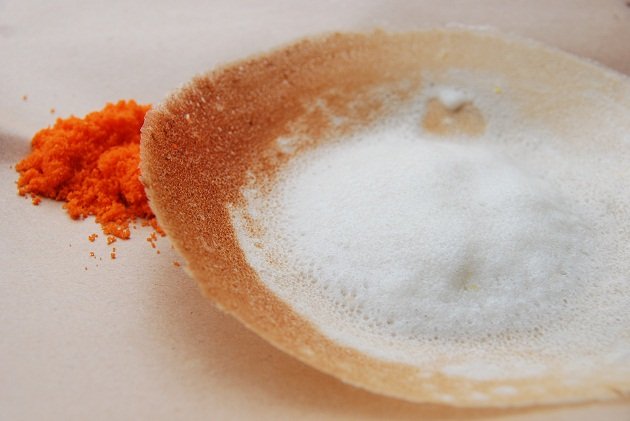 Reduce Animal Sufferings
By KF Seetoh - Friday, Aug 17, 2012
On the 1st and 15th day of every lunar month, many Buddhist (some devout and some just plain health conscious) turn vegetarian for a day. Many believe this is done in deference to the eight precepts of Buddhism (according to followers of the Vegetarian Society in Singapore) and it's also observed to reduce the suffering caused to animals. While there are many form of vegetarianism- from the creative to the strict (no spices and flavour stimulants to distract the mind), there exist a plethora of choices in Singapore. We look at five, not just Chinese, ways to enjoy this vegetarian Friday (17th August), the 1stday of the lunar calendar month (or even on the 15th day).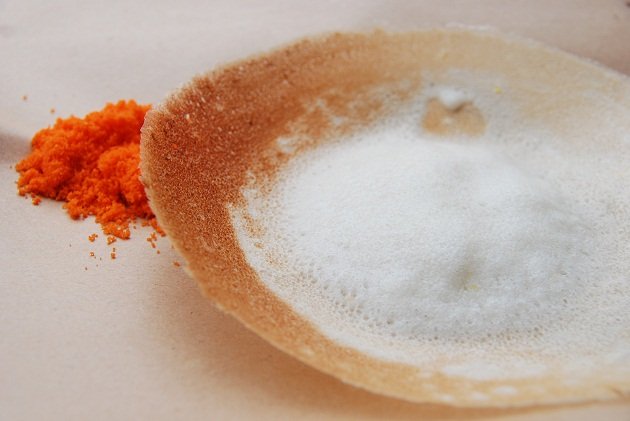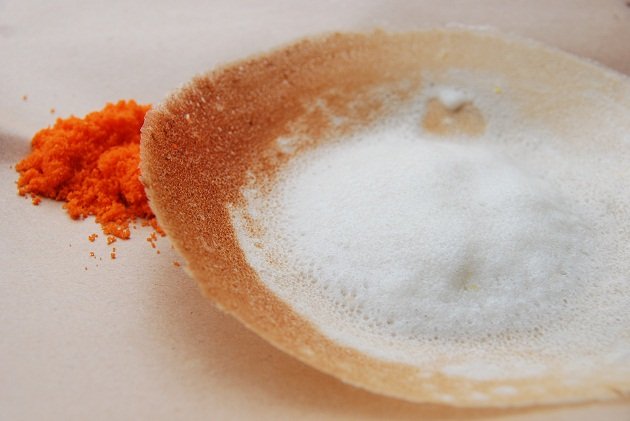 1. Appam (No Name Stall, 168/170 Norris Road, Thye Chong Coffeeshop, 5.30-1pm daily)
This nameless stall in the heart of Little India touts a range of Indian vegetarian meals. They come hearty and delectable. One popular item (among their other signatures like idly and thosai) is appam, a pan-fried and edge-crispy pancake with a soft gummy blob of dough in the middle. You can have it topped with white grated coconut, vegetarian dhal or even fresh pressed coconut milk.
2. Vegetarian Bee Hoon (Bao Bao Vegetarian, Blk 58 New Upper Changi Road #01-148, 5am-12pm, closed on alternate Mondays)
We like this plain looking breakfast bee hoon. A steady stream of customers show up each day and tear into their insipid looking plates of white beehoon. One bite in, and you'll realise that the plain bee hoon is first boiled in a clear stock richly flavoured with mushrooms and beans or even seaweed before lightly tossing it in peanut oil for texture. Top it with their stimcho (fried sweet bean skin) and some pickled green chilli, and you know why colour is not important here.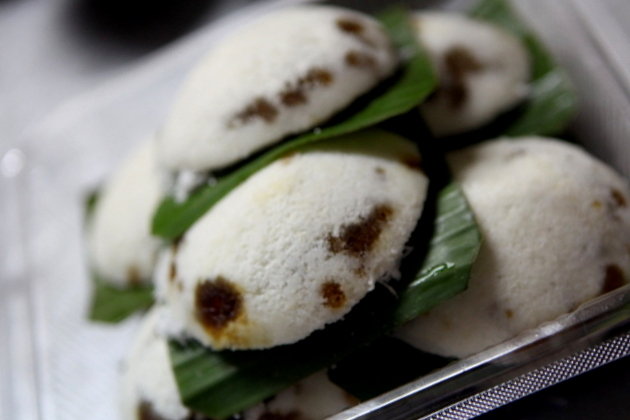 3. Putu Piring (Putu Piring, 970 Geylang Road, #01-02 Mr Teh Tarek Coffeeshop, 11am-11pm)
One magic here is that they drop, instead of press the rice flour onto the mould before steaming it with gula melaka stuffed in between. The result – a wondrously soft steamed rice cake with oozy gula melaka inside, served with grated white coconut on pandan leaves. They sell it in packs of four at under $2.
4. Chicken Rice (Li Wei, Blk 151 Serangon North Ave 1 #01-41, 8am-8pm (8am-12pm Thursday only)
This is the usual mock-meat-to-fool-carnivores type of hawker stall and they do a mean chicken rice. Go for the fried chicken version (gluten "meat") as the steamed version can be insipid. What brings out the flavour in the rice is the sauce the drizzle it with, very agreeable.
5. Kong Bak Pau (Yi Xin Vegetarian, 39 Temple Street, 8am-9.30pm daily)
They sell a host of vegetarian cze cha dishes, such as mock char siew, duck and even abalone, to fool the compassionate carnivores. When we first bought packs of their kong bak pau for friends, no one knew it was indeed a vegetarian rendition of this braised pork burger. The mock meat is made from gluten and is soft and stewed in a herbal soy gravy. A great deception.
If the thought of compassion and health suddenly appeals to you (the conscientious part time carnivores), then, better still – upgrade it to three vegetarian meals out of every five you eat. Then see how much further you can go with that. The fanciful and even plain choices in this land are bewildering.