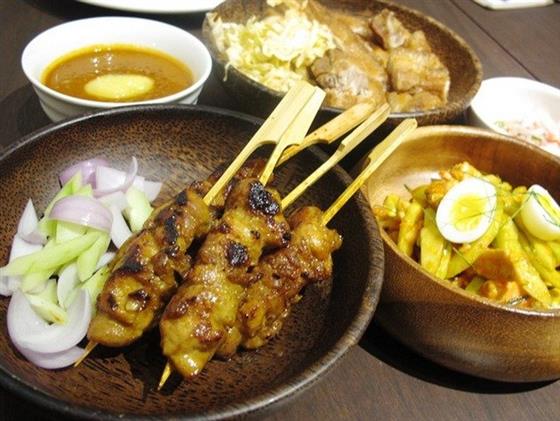 Relighting the Candlenut Restaurant
By KF Seetoh - Thursday, Jun 20, 2013
He's been out of it for almost 18 months now since he closed his restaurant then at Neil Road due to rental hikes. All this while, he's been planning, hanging about, doing private chef gigs and just chilling. Then the opportunity came for Malcolm Lee to re-open his diligent little Candlenut, offering some of the better Nonya chow in these parts.
Malcolm was traditionally (pounded and grained consistently by his mother on old methods and ways) and also professionally trained (at the at-sunrice Culinary Academy). So, he straddles both worlds in a kitchen that expects traditions to be kept. But when he introduced a sous-vide style beef short ribs in buah keluak (black nut) sauce, it was a mega hit, as was his slow roasted sambal ayam (spicy chicken).
Now, one and a half years later, what's up, Malcolm?
I called and he replied "I am testing some new menu in my new space, just opposite the Cantonment Road Police Station. Can u come eat and give me your frank opinions, no obligations." I said yes, especially to the makan and "no obligations" part. Renovations and final design touches at this new spot, just opposite the lobby of the new Dorsett Hotel, but his kitchen is up and running. "I need to run the system and test for operational glitches" he tells me as the "test' menu of the day was placed before me. It was the usual and the highly anticipated, plus some new tricks that I saw in the menu. I oblige with this story because of the many fans of his food that bugged us about his comeback gig.
First up was the Satay Ayam, not quite like at the hawkers and yet has that boldness. The chicken was chunky and moist, intensely marinated and the smooth yet crunchy spicy, peanut dip had a huge dollop of pineapple mash sitting atop. The tang cut through the meaty-spiciness so well, simply heavenly. (He told me to watch out for the pork version when he officially re-opens).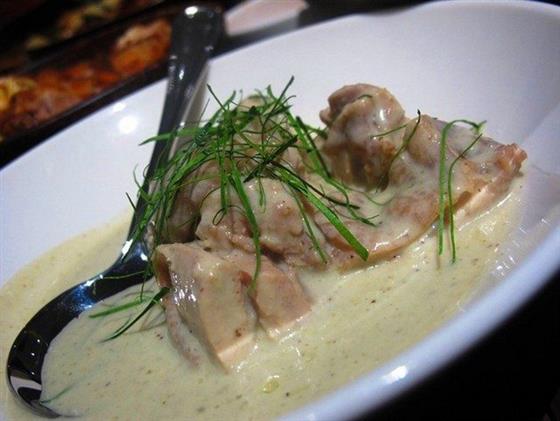 The Nonya Chap Chye did not fail, the greens and tofu skins were soft enough, yet still had the bite, and the stew had enough prawn stock intensity with a nice hint of taucheo (fermented bean paste). I like his Yeye's Kari, a white sort of curry that uses white pepper and a white rempah to render it. The chicken chucks used were soft and moist and the thin feeler of sliced kaffir lime leaves over it was as right as rain. If you could only have one dish with rice there, this was it.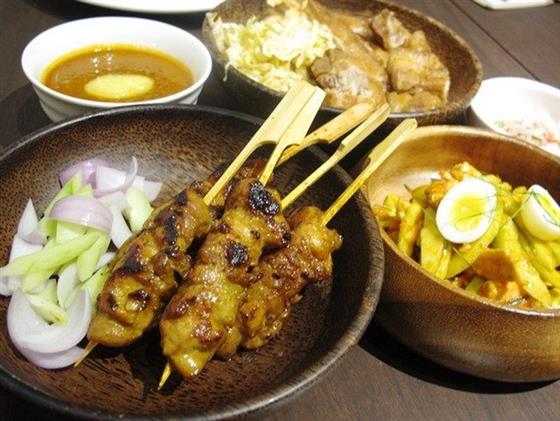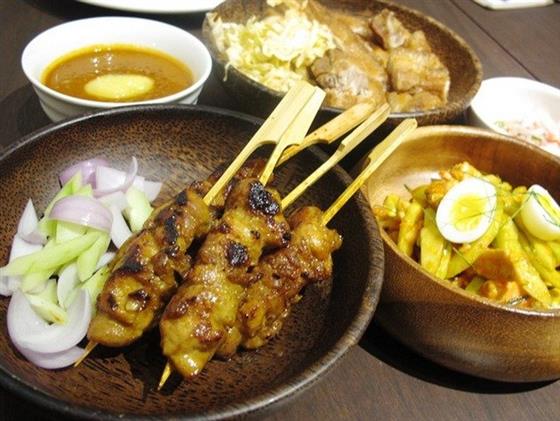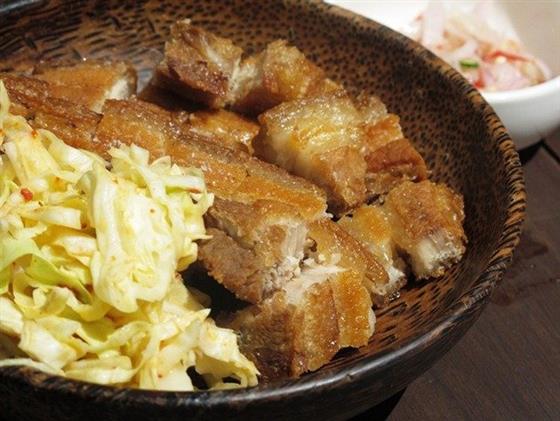 I adore roast pork, and when they brought out a little slab of Sio Bak, with pickled cabbage and a dip of chincalok, I looked heavenwards gratefully. The meat was still moist and the crackling, soft, crunchy and noisy. I tore into the Sambal Timun but it was a bit off the traditions radar for me, the quail egg and the kaffir lime leave did not do it for me. Same goes to the Ikan Assam Pedas, done with seabass, ochra, apple eggplant and tomatoes. It was not assam (sour) nor pedas (spicy) enough for me.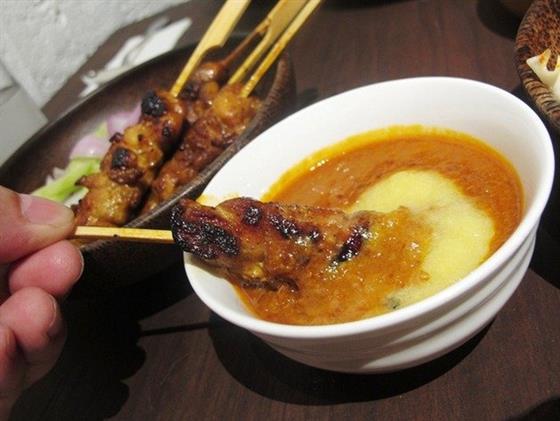 "That's why I need you and all my friends to come give me honest feedback and help me settle the kitchen operations," Malcolm reverts. Honestly, I think many will throng the place even if the dishes remained as it were. There are many genteel Nonya palates out there who will adore it.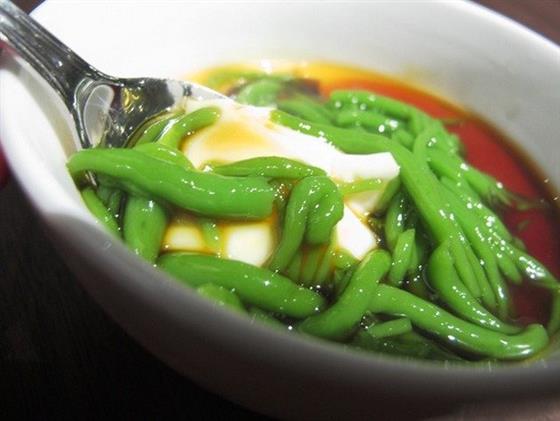 So, when will Candlenut re-open and will the buah keluak short ribs remain in the menu? "You just have to wait till we officially re-open and find out." When? "I still don't know, but it's soon" as they served me a cold Coconut Panacotta with chendol and gula melaka while he disappeared into the clanging hot kitchen.
Candlenut Opening in June
Dorsett Regency Hotel
31 New Bridge Road #01-03
Singapore 088764
Updated on 19 August 2018:
Reloacted to
17A Dempsey Rd
Operating Hours: 12-3pm, 6-10pm