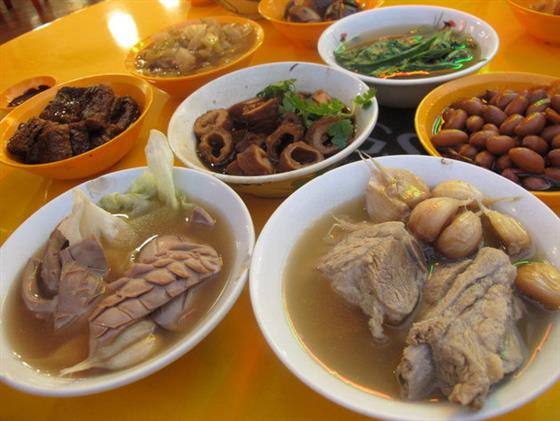 Remember, Bak Kut Teh Should Be Peppery
By KF Seetoh - Friday, Jul 05, 2013
If you mention the top Teochew bak kut teh names in Singapore, chances are most of them have gone the franchise or branching-out route. It makes sense. Bak kut teh is one of those local dishes that can contain an expansion plan quite easily, and consistently.
It's no rocket science to get a cook to boil a ton of bones, with gallons of water, plenty of garlic, salt and toasted white pepper. Define the temperature of the water (easily, with a probe or done by electronic boilers with temperature controls). You can suggest that the bones be "double boiled" – remove them after a round of boiling, crush them and then boil the rest of the boney bits right into the garlicky and peppery broth. Some add chicken stock or bones to smoothen the flavour, make it less "porky," ironically.
Hence, this is where the gentrification of bak kut teh begins. I remember an era, not too long ago, when a traditional Singapore Teochew style bak kut teh meal was a sweaty affair. The peppery sensation was like how the Hokkiens would do "ter tor" or pig stomach soup, very robust and warm in the tummy. It was very peppery, comforting with a rich umami and savoury sensation.
There were some hawkers who would "sweeten" the broth a bit with black sugar cane. The ribs would be meaty and juicy, soup came hot and very peppery and it would make sense to down the soup with some sweet starchy steamed rice. The stew pickles, peanuts, tofu puffs and mushrooms were all nice and necessary sidekicks. Dunk that juicy rib into dark soy sauce with red cut chilli, and it became a memorable meal.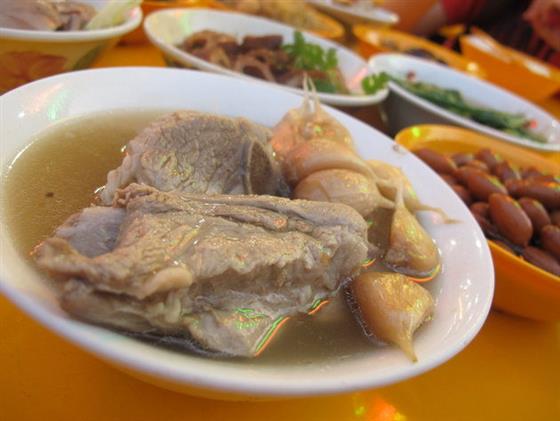 Those days are almost over. The top bak kut teh names now cook for more gentrified air-conditioned palates. If you know what I had been grumbling about above, you will understand that the bak kut teh these days, could well be some chicken soup (try boiling three chicken essence cubes with garlic and some white pepper and you will find it strangely familiar).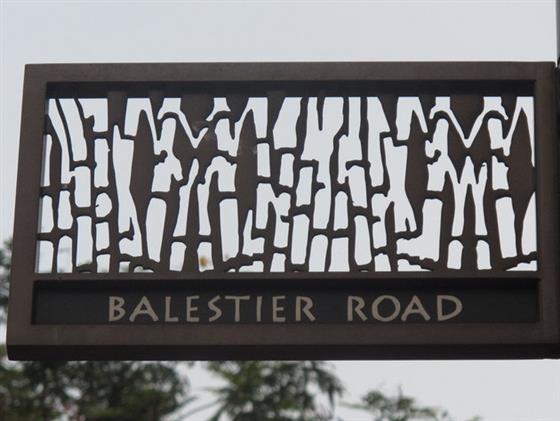 I recall some 12 years ago when we visited an unheralded bak kut teh stall in Balestier Road , the bak kut teh street of Singapore. It was a little run down but they served one of the most pepper-iest ribs broth- the kind that makes you break out in cold sweat and go "shiok." Over the years I had been frequenting that spot, especially after a move across the road, but I had also witness its slow but steady gentrification. The only pleasant thought I could take away from last week's visit was that indeed, it was still quite peppery nevertheless, compared to the big famous chains.
The other nice notes I jotted down was that they are still a one shop brand, no branches and franchises. The range of "sides" was very tempting- from stewed large intestines, kidney, mushrooms, peanuts, puff tofu, stewed trotters etc… But one sip of the soup and you know there are still artisanal touches in it.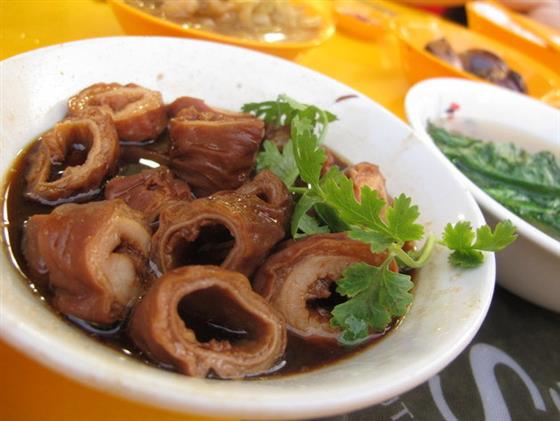 It's way better than a lot of these so called top names in bak kut teh here. The only gripe I had was that the ribs, which were cooked to my liking (not too dry), came warm, instead of piping hot. This has to do with maintaining textures and doneness but surely that can be easily fixed at operation level. The place is also way more cheerful and cleaner than the old dank dive I once knew. The alfresco seating at this corner coffeeshop was pleasant and it takes in the local sights and sounds of this not too touristy street, plus the diesel smog from the buses and cabbies too –charming to old food culture fashionistas.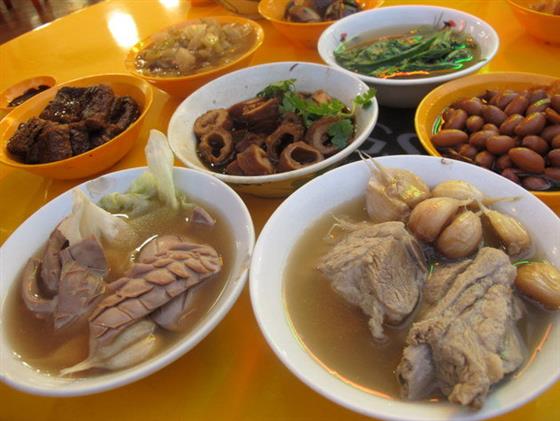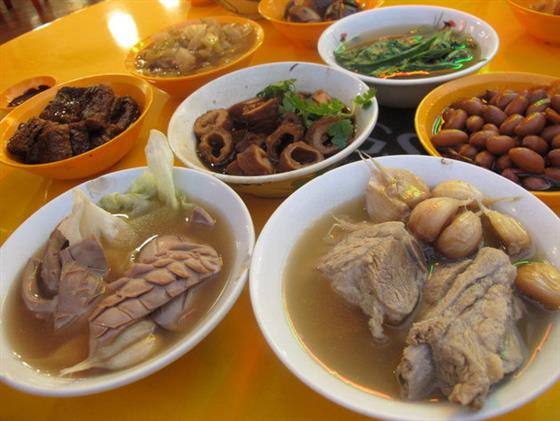 Balestier Bak Kut Teh
Kian Lian Coffeeshop, 365 Balestier Road
Hours: 10:30am-11pm daily