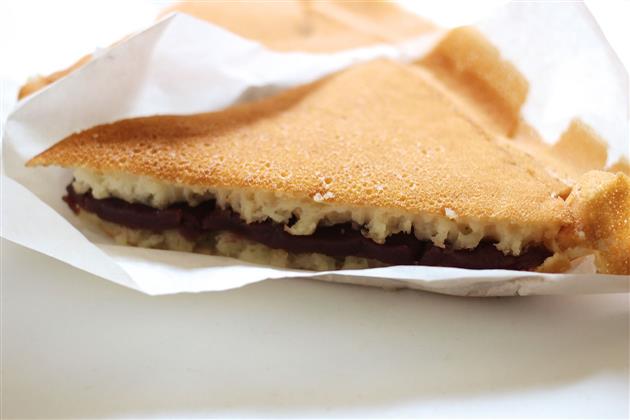 Remembering Grandpa's Favourites
By Cecilia Joven Ong - Friday, Jun 13, 2014
Grandpa passed away 2 years ago after losing his battle against Lung Cancer. Though growing up without the love of a father but he was always there for me. Through all the years, Grandpa is not just my grandfather but my father too.

Thank you, Grandpa.
Thank you for being my Grandpa.
Thank you for everything.
Thank you for the loving hand.
Thank you for the support and care.
Thank you for being always with me through happiness and strife.
Thank you for being the best person in my life.

I remember him here through a list of simple foods that he once enjoyed.

Hup Lee Economical Bee Hoon
Block 347 Ang Mo Kio Avenue 3 #01-2142 Singapore 560347

This stall has been around for decades manned by an elderly couple. They started their day as early as 4 am serving economic bee hoon, kway teow and noodle. Their signature dishes are their Hainanese Curry Chicken and their handmade ngor hiang. My Grandpa's usual choice for simple breakfast has always been a packet of bee hoon with nothing else or just a piece of luncheon meat added. The Auntie once said to me, 'Your Grandpa is a thrifty man.'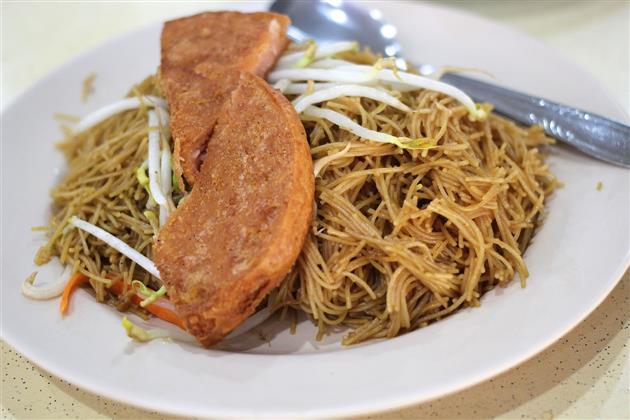 Roasted Delight
Block 347 Ang Mo Kio Avenue 3 #01-2142 Singapore 560347

This stall has been around for a long while. Although their roasted chicken is our favourite, their char siew and sio bak are equally good to, among the best we've tried. On festive occasions, Grandpa always ordered a whole chicken for an offering. The owner remembered my Grandpa well and how much he disliked the breast part so they always gave him the thigh portion whenever he took away a packet of chicken rice.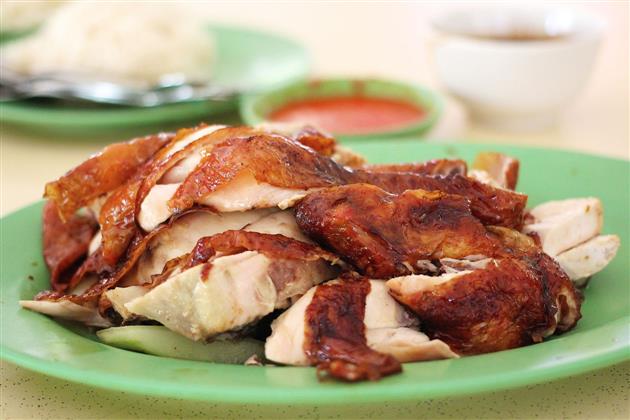 Seng Huat Coffee Stall
Block 341 Ang Mo Kio Avenue 1 Teck Ghee Court Food Centre Singapore 560341

My Grandpa has been their regular customer for more than 30 years. He always ordered the Kopi O Kosong for himself and Kopi Kao for me.  Sometimes, we shared a serving of soft-boiled eggs to go with the coffee. Their coffee has consistently tasted good all these years. He liked their Kopi Kao (thick coffee) too but he changed it to Kopi O Kosong about 10 years ago when he was diagnosed with diabetes. He would just take a seat each time, and his usual order will arrive, as the stall owner and servers know him well.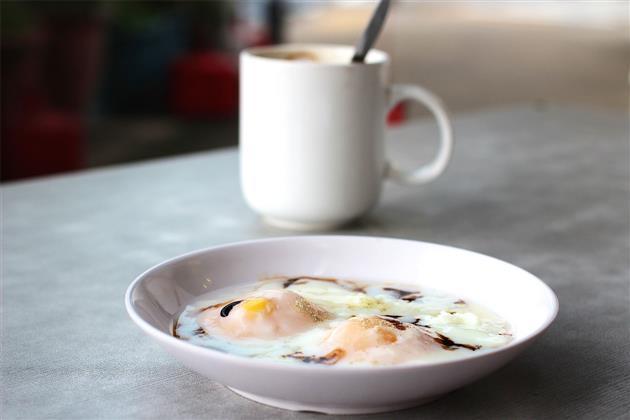 Chia Keng Kway Teow Mee
Block 453A Ang Mo Kio Avenue 10 #01-11 Chong Boon Food Centre Singapore 560453

My great grand father used to be a street hawker in Chia Keng. That's how my grandpa got to know this stall and its owner. They are known for serving one of the better Teochew style kway teow mee. Our favourite has always been the dry Mee Pok. My grandpa adored the perfectly cooked noodles that served with their special chilli and topped with braised mushroom, fish balls, slices of lean meat and fish cake.

Traditional Mee Chiang Kueh
Block 628 Ang Mo Kio Avenue 4 #01-63 Singapore 560628

Their Red Bean Pancake is my Grandpa's favourite snack during coffee break. He loved the softness of the pancake and its generous red bean filling. He would usually get at least 4 pieces to share it with Grandma at home.