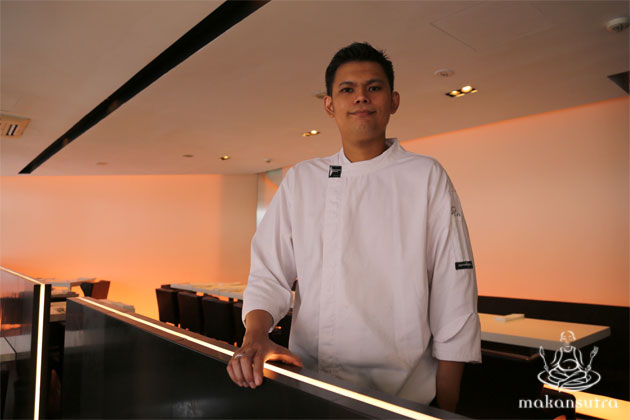 Restaurant Ember: Fresh and Old Ways of New Chef Sufian
By Catherine Ling - Wednesday, Sep 17, 2014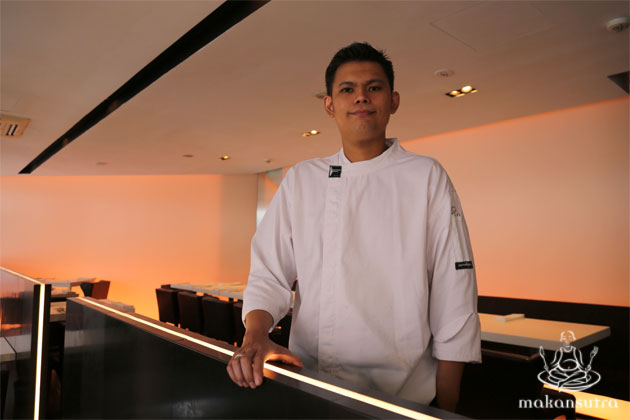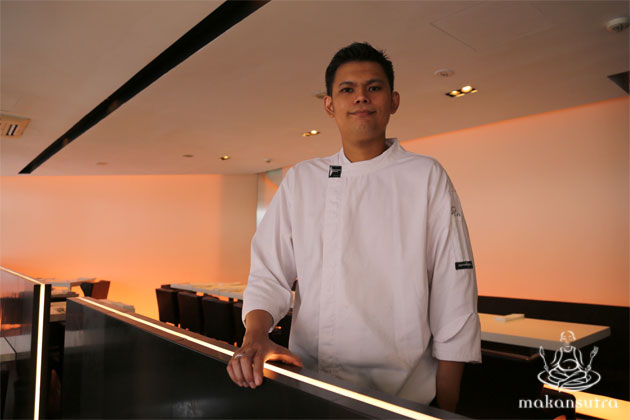 Chef Sufian bin Zain is quietly one of Singapore's most accomplished chefs. He has helped to lead the kitchens of Singapore's best fine-dining restaurants like Iggy's and Waku Ghin to their award-winning heights. His skills at modern Asian-European cuisine are as good as any international chef.
The humble and affable chef is now at Restaurant Ember at Hotel 1929.
Taking over Ember is not without challenges. Under the former head chef Sebastian Ng who embodied the face and personality of the restaurant for 12 years, Ember earned rave reviews and built up a fiercely loyal following, a crowd that keeps coming back for dishes they love so much that Sebastian had to keep them on the menu since opening.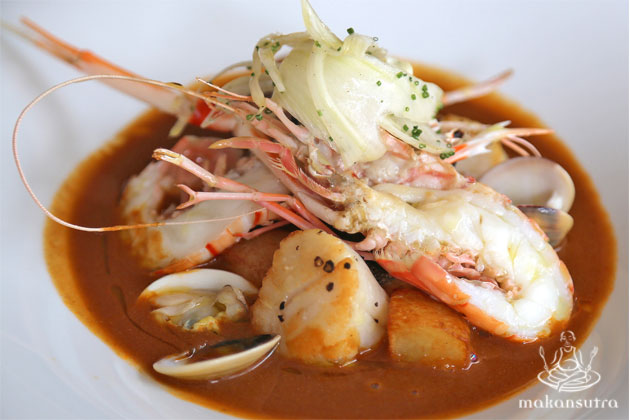 The two chefs are not alike. Sebastian's style of cooking style is heavy on indulgent ingredients and prominent flavours. His dishes often have a strong umami signature. Sufian works with flavours that are more subtle and delicate, using a greater variety of ingredients including more seafood. Even their personalities differ – Ng is bold and outgoing whereas Sufian has an easier-going Sunday morning disposition.
But Sufian is determined to ensure minimal disruption. He understudied Sebastian for two months to get a sense of what has worked at Ember (essentially comforting dishes that are simple but tasty, matched with a good price point and stellar service).
"Sebastian's able to be very consistent in his flavours," says Sufian. That's something incredibly challenging to achieve when you're pushing out 500 of the same dishes a day. "I'm also grateful I can work with Sebastian's entire team, many of whom have been with Ember for years," he adds.
Ember will keep the perennial favourites on the menu. These include two starters of mirin foie gras and crispy tofu, the two mains of truffle sea bass and 12-hour pork belly, and the coconut panna cotta for dessert.
Sufian will gradually introduce dishes of his own like carpaccio of petunia ocean trout, burrata with homemade pesto, and bouillabaisse. Seasonal dishes will also make appearances every three to four months.
The restaurant is also undergoing a small refurbishment to reflect the change in chef and refresh the decor more along the lines of Sufian's personality. A new logo will be introduced and the heavy dark brown tones of the leather chairs will be updated with a brighter blue.
Their goal? To keep the old crowd but attract new diners as well.
It does look like Ember is about to get a touch of Waku Ghin's flair for teasing the best natural flavours out of produce.
"Tetsuya Wakuda taught me to respect produce and appreciate the natural flavours of quality fresh ingredients. Don't mess with it too much or try to overpower the flavours," says Sufian who is also very impressed with how humble and down-to-earth Wakuda is. "When he comes into the kitchen, he shakes everybody's hands! Not all chefs do that."
He also credits Justin Quek as a great teacher when they were both at Les Amis. His was the last batch to work with Justin before the latter left for overseas stints.
Joining Les Amis was a twist of good luck and initiative. He had started at SHATEC but the hotel attachment made him realize it wasn't serious F&B training. He wanted a real restaurant, and applied to Les Amis in 2002, then one of the most prominent fine-dining names in Singapore. He was accepted and spent almost two years there in total. Then Sufian went on to Iggy's for four years where he honed his techniques in modern and molecular gastronomy. A short year with a bistro in Esmirada followed, after which he joined Waku Ghin's opening team in 2010 and stayed four years.
Sufian says his own mother is a very good cook. She is extremely particular about how even vegetables are cut. Growing up, he loved to eat, and started cooking while in secondary school.
Yet he jokes he cannot cook Malay food.
"Maybe one day I can learn from my mom," he says sheepishly.
But for now, he is all set to charm the diners at Ember with exquisitely prepared modern European and Asian creations.