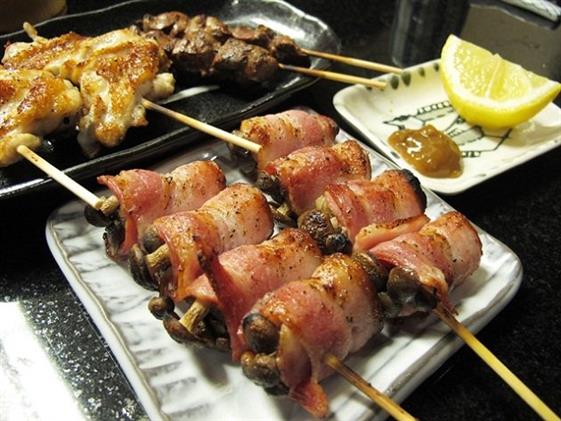 Revisiting a hero at Wahiro
By KF Seetoh - Thursday, Nov 08, 2012
Like iPhone 5, new isn't always the best, it may be very popular, but it ain't the world champ. Ditto for new eateries, they are coming out of our pores, announcing their conception here almost every day. Some of them sell food, some is a digit in their excel sheet business expansion plans yet others, just want to "be in the business of selling food". Often we have to meander between the social media lines, the slick media campaigns, ponder the promo flash mob stunts and squirm over saccharin sweet un-curated food blogs and end up with a bad meal. I often get lost in that journey too.
I make it a point to revisit old institutions, a chef that came our way once ago, did his thing professionally and dutifully and commanded a popular loyal following. Then they fade out a bit, in part drowned by the noises of so many new, now and nice name eateries sprouting all over. But these old chefs don't change, they stay true to themselves and out of the food fashionista's radar.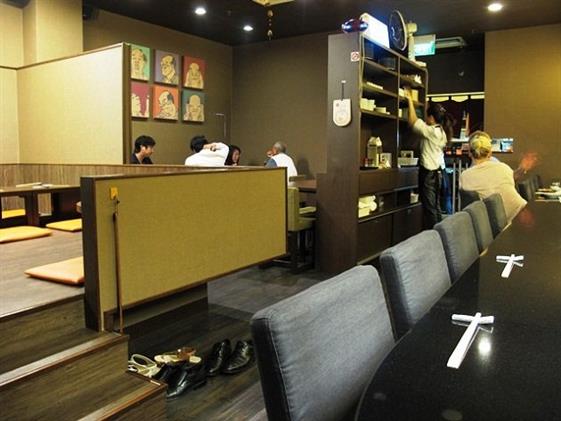 When I first visited Wahiro in Katong a few years back, there was no traffic jams there and it was easy to get a parking lot just alongside the old Katong Mall where they were located. Chef Hozumi Kazuhiro could hardly speak English, was bashful, but he let his food do the talking – it spoke volumes and his professional history, I later found out from his Singaporean wife Sandra, was stellar. At an official interview some years later, he was chatty, in his Japanese accented broken English way. It was so enlightening.
Fast forward to a revisit last month. One glance at me and he popped out of this kitchen bearing a big smile and what seem like a funny anecdote – "your friend ah, Robert ah, say he will complain to you neh, about my food and drop my points" (referring to his 2.5 pair chopsticks rating in our Makansutra food guide and I had no idea who Robert is). My quip back was that as the appointed chief appeal's food court judge that day, "my decision would be final, not Robert's".
After all these years, Wahiro still offers an ardent and decadent 8 course kaiseki meal at only $68 which includes stuff like sashimi selection, scallops with lotus root, crisp fried smelt fish, creamy angler fish roe with miso mustard sauce etc… I was also seduced by the ala carte menu, which is very reasonably priced, with an average of $4-6 for the Kushiyaki items.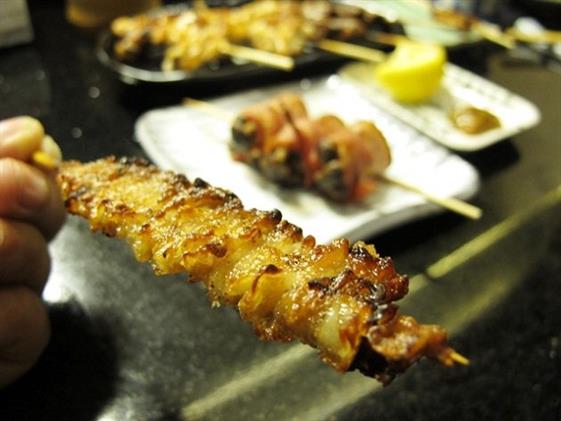 But first, I had to sit through my comfort Japanese items like his chawanmushi ( I forgot just how alluring his wobbly firm steam custard eggs were – it's still one of the best around), sashimi platter (it's about the supplies, not just execution and knife skill, and his has never failed me before) and a bowl of oden ( it was more than palatable but it paled with the offerings at the defunct Oden Restaurant in Orchard Emerald mall over a decade ago). Then I was set for his kushiyaki meal with a bottle of cold sake. It flowed in easily – the grilled bacon with shimeji mushrooms (common stuff but done so well oooh…), the folded out grilled chicken wings (so roasty yet juicy inside), the chicken liver (could only be so creamy if the supplies was fresh) and then the bbq chicken skin in a skewer arrived. Oh my. Describing how I felt upon first bite could be pornographic, so I just leave you to your imagination.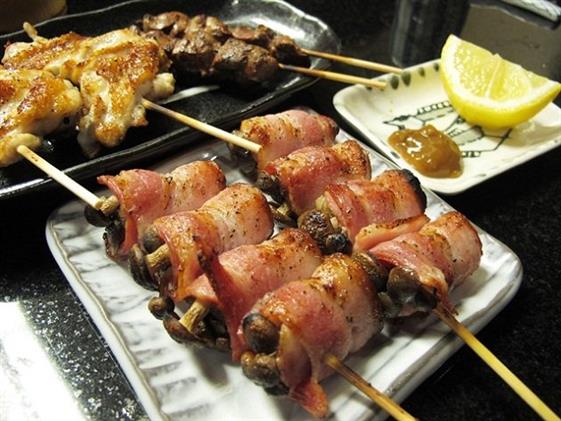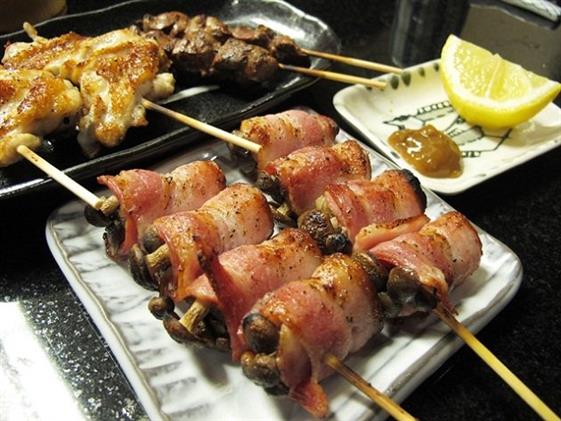 But the most brazenly scrumptious item came just afterwards. Brazen because it is not so common, not even to my Japanese friends.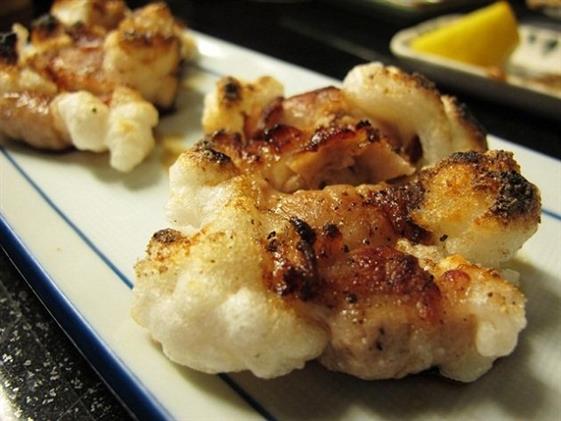 The Mochi Buta Bara Maki – a piece of melting soft mochi (or rice muah chee) with a piece of savoury pork belly pressed in, then baked and grilled. The edges was like popcorn and within, it was all soft, nicely gooey and meaty and totally mesmerising with a bit of soy and wasabi. That was the hero I needed to end the meal with.
50 East Coast Road #01-01, Roxy Square 1 Shopping Centre
Tel: 63422252 12pm-4pm, 6pm-10pm