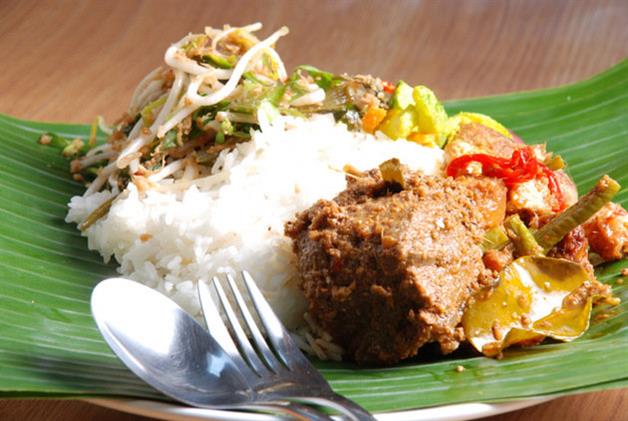 Rice is my Home Truly…
By KF Seetoh - Wednesday, Aug 07, 2013
Dick Lee's song "Home" recently voted the best National Day tune online (about half the votes went that way), it is indeed very heart-warming. It tugs at the heartstrings when it goes "whenever I am feeling low, I look around me and I know, there's a place that will stay within me wherever I may choose to go." The fact is Kit Chan, who popularised the song, was not originally singing about Singapore – it was literally about her home, her family. And in an advertisement which featured her, she warmed up about how the family bonded over…rice, at a family meal.
Yep, it was all about makan. A cultural thread of this land that brings families and people together. Did you not recently have a weekend meal with your aging parents? Are you not planning some makan party over the National Day weekend? How do your friends respond to your invites for a spot of bowling or cycling at the beach, if there was no promise of some makan get together after? Not very promising, huh?
The ad was about rice, and how it bonded many people over a comfort meal at home or out there. It is the social glue (or starch) behind the meal. Very touching indeed. Of course it makes sense when you transpose that emotion in the lyrics to celebrate Singaporean-ess – it warms the cockles of your heart. Back to food again, when I see pieces of juicy meat or seafood resting over my bowl of rice, I want to "pa fun" or in Cantonese Singaporean parlance – claw it in with my chopsticks.
I just want to warm your hearts this National Day week, at the same time wishing all our Muslim friends a comforting Selamat Hari Raya. I can feel the magic of rendang with steamed nasi with serondeng or spiced dessicated coconut, over catch-up chatter. These are just some of the rice dishes and cuisines that will make us all Stand Up for Singapore (this song, though, did not do so well in the votes).
Happy Birthday Singapore, and Selamat Hari Raya Eid al-Fitr, my Muslim friends.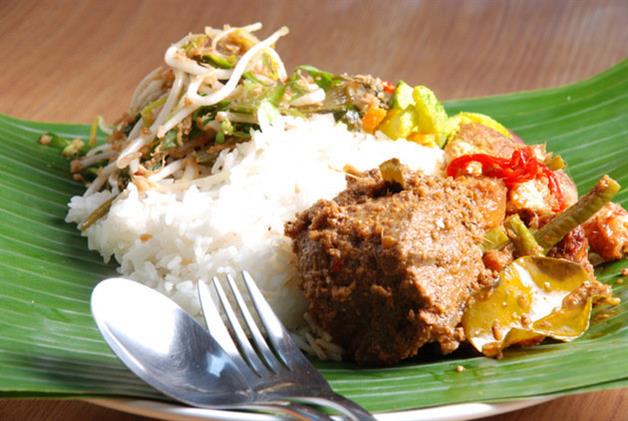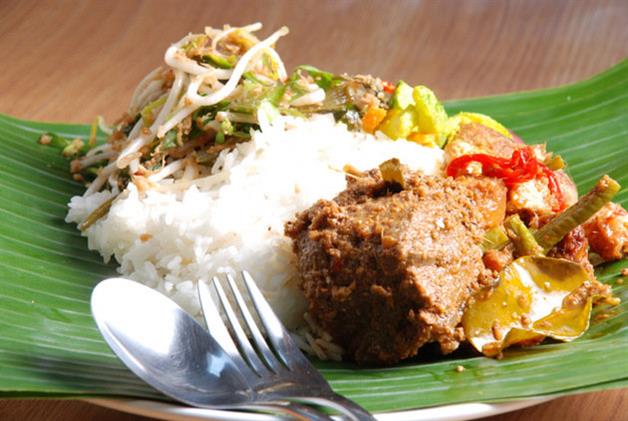 Malay – Nasi Ambeng Hajjah Mona, #02-166, Geylang Serai Market Food Centre, 7.30am-7.30pm (Closed Wednesdays)
This Javanese festive dish has found fresh roots in Singapore. Many, if not the better nasi padang stalls offer this dish. Essentially it's a spicy rice meal that is topped with a pretty specific set of ingredients. You will find tempeh (fried fermented bean curd cakes), serondeng (spiced grated coconut), perhaps a potato cutlet or bagedil, some achar or spicy pickles and a piece of the main action – beef rendang. It's ideally served on a banana leaf and best eaten traditionally, with hands or makan tangan.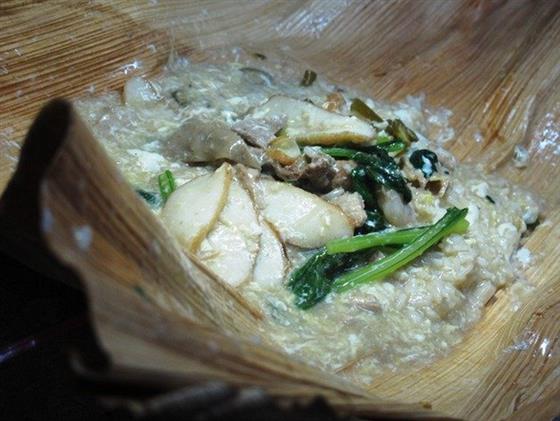 Chinese – Wui Fan or Mui Fan Fatty Weng, 92/94, Guilemard Road, 11am-3am (Daily)
This is becoming a rare dish, and I wonder why. These heartland cze cha cooks, who still offer it, cook ingredients a la fried hor fun style, with meat, seafood, vegetables with a thick sauce. Then it is slathered over warmed up and dry overnight rice. It absorbs the sauces very well, almost like a risotto but had been around in China and Asia for a very long time.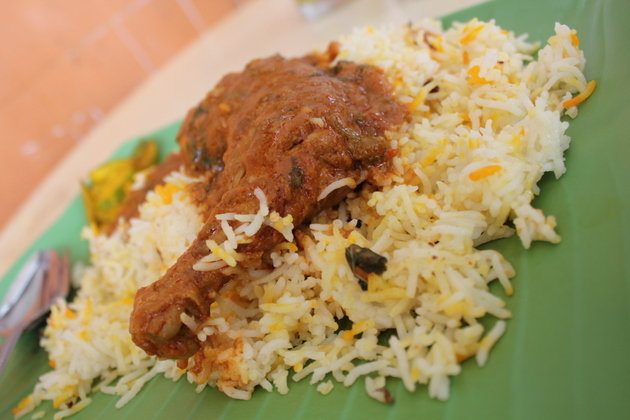 Indian – Nasi Biryani Muslim Indian Food, Blk 17 Beach Road, #01-4705, 11am-3pm (Closed alt Tuesdays)
Arguably one of the best nasi biryani in Singapore and is also the one that sees people of all colour creed and race in that same long queue. Very democratic. This stall at Beach Road usually sells out by around 1.30 pm every day. The pull here is that their rice grain is the longer and fluffier basmati. It's done with just the right amount of moisture, still dry yet fluffy. The mutton is fork tender and very intensely marinated yet lightly retains that signature gamey flavour. You just have to order some achar to help cut across the sensation of this dish.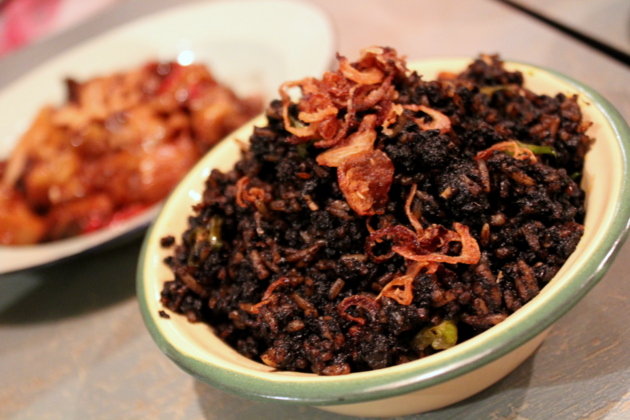 Nonya – Sambal Buah Keluak Fried Rice Immigrants Gastrobar, 467 Joo Chiat Road, 5pm-12am (Daily)
Perhaps some eateries have also jumped onto this fried black rice bandwagon since Damian De Silva sold this at his Immigrants Gastrobar at Joo Chiat. He simply fries up drier steamed rice with sambal buah keluak and some minced meat. The result, a wickedly authentic interpretation, if there's such thing, of fried rice with buah keluak.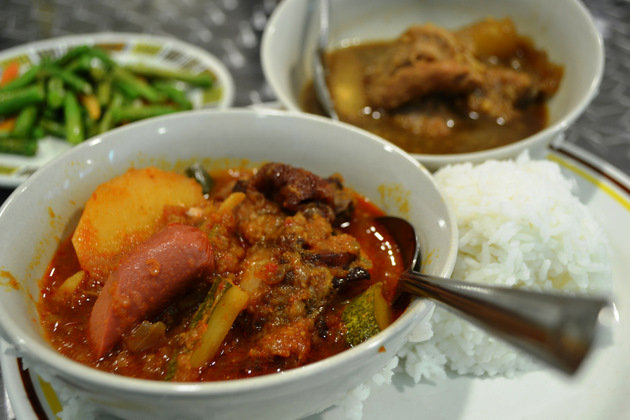 Eurasians and "Others" – Debal or Curry Devil Mary's Café, 1 Queen St (outside Kum Yan Methodist Church) 11pm-5pm, (Closed on Fri, Sat, Sun and Public Hoildays)
To have a bowl of this "Boxing Day" stew created by the Eurasians with rice or even bread is about eating with an Eurasian soul. They call this Debal, which has been colourfully nicknamed Devil's or Curry Devil. Ham hocks, sausages, chicken, vegetables are stewed in a spicy and sourish (vinegar) rempah. It is very refreshing yet sharply spicy to have one a meal of it. Mary Gomes does hers with enough bite, tang and spiciness. Her set comes with chicken, sausages, cabbage, achar and potatoes. Give her advance notice and she'll do the works- with ham hocks, sio bak, fancy sausages and even more achar. It is best devoured with a bowl of steamed rice.