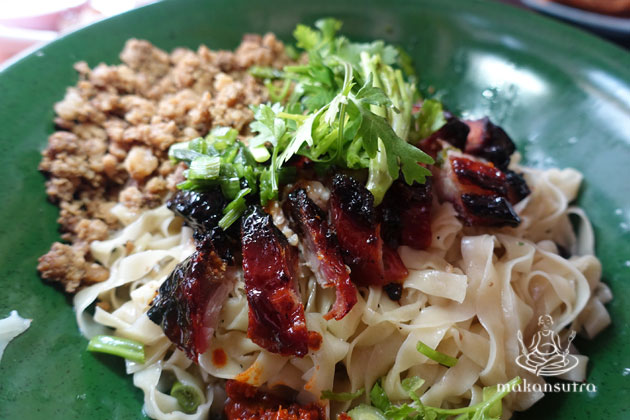 Roast Paradise: New Kids of the Old Block
By KF Seetoh - Monday, Oct 19, 2015
"Endurance", was one of the words he said that caught my attention as we spoke. Randal Gan and his partner Kai Koh are twenty-something hawkers with an attitude not found in many Gen Ys today- gumption and quiet determination. They are very pragmatic- both gave up a nice paying guest relation officer job at the integrated resort and took a $2,000 dollar pay cut to pursue this "dream" job, which can turn out to be nightmare if they don't plan ahead. They now take home about $1000 each a month at this two month old roast meat stall, specialising in KL and Seremban style cha siew.
Kai interned at his uncle's Famous Seremban Favourites along Jalan PJU in Seremban, Malaysia, with Randal for four months and it was then that Randal found new love with that style of cha siew "the ones I had as a kid here was pathetic and I hated it. Initially I had doubts about partnering Kai to do this. But once I saw and ate this, I was a born again cha siew lover". They are both at the stall at 5am each day and by 10.30am, the first portion is ready for the day. They clear up to 30 kg of cha siew everyday. But you will see a clear void- that roast ducks and sio bak (roast belly pork) is missing, "it's due to manpower and space constraints" they say. But they are actually looking to perfect the product before they introduce it.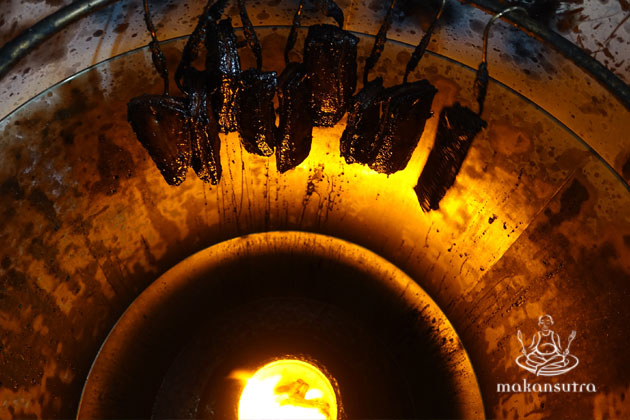 Their cha siew, is classic KL style- sticky, sweet and chunky and not Disneyland pink in colour. But it comes with a caveat- they do it less sweet and cloyingly sticky, plus, and this is a big plus- they use only the sinful "pu jian tian" or belly and collar cuts. It's just how they did so back in the day and at Kai's uncle's shop, Randal, in his quiet and determined (almost stubborn) way insists.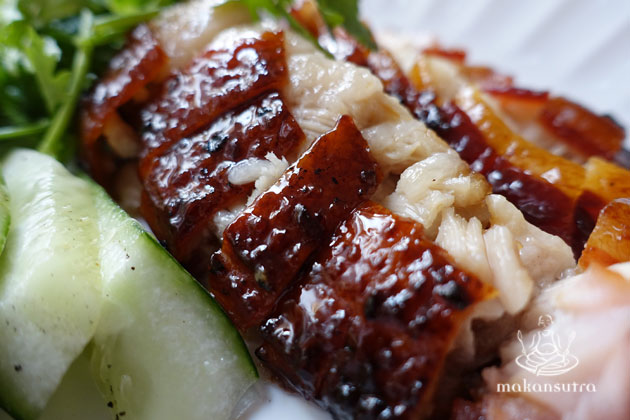 It is sinful, period. Randal says if you are looking for leaner cuts and the same old, same old "try the other two stalls around. We want to be different, yet old fashioned". One amazing element is that they roast it with the skin and it comes out like cha siew crackling (let your imagination run wild here). Just ask for the pork collar or/and belly meat platter. Then, have it with their garlic rice (which tastes much like chicken rice), although I much prefer the plain version as it carries the sweet, sticky caramelised meats very nicely.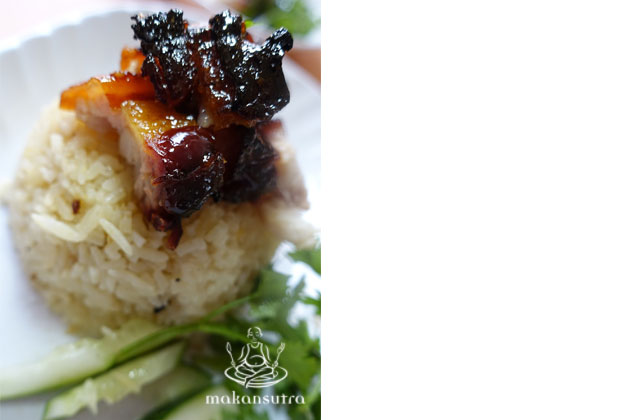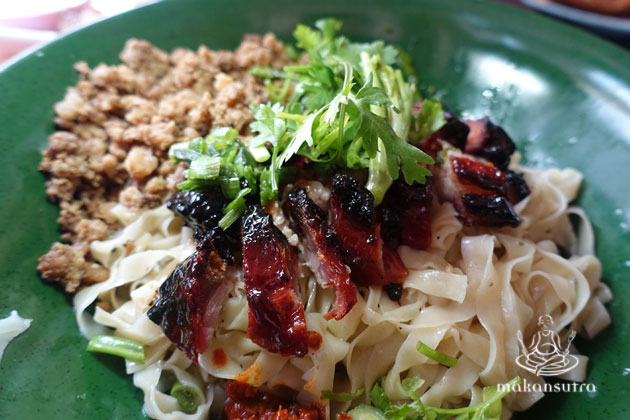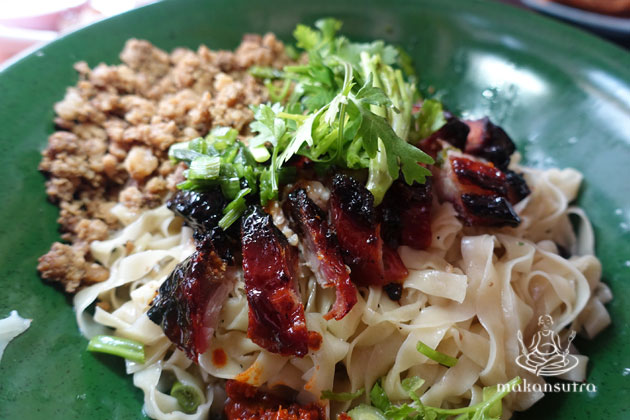 I like their Hakka cha siew noodle (mee pok) as it comes not with a predictable sambal, but pork oil (not lard) with a dash of sesame and onion oils- very addictive and easy to devour. The stack of cha siew makes it even more delectable plus the spoon of minced meat, nails it.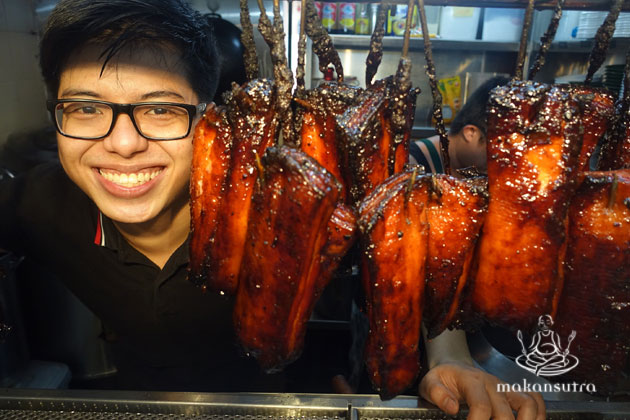 I asked what are they looking forward to. "My friends thought we were crazy and silly to be doing this but I say this is a very down to earth job and full of challenge and meaning." And Randal, who fronts the business instead of Kai (who is media shy and wants to remain mysterious so he can check out the competition), says he has a simple ambition- that in ten years, he wants to own at least a string of eight stalls, be financially stable to get married, have kids and house them, and tell his civil service parents to retire, at his expense. I don't think he needs ten, with that kind of determination and focus. I reckon, five.
Roast Paradise
01-122, Old Airport Road Food Centre
10.30am-4pm, close on Mondays