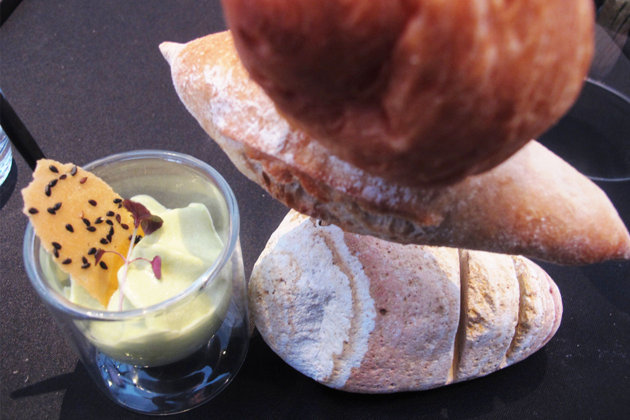 Romancing foie gras and sushi
By KF Seetoh & Jade Hu - Thursday, Feb 06, 2014
A beautiful marriage between the culinary techniques, ingredients and classic dishes from French and Japanese cuisines is getting appreciative audiences here – when Michelin-starred Chef Laurent Peugeot started LP+Tetsu in November 2011. Three years on, the exquisite palates here have spoken, yearning for something more original after being overindulged by the onslaught of fusion cuisines in recent times. No more French yusheng, thank you, nor sashimi with French vinegar dressing. Now, it's onto something new, or rather back to basics. Their menu for the year 2014 is going to honour the authentic, with the French-Japanese combo taking a backseat, with two new set menus – "Japanese Savour" or "French Wander" reflecting an attempt to draw a line between the two cuisines. Dégustation menus being all the rage nowadays, it is comforting to know that making your own fine-dining choices can be done with finesse and a hint of rebellion. With the revamped menu at LP+Tetsu, you can always leave your dining fate to the good hands of Chef Laurent, or Chef Nicolas Bisani (who is the in-house chef for most part of the year) with the please-do-all-the-thinking-for-me Set Menu (five-course option $68; seven-course meal $98). As for the conservative rebels, going for the "Mix-and-Match Menu" (four-course option: $58++, six-course option: $98++) would ensure balanced picks of both French and Japanese, and the non-conformists can always go à la carte and be as purist or extravagant as you wish.
While Japanese-style cafes with French names (or vice versa) have become very fashionable of late, putting French and Japanese cuisines next to one another is not the most natural move. So what's Japanese cuisine doing in a French chef's lair in the first place? Chef Laurent says it was "love at first sight" that brought him to Tokyo, Japan. It was where he worked at culinary institute Le Cordon Bleu and picked up Japanese-influenced cooking styles throughout a four-year journey. Growing up in Beaune, the wine capital of Burgundy, and inspired by his grandmother's cooking, Chef Laurent felt compelled to bring his hometown to the world, in the form of Green Pea Velouté (a creamy French soup with velvety texture) with hazelnut foam, and foie-gras-filled raviolis perched gently on a pair of chopsticks. He first made a name of his interesting French-Japanese combinations at his one-Michelin star restaurant Le Charlemagne, where one of his specialities is a mouthwateringly mouthful – "duck foie gras with red tuna sashimi with foam of soya and shiso (perilla herb)".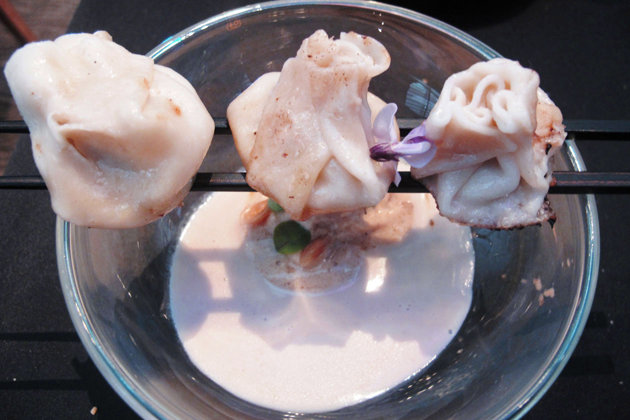 Nicknamed "crazy chef" (or 'le chef fou' in French), Chef Laurent enjoys a scuba-diving trip in the Maldives to refresh his creative juices. Other inspiration trips include gallivanting around Thailand, Cambodia and Vietnam. Often when he returns, he would make a major revamp of the menus, much to the good-natured exasperation of his colleagues. Three things are key to his culinary philosophy: following his acute sense of curiosity, capturing ideas through his eyes, and picking in-season produce for his dishes. To prove his point, he serves up seared scallops topped with diced daikon, pomelo (in season now until March) and lemon caviar ("something big in Australia now").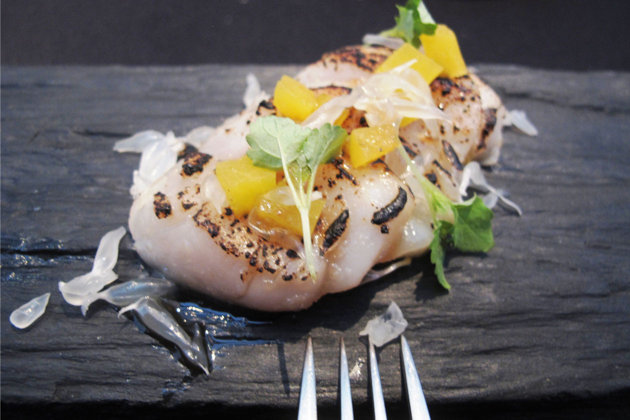 He visits the Southeast Asia region once every two or three months, so, what kind of Asian ingredients is he keen to experiment with next?  The Buddha's hand, he says, can be used to mimic a lemon with fingers, with its citrusy flavour, while bak kwa and pork floss are next up on his chopping board. The classic Singaporean chilli crab did not escape his clutches; he wants to create a sorbet with a tinge of chilli heat. Not only does this chef have a sharp out-of-the-world palate, he is also very much tuned in to what his fans (or detractors) are saying about his creations, as he laments about run-of-the-mill cooking shows and online restaurant review sites eroding the essence of a chef's art because "they don't understand what really happens in the kitchen". Thankfully, he stays true to his form despite the heartbreakers, nurturing long-time customers' favourites, such as the Epoisses Cheese from Burgundy, while seducing with new surprises along the way. Fast falling in love with this region, he wants to explore Southeast Asian flavours more, and plans to expand his conquests here. Chef Laurent is already rubbing his hands in glee about some "bak kwa mille feuille" as we speak. Now let's just see what he comes back with next time round…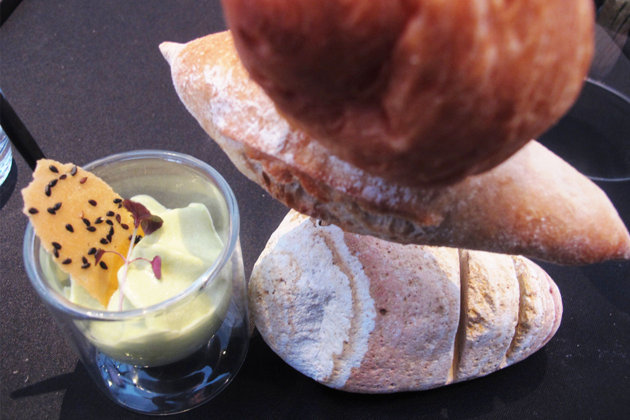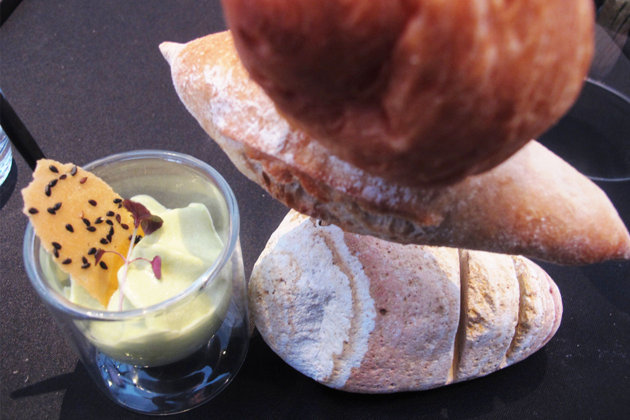 LP+Tetsu, 163 Tanglin Road #03-18 Tanglin Mall, Tel: 6836 3112, Hours: 11.30am-2.30pm, 6pm-10.30pm