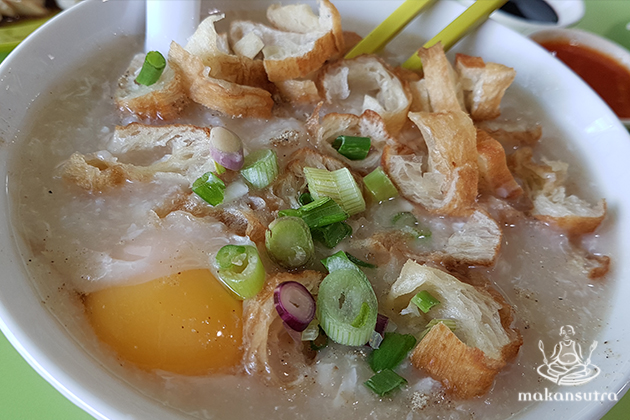 Rong Ji Chicken Rice Porridge: A Porridge called Comfort
By KF Seetoh - Friday, Sep 14, 2018
There is porridge and there is porridge, plus congee. There's Cantonese, Hainan, Teochew, Hokkien and the twain have met long ago. Now, there's just good, comforting or sad versions around. Yes, I like all of these styles- creamy like from Guangzhou or Hong Kong, grainy like the Hainan local renditions, just soft rice with fish soup ala the Teochew versions, the "explosive" porridge (there they top it with deep fried rice pops and it "explodes" upon contact), wok fried porridge, and now, this, what I call, supremely comforting style. Rong Ji moved here from the corner kopitiam in Joo Chiat Lane some months back and their hard core regulars shuffled along with them like happy creatures trailing the Pied Piper. I have to say this upfront, this is not about the best porridge and is really about the comfort factor. I cannot put a finger to it but I'll try.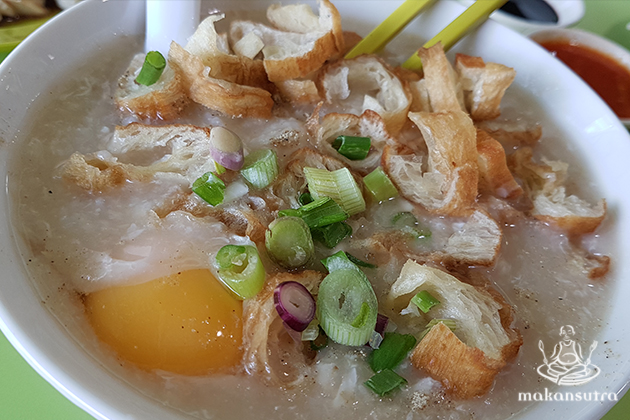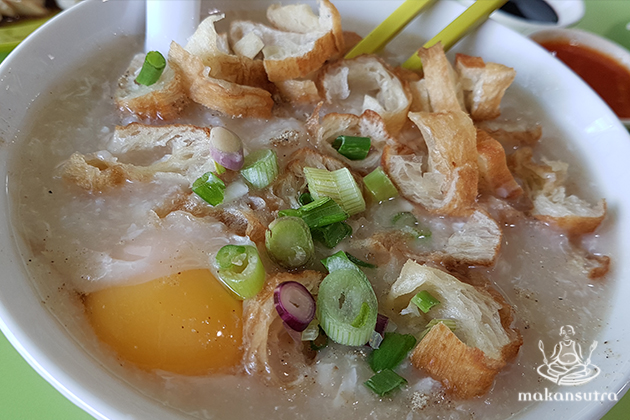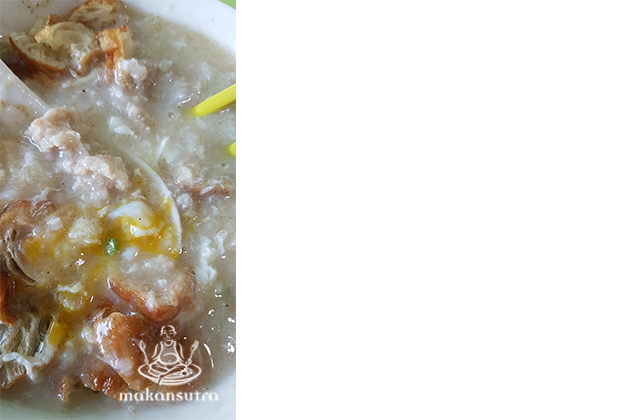 I can vividly recall the times I had a breakfast meal at their old stall. You wait at least 15 minutes and a small plastic tray of soy sauce with white pepper is placed before you to indicate "your order is noted and on the way." The classic chicken porridge comes a tad more watery than usual. But this is where the food love holds you down- it is supremely smooth, light and very flavourful. The grains are cooked long hours till the soft starch blends with the stock. It does not fill you up as it comes softly grainy and soupy. Their porridge starts from $3 and another popular item is the pork ball version. Don't expect huge meatballs to float atop the porridge as it arrives but you have to dredge the small itsy bits of fresh pressed mince pork balls lurking all over inside. There's enough cartilage and fats in each little bit of pork ball. Crack an egg in (separate order) and swirl it all over the porridge and this meal is what mean by comforting especially when I squish some soy sauce and a couple of puffs of white pepper over the porridge and yu tiao (dough crueller pieces). My meal here is also incomplete without a plate of their chopped poached chicken. Their mojo is it comes thinly sliced, absolutely soft and smooth and doused with a soy, sesame and oyster sauce blend. It disappears so easily in the mouth. This is one of those "last dishes" I want to have for my last meal on earth.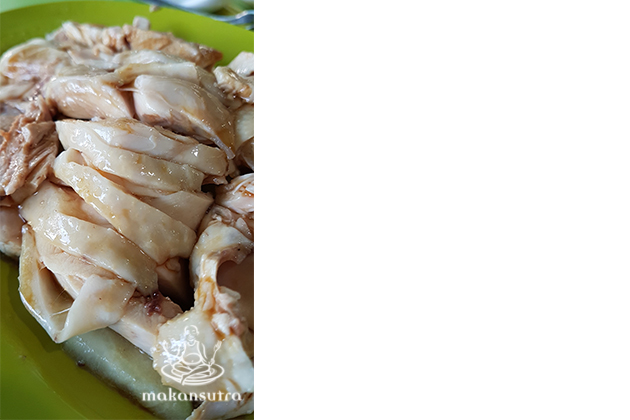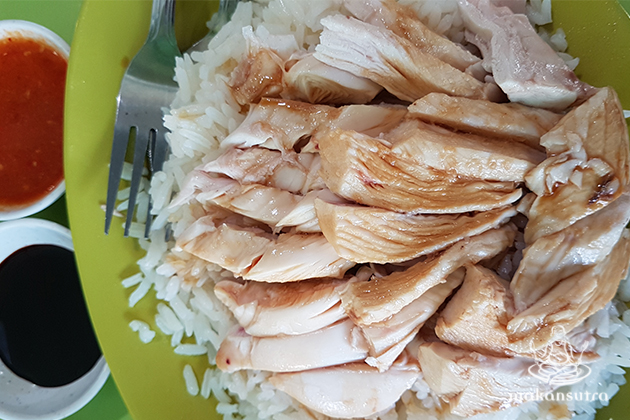 Their chicken rice, and it's not for the bold or seasoned palates, comes just light and with a generous slop of skinless and boneless meat. You won't even find a slice of cucumber on it. This came across as almost bland, but I could not stop eating this till I was slapped in the head with a "stop the starch face stuffing" (I cannot explain this). But I am indifferent to their fish porridge, for a simple reason- they use salmon and if you cook salmon, you will know the kind of taste it exudes, something I don't like with my porridge. Bring back the threadfins I say.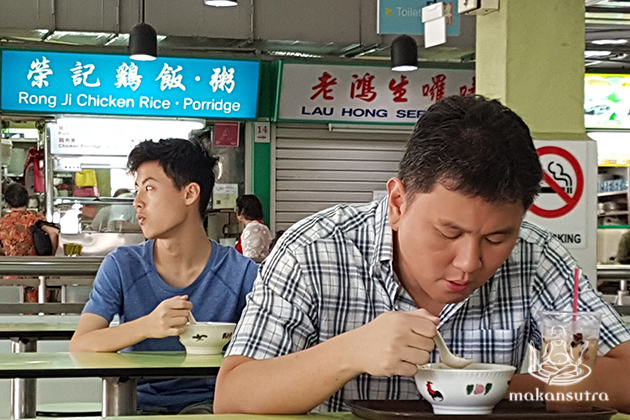 Suddenly this quiet sleepy little hawker centre is gently awakened in the mornings because of this stall.
Rong Ji Chicken Rice Porridge
Stall 13, Dunman Road hawker Centre
6am-2pm, close Wednesday