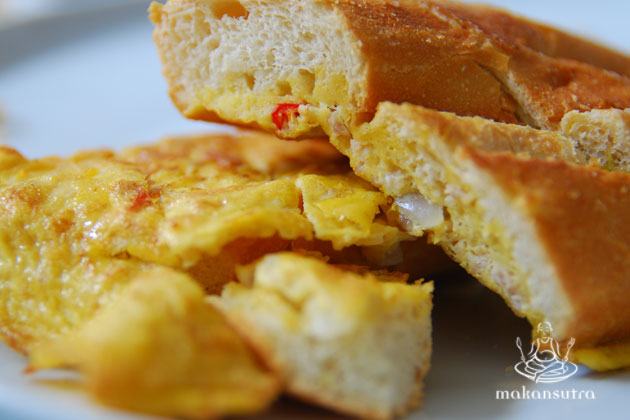 Roti John
By Makanutra - Friday, Nov 13, 2015
Ingredients
•1/2 loaf of Baguette
•1 1/2 Egg
•1 Onion, chopped
•100g of minced or Chicken cube slices
•1 tbsp Bbq sauce
•1 tbsp Tomato Ketchup sauce
•1 tbsp Chilli sauce
•Water to soften the sauce
•1 tsp of Masala Powder
•A pinch of Salt
•3 tbsp full Cream Milk
•Vegetable Oil (frying)
•Pepper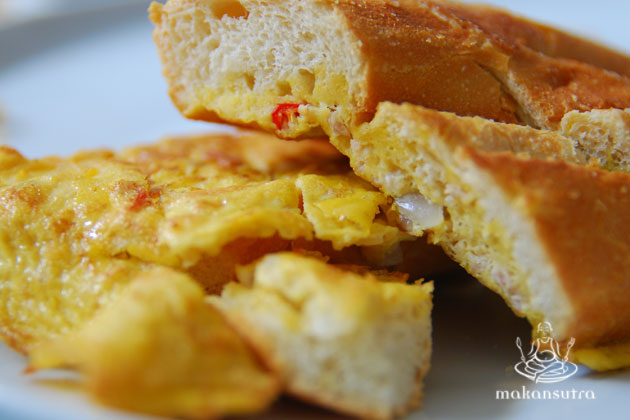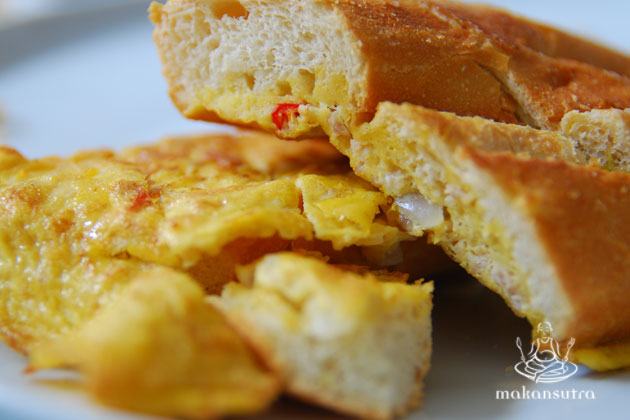 Method
1. Cut the chicken meat into small pieces
2. Mix egg with masala powder, full cream milk, pinch of salt and some pepper
3. Preheat the oven at 200 degree
4. Slice the baguette into half
5. Place baguette in the oven for 3-4 minutes
6. Fry chicken chunks with onions.
8. Pour eggs into pan and shape them to size of halved baguette. While eggs are still moist on top, gently lower and press bread over.
10. Flip it over after 1-2 minutes ( check for doneness)
11. Sauce: mix 1 table spoon of chilli sauce, ketchup and bbq sauce with two tablespoons of water in a small mixing bowl.