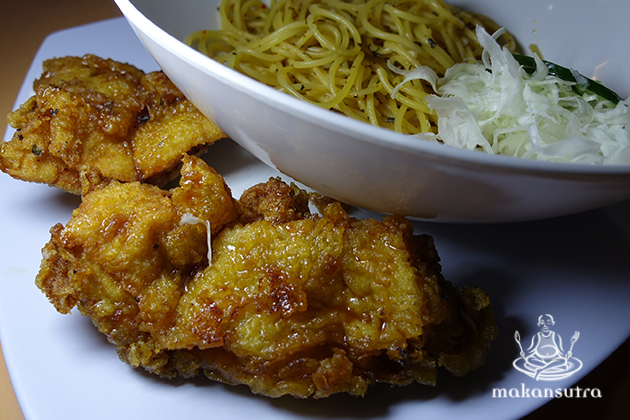 Salt of our Hawker Centre
By KF Seetoh - Friday, Jan 19, 2018
This is the second Gen Y hawker in the same food centre that, when asked, responded with a "because our food heritage is worth protecting" in as many years. The other was the Roast Paradise roast meat stall. Some have not much of an inkling why they are boarded up within the three walls of a hawker stall cooking away, other than sensing it gets them in the media pop-food charts and instant fame. But these siblings, Naomi Ngoo, 30, and her brother Kenny, 23, sounded like they have their heads properly screwed into the thick of the hawker business. They began as Momo Fries nearly two years ago, offering up Korean and local inspired fried chicken over rice and pasta and ambled humbly along with not much fireworks of a success. Then a few months back, it was renamed Salt, and now I see some queues at their counter.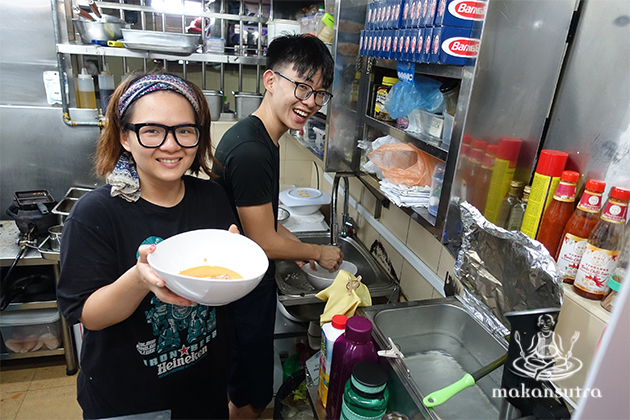 "No, we did not change the menu, it's pretty much the same" and Naomi continues with "perhaps it's the branding", which to me, is just a logo change. But I sense what worked was the huge back-lit menu box, showing clearly and simply what they offered, from soy garlic aglio olio to spicy Korea chicken with bolognaise pasta, and the quality of their food. Their parents, TCM practitioners, fully support their decision. Naomi encouraged her fresh faced and fresh off national service brother to join her, ditching his plans to be an air steward which he now "have no regrets". Most of their customers are regulars and it's easy to see why they come back for these comforting Singapore heritage western fare.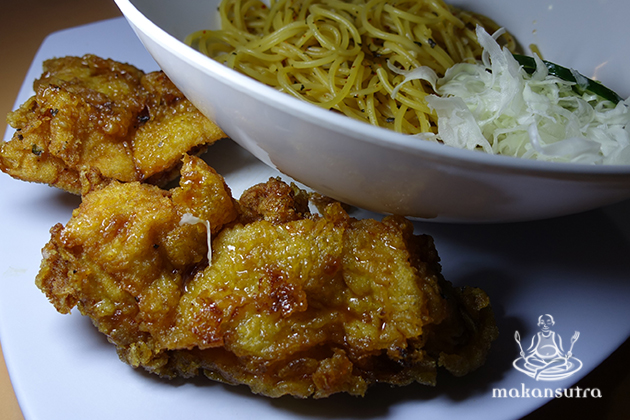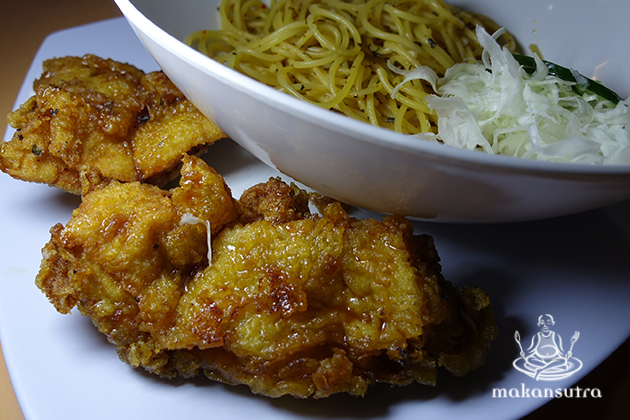 There's 13 items on the menu, with about 4 side dishes and a selection of flavoured French fries- all stuff that resonates with the younger palates and a good reprieve from the usual chicken chop with coleslaw and fries combo. The Soy Garlic Chicken Aglio pasta ($6.30), was very comforting for me, right down to the rudely spicy, hawker centre standard heat in the pasta. The crispy battered chicken cutlet was perfectly fried yet retained more juiciness than normal. One "un-hawker" method they employed was the sous-vide chicken- they pack them in air tight bags and boil them in temperature controlled pots. Not an ounce of flavour is lost as when they remove and pan seared it for texture later.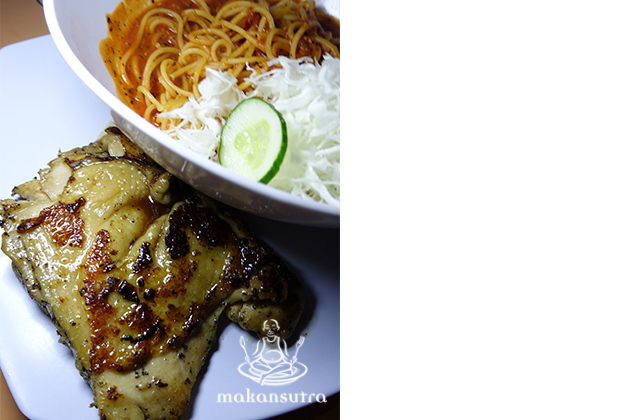 I had just that with the Sous Vide Grilled Chicken Pasta Bolognaise ($7.00) and the chicken was smooth, soft and juicy within and nicely seared outside. The extra kick of lime in the pasta sauce was so comforting with the grilled chicken.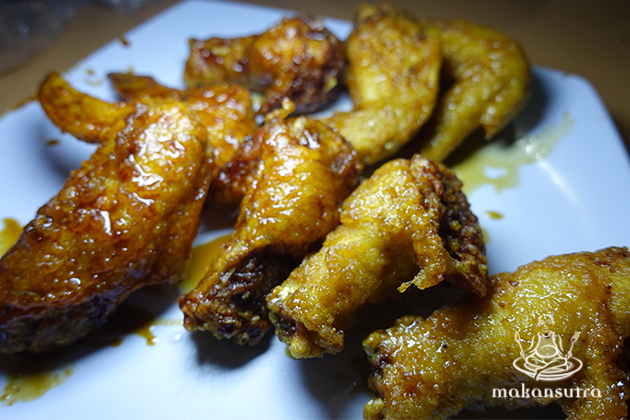 The extra order of Soy Garlic and Korean Hot, I noted, was juicier and more flavourful than normal because they used fresh, not frozen wings. The Korean wings were not cloyingly sticky and did not bury the natural flavour of the wings. The Soy Garlic had a batter that held its texture even after 20 minutes, and was equally juicy inside.
Then we had a little chat about what else would they include in their future menu. As Naomi pondered, I suggested crispy Hainanese chicken or pork chops, and without hesitation, she replied "over mash!". When, Naomi?
Salt
51, Old Airport Road (food centre)
#01-128
12pm-9pm, close on Tuesdays.