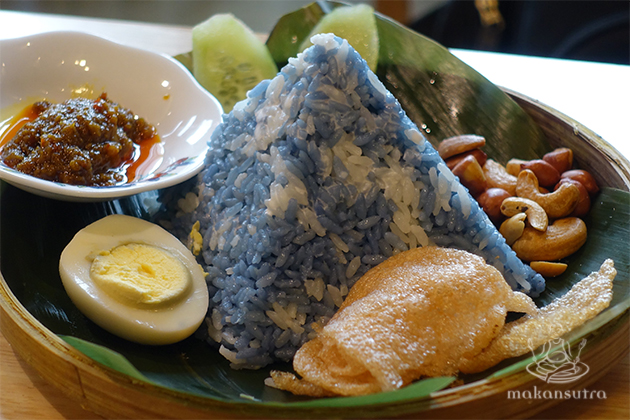 Sayang Nyonya Restaurant: A Nonya in Hangzhou
By KF Seetoh - Friday, Oct 27, 2017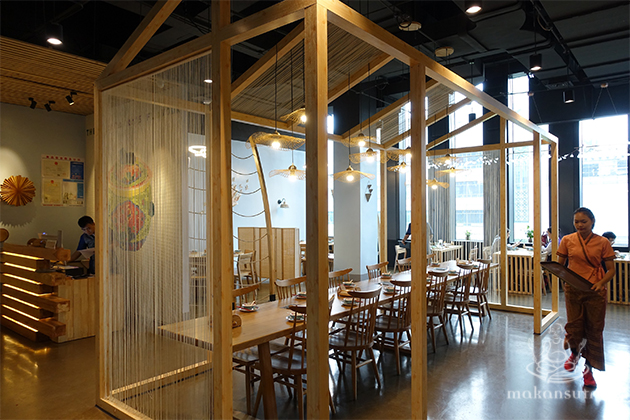 You see many foreign chefs and cooks, often solo enterpreneurs, making their mark in Singapore- opening their Italians pizza cafes, Chinese touting hard core Chuan (Szechuan) cuisine and of course bespoke Japanese chefs opening ramen and sushi joints all over town, among others. But we don't see many true blue Singaporean chefs making their mark overseas, safe for the usual suspect chain stalls hawking kaya kopi, breads or chilli crab seafood meu. Perhaps just the thought of it going it alone may be daunting, especially in a new place hawking to new faces. To go one up, here's a story of a Chinese couple, who spent some time in Johor Bahru, went back home to Hangzhou and boldly set up a Peranakan restaurant in the heart of the city.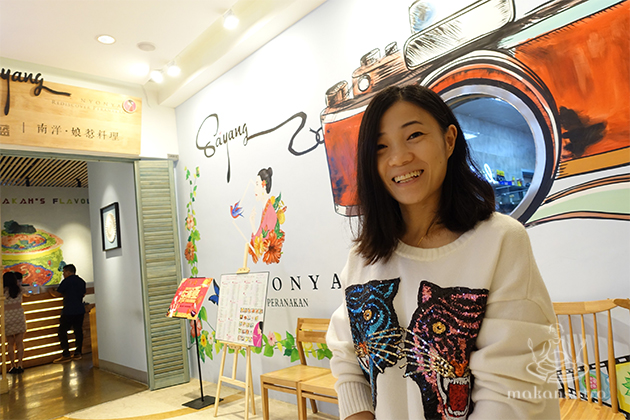 "Because no one is selling it here, so we gave it a try", Rebecca and Chinese husband (with one name), Mr Stone, set up Sayang in the fancy town centre district inside a slick mall and bravely hawks over 80 items in their mish-mash of a menu that includes Indian Curries, Klang Bak Kut Teh, Thai Tom Yam soup and Malay Nasi Lemak. She hired a Malaysian chef to create the menu when it opened in May this year and took over the kitchen when the chef left. The place had a functional, dainty cuteness about it and it is…Photogenic, which is great for social media.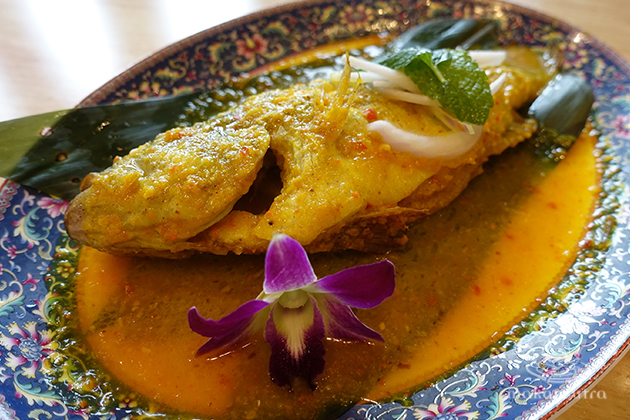 So, first up on litmus test-table, was their "signature"- Ikan Assam Pedas. The all-important sauce had lovely hints of rojak flower or bunga kantan spiked into their sweet, spicy and sourish sauce. But the unique touch was the "double texture"- one side of the fish was pan crisped and the other was steamed. We polished the plate in 5 minutes. The Nonya Laksa was up next, and it failed us miserably, so we shall say no more (but we gave her feeback including the use of laksa leaves). Since it was in the menu we tried the KL style Bak Kut Teh. All the herbal notes, the sheet of bean skin covering it, the soft ribs, taupok, you tiao and the chopped garlic bits doused with dark soy sauce, was intact. Except, the broth came light handed on herbs as, not all in China, especially the well-travelled younger customers Rebecca is banking on, are big on herbs.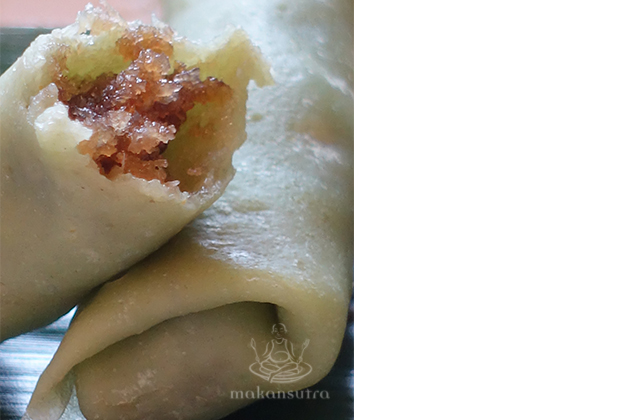 Two desserts came and the Kueh Dada (gula Melaka grated coconut crepe rolls) was on point. It was made to order and the skin was soft and the bit of sweet coconut inside lend it necessary texture and taste. The Kueh Salat did not come with a layer of kaya atop, but in two layers of coconut glutinous rice, one coloured with bunga telang or blue pea flower. A little bowl of kaya accompanied it as a dip- very soft and agreeable to us, yet not strange.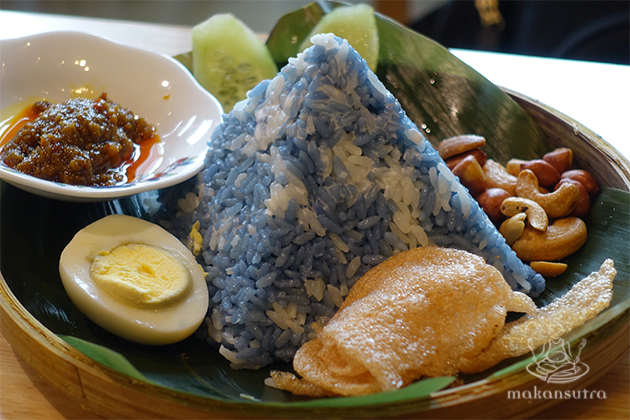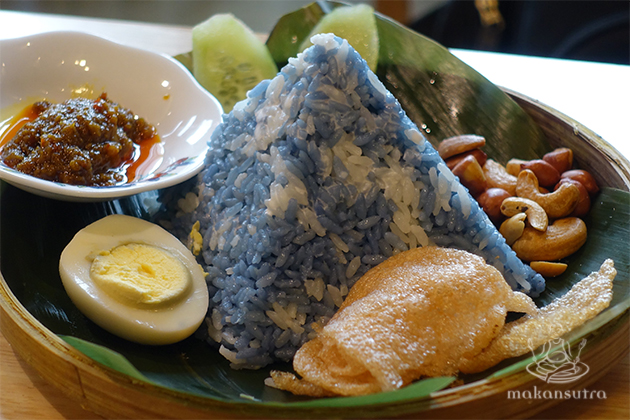 The prettiest of the lot was the Nasi Lemak– the pyramid block of blue pea flower coloured rice was enticing, and was rich enough for us. But it came basic style- with peanuts and cashews (no ikan bilis), half and egg, keropok, cucumbers and sambal (gentle version). If only a crispy ikan selar or a chicken wing sat atop with a bolder sambal, this would be a hero of our meal there. Dishes average a decent $10 to $20 .
Even without our feedback, the couple are already planning a second outlet in Suzhou early next year. A round of applause for these fearless foreign entrepreneurs carrying the Singapore makan flag please.
Sayang Nyonya Restaurant
GDA Plaza, 4F10-1 (level 4)
609, Yan'an Road
Hangzhou City, China.
10am-10pm daily
Tel: +8657186676810