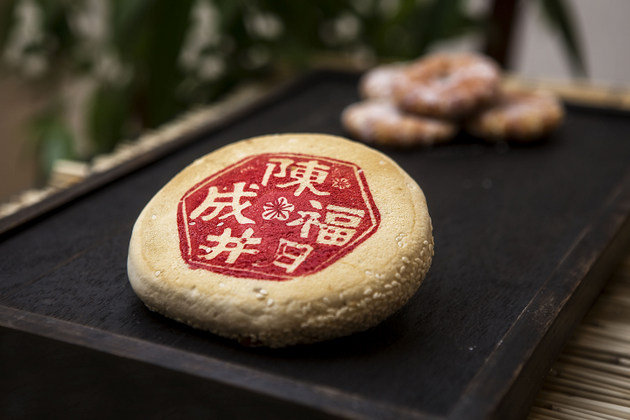 Scholarly Mooncakes
By Text by Gastronaut, Images by Mark Ong @ Makansutra - Tuesday, Sep 17, 2013
In the past, the Hokkien mooncakes always came in a box of 63 pieces, with different sizes and named as the zhuang yuan bing (or scholarly cakes) for a reason. During dynastic times in China, scholars sat for the Imperial Examination to fill administrative positions in the imperial court ranging from the most senior to the junior court officials. Likewise, the moon cakes in the box were arranged in groups of descending weight and size that corresponded to the actual number of positions in each imperial grade, hence the name. The largest moon cake could weigh as much as 750 grams, and given to the highest scholar.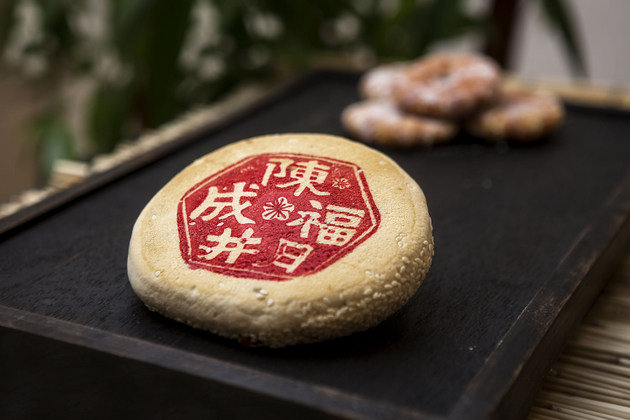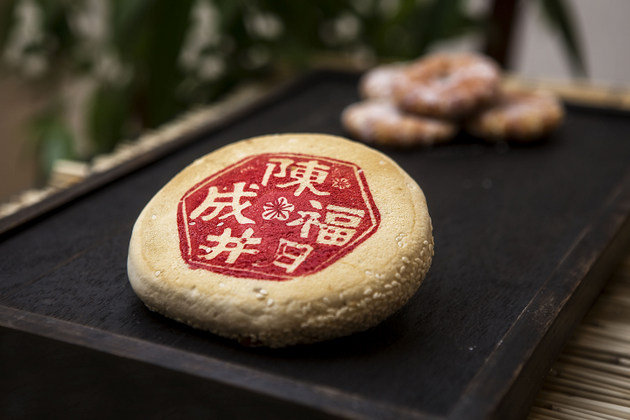 You might baulk at the thought of wolfing down almost a kilogram of sugared bean paste and pastry at one go, perhaps the Hokkien mooncakes, which is made of savoury minced meat and candied winter melon, could be a more acceptable alternative. However, these mooncakes began to lose its popularity after World War II, and their traditional savoury fillings gave way to a sweet Teochew-influenced filling of red bean paste cooked in lard. Its appearance that resembles a white moon remains.
The Tan Hock Seng Cake Shop on Telok Ayer Street was established some 63 years ago. Its current owner, Tan Boon Chai, continues to preserve and perpetuate the traditions of Hokkien-style pastry making, like his father and grandfather before him. The production of the moon cake involves painstaking labour. The dough is thoroughly mixed and kneaded until it turns pure white. The filling is kept traditional with a mix of candied winter melon, candied tangerine peel, melon seeds, sugar and lard. And before baking, additional sesame seeds are sprinkled at the base of the cake to give it a distinctive fragrance. It is easy to distinguish the Hokkien moon cake: it is shaped in a white disc with a red "fu" stamped on it.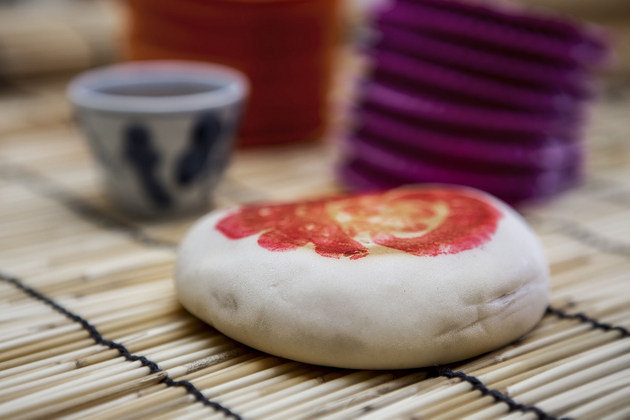 Today, finding the authentic Hokkien mooncakes is tougher to find a seat in the MRT train at 8am. Annual mooncake fairs organised in various shopping malls are packed with mooncakes with modern twists, filled with prestige ingredients and packaged extravagantly. If you are planning on a simple family gathering, don't skip out on this fading Hokkien heritage. The mooncakes no longer come in 63 pieces and different sizes but for this festive season, Tan Hock Seng Cake Shop has prepared bigger sized scholarly cakes, which is only available until the 19th of September. The cake shop also makes these mooncakes occasionally, but in smaller size.
TAN HOCK SENG CAKE SHOP 86 Telok Ayer Street, Hours: (Mon-Sat) 9am- 7.30pm, (Sun) 12pm- 4pm Tel: 65331798