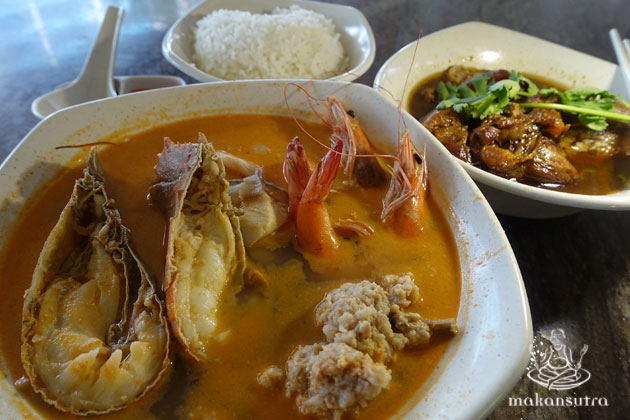 Seafood Souper Duper
By KF Seetoh - Monday, Jan 11, 2016
How can anyone not like soup? The Cantonese have their double boiled versions, done over slow and over low fire with ingredients that need a lot of coaxing time to extract the wonders of stuff like dried oysters, cuttlefish, pork ribs, salted vegetables and even fruits and melons like apples and bitter gourds. The Szechuan pots will churn out equally moreish wonders like their sour and spicy thick soups (suan la tang), the Hokkiens must have their fish maw soups plus our Indian friends thrive on their rasam (tamarind broth) and many find it hard to dislike soto ayam.
Then there's fish soup, we find a host of renditions out in our food markets. Some are done with just one particular type of fish, like garoupa for the claypot yam and fish soup, and others are recognised more for the type of soup, as with the fish soup that is whitened and thickened with milk. There's also the hotpot fish head or fish slice soups that come with chopped chunks of snapper or garoupa simmering in an old school chimney style hotpot with a soup redolent with meat and bone flavours that's lifted with smoky teepo or dried sole fish bones. Now that I've floated your boat on soups, add this to your list.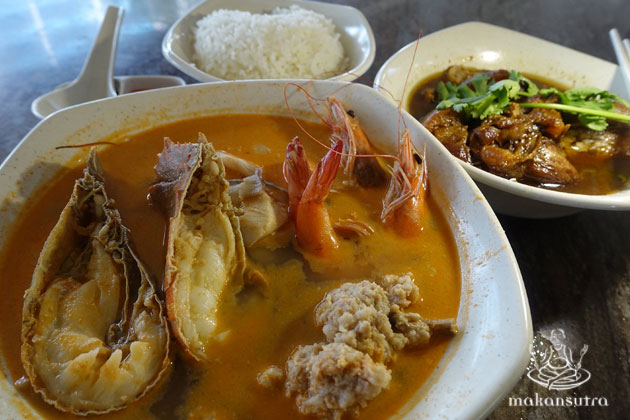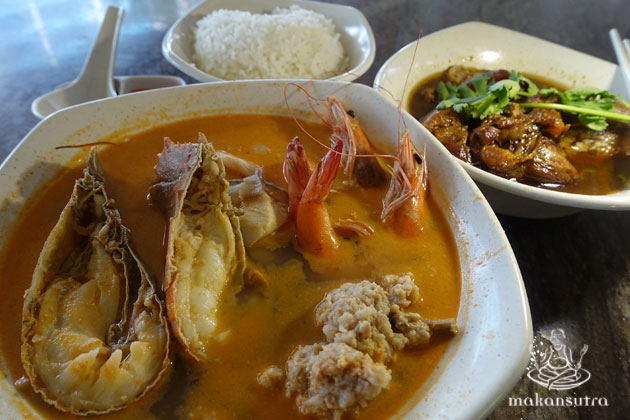 It is known among the foodie circles that these three stalls are pretty much linked to each other and their seafood soups have a distinct flavour and combination of ingredients. The first thing that hits your palate is teepo, and the clear soup is held up with a layer of reddish sediments (prawn head roe). Then they top it with at least four uncommon, although nice, combination ingredients of crayfish, minced chunky pork, prawns and fish slices (pomfret or mackeral). "I learnt from our "master" (Mr Chang Wak Shen) at his Marsiling outlet and the menu and flavour is pretty much the same" said boss Mr Lua Beng Ann of the Bedok North outlet. His partner runs the Depot Road stall with the same menu. They offer a combination, from crayfish, garoupa, to mixed shrimps and fish combo and also a braised pig's trotter (done in a very light braise and does not overwhelm the complex yet subtle flavours of the fish soup), ranging for $6 to $12 at the Bedok and Depot Road outlet.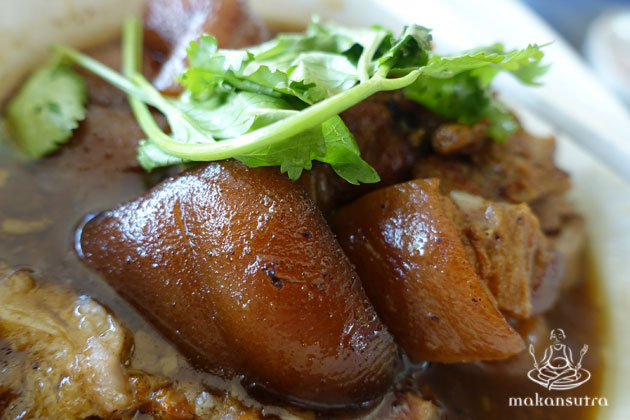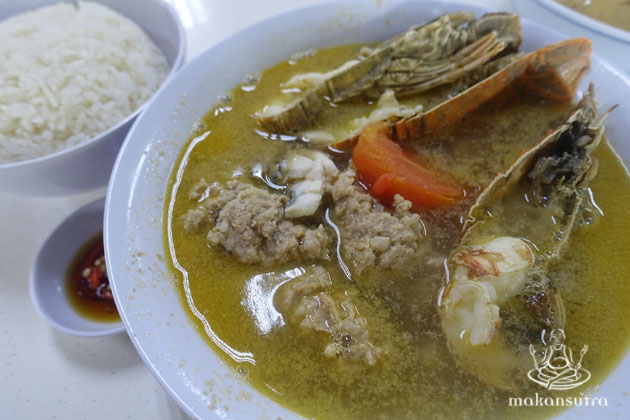 What I like about all these three outlets is the way they make it. Each bowl is individual made upon order- the seafood and teepo stock from the main pot is portioned and simmered in a smaller pot with the ingredients. The minced pork comes chunky yet not hard and has bit of fat hidden in the mix. The crayfish and prawns are cooked fresh and it colours the soup. The fish came last in the pot.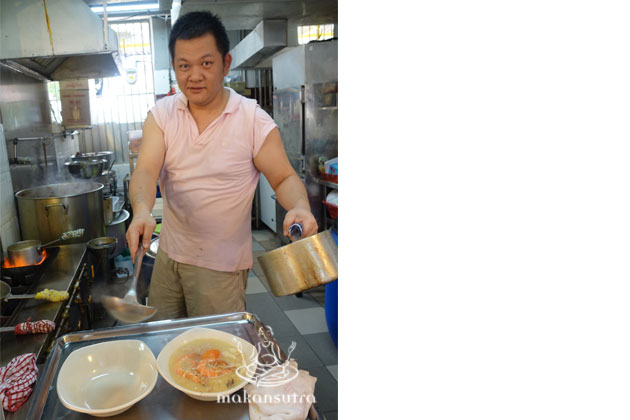 I had all three versions and the difference is nary noticeable. It would come down to the wire if I had to compare. The master or sifu, Mr Chang's version at Marsiling has a slighter more robust teepo flavour and the two "disciples" introduced more shrimp flavour to their version. Either way, all three makes the mark for me.
AS Seafood Soup
Bedok Outlet, Blk 412 Bedok North Ave 2, 83987155, Daily 11am-9pm
Depot Road Outlet, Depot Height, Yue Hwa Food Court, 936277378, Daily 11am-9pm
Sin Kee Seafood Soup (master's stall)
Teo Chap Bee Eating House, 01-329, Blk 19 Marsiling Lane
10.30am-8.30pm daily (close on irregular Mondays)