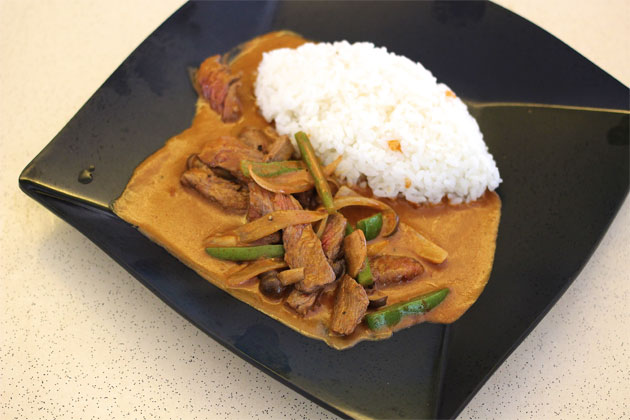 Sebastian Mix Fusion: Stretching our hawker food culture
By Cecilia Joven Ong - Friday, Jul 25, 2014
Chef Sebastian Ho, 32, was trained in Singapore Hotel and Tourism Education Centre (SHATEC) and graduated with a Diploma in Culinary Skills. He worked in Italian restaurants and hotels like Grand Hyatt and Ritz Carlton Milennia. He then left to help his parents run their family business for 6 years.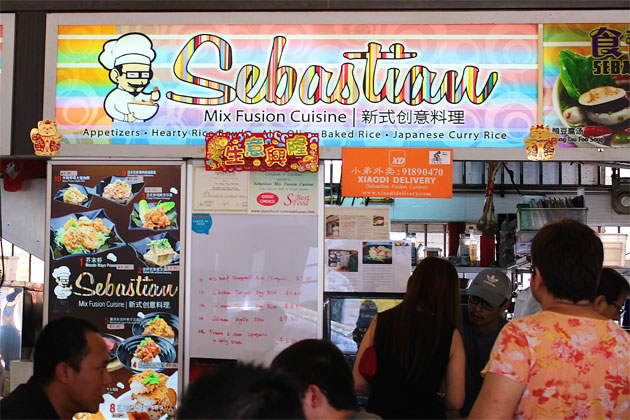 He has always loved cooking ever since he was a kid, and he enjoyed helping his mother in the kitchen. That was where he found his professional calling, so he conceived Sebastian Mix Fusion Cuisine, his very own stall in a kopitiam in quiet Everton Park in 2011. He concentrates on Italian and Japanese fusion fare at an affordable price, not making just the usual western fare, to avoid a direct competition with a western food stall in the same kopitiam.

Hawker life to him is about working long hours, as he usually works for at least 12 hours, from preparation to cleaning up at the end of the day. He gets no regular time off for meals, but it's all part of what he loves doing. One of the greatest joys at work is creating new dishes and sharing (some call experimenting) them with his customers. The interaction with his customers is what energises and keeps him going. His main concern has always been the quality of the food served. He sources only ingredients from a few trusted suppliers and oversees the entire cooking process to ensure quality and consistency.

I have been one of his regular customers for a while and tried a few of his signature dishes like Chicken Katsu Cheese Curry Rice, NZ Beef Stragonaff Rice, Sizzling Teppan Sirloin Steak Rice and Chicky Shroom Baked Rice. The standard waiting time is about 15 minutes.

The  Chicken Katsu Cheese Curry Rice ($6.80)  has always been my top choice. The Japanese rice is molded into an oval shape then topped with a thick layer of aromatic Japanese curry sauce and then sprinkled with a handful of sesame seeds. The chicken cutlet is freshly fried and served piping hot with a delicately crisp exterior. It is chopped into pieces to allow the embedded cheese to slowly ooze out. Though a simple dish, its simplicity was a pleasure for me.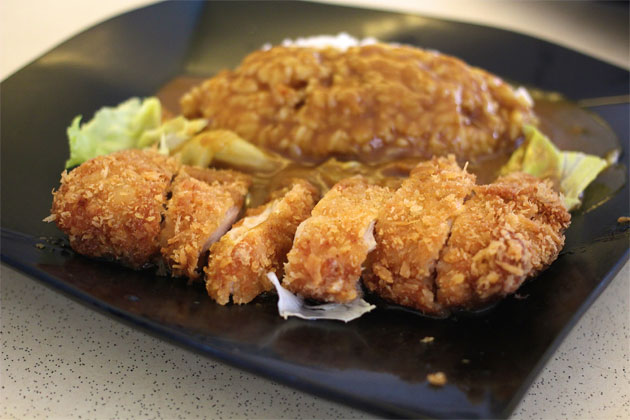 The  NZ Beef Stroganoff Rice ($7.30)  is another unique and attractive choice. There's an option here: rice or spaghetti. The beef is nicely pan seared to give it a depth of flavor without compromising on its tenderness. It is then served with the rich and creamy sauce.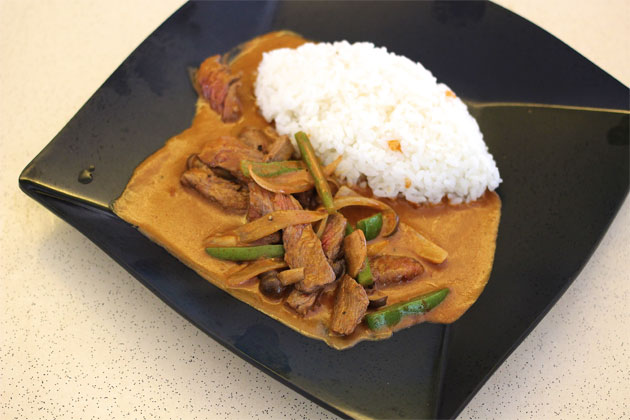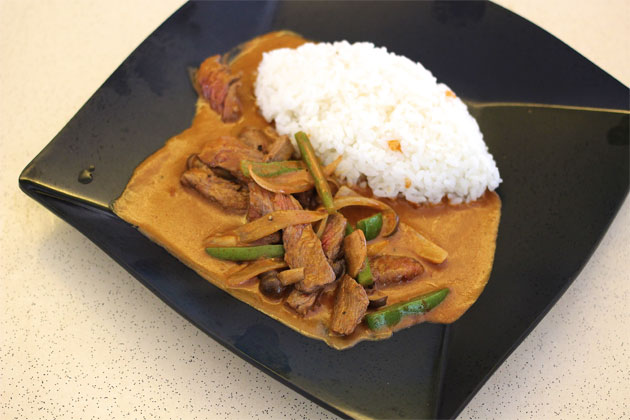 The  ChickyShroom Baked Rice ($6.80)  consists of chunky chicken pieces and bits of mushroom with rice in tomato sauce then covered with a layer of cheese and baked well. It was a comforting choice for a meal quickie.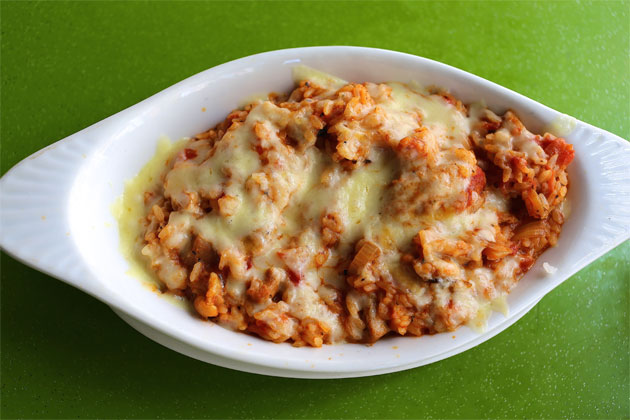 Sizzling Teppan Sirloin Steak Rice ($10.80). A piece of Sirloin Steak is pan-seared perfectly to give it the correct doneness, and then it is served with onion and mushroom gravy accompanied with a portion of rice. It was nicely executed but the texture of beef was slightly chewy for me. Not ranked high on my list here.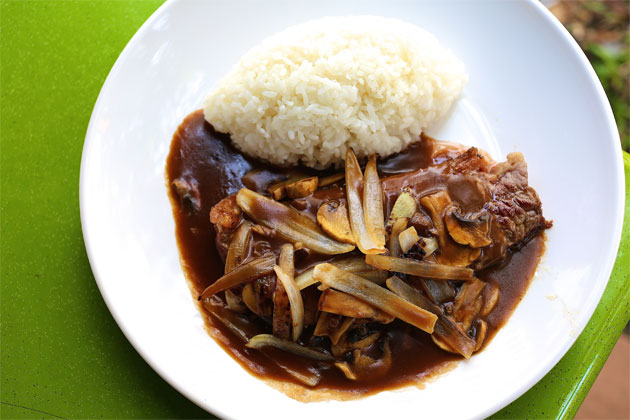 Some of his newly created dishes are Crab Cakes ($6.80), Crispy Smoked Duck Cheese Stick ($2.80) and Bacon with Thai Chilli Mayo ($2.80).

With such a strong passion to deliver his craft at affordable prices, Chef Sebastian Ho is playing his role in stretching the boundaries of our hawker food culture, serving good food at an affordable price.

SEBASTIAN MIX FUSION CUISINE
7 Everton Park #01-01 Singapore 080007
12.00 pm to 9.30 pm (Closed on alternate Sunday)