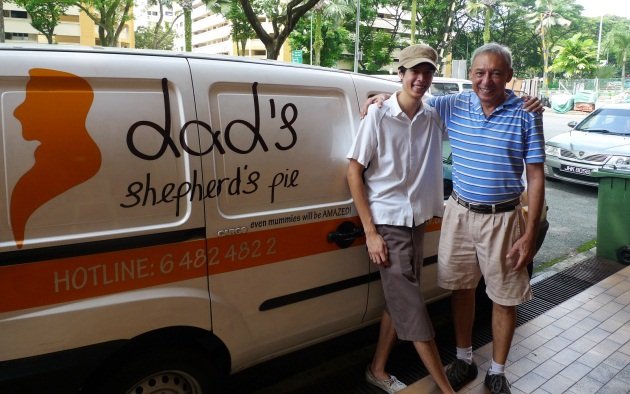 Selling Pies with Dear Ole Dad
By Text and images by Melanie Lee and courtesy of Jean Kleinman. - Wednesday, Jun 13, 2012
It sounds like the ideal Father's Day family bonding experience – a retiree dad setting up a family business with his son selling their homemade pies.
And why not? It seems like a great idea to work with your flesh and blood and with someone you instinctively trust.
But 63 year-old Christopher Kleinman and his son, Jean, will immediately tell you that family ties doesn't mean that they do not have the same teething problems as any new business.
"When we first started, business was slow and I felt that Jean could do more in marketing our pies. I kept pushing him on that and things got quite tense between us," said Chris.
Jean, who works as a real estate agent, agreed that his father was anxious, "I kept on telling him to give it some time. It will pick up. But yes, I did step up efforts in the marketing."
All this started when Chris retired last year and Jean, Chris' oldest son, suggested the idea of a family business selling pies as Chris' shepherd's pies have always been the most popular dish at family gatherings.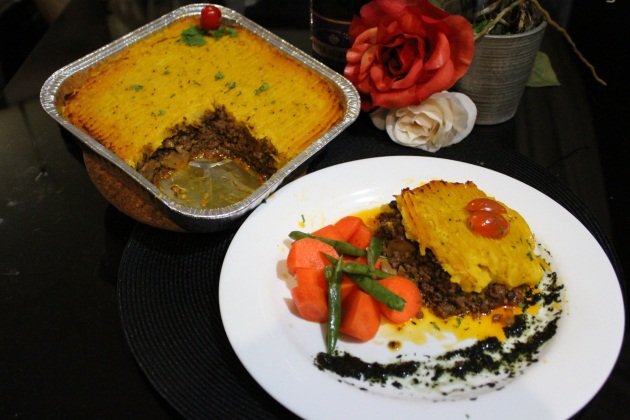 Chris' recipe comes from his great-grandmother, and it was his mother who personally taught him this dish. It's a little different from the usual shepherd pie. No peas and carrots are used and mushrooms and pineapples are substituted instead.
"My dad is so used to being busy and working fast, so I knew he'd be absolutely bored if he was going to be stuck at home. I thought that this would be a good way to create a legacy for our family," explains Jean.
He decided to partner his father in this business and they opened Dad's Shepherd's Pie along Sembawang Road last July. Jean handles marketing and business development while Christopher is in charge of the finances, inventory and kitchen operations.
However, aside from the usual problems of getting a business started and the fact that extra brainstorming was needed because they did not want to put out a pie with alcohol and dairy (for the lactose-intolerant and for kids), both of them had to deal with the fact that they are very strong-headed individuals.
"We're a typical Eurasian family – everyone is loud and needs to assert their opinion," Jean says with a chuckle.
That meant many heated discussions and both of them can point out each other's flaws – Jean says that Chris has quite the temper and Chris says that Jean "tends to do things too quickly and needs more attention to detail."
But one thing about working with family and not business partners is that they don't junk the idea at the first signs of trouble. They try to work through them. After all, you only have one father.
These heated discussions have made their relationship stronger, and Jean is appreciative of how his dad has been willing to learn new business concepts and listen to his ideas.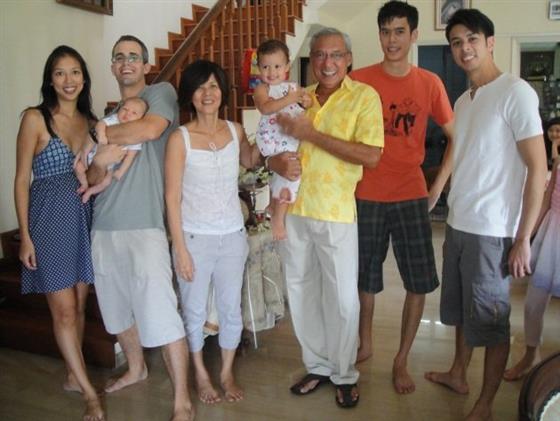 But it wasn't that they didn't recognise each other's good points in the first place. Christopher sees Jean's loyalty to the family and the fact that he is always forthcoming in taking on responsibilities, while Jean sees his father as the family go-to guy, "he doesn't think twice about helping us."
Christopher, who used to be an army colonel, admits that he had some relearning of his own to do.
"I was a very tough father when my children were young. However, now, in this business, I realise that they are not little anymore so it is important that I treat them like grown-ups," he says.
Likewise, Jean feels that he respects and understands his dad more now after working with him. "Sure, there's occasional tension but there are also plenty of good times. We're in this together and nowadays, we see eye-to-eye on most things whether it's about business or life in general."
A typical day for them starts in the early hours of the morning. They come in to open the shop and start filling up the pies and baking them with their three helpers. After that, Jean goes out to make deliveries and works on marketing the pies on various websites.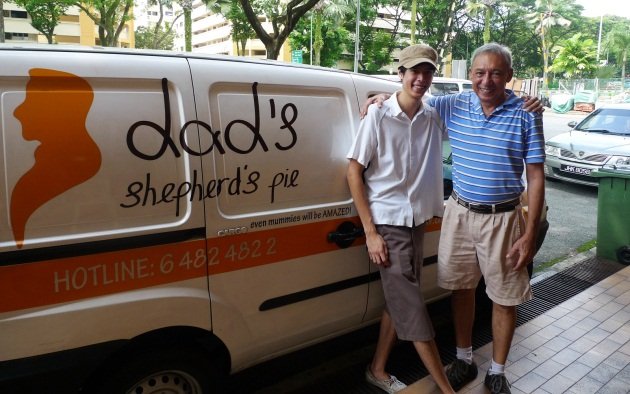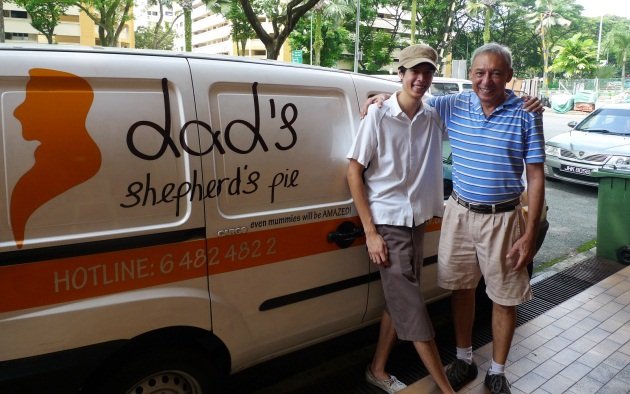 He works as a property agent in the afternoons and in the evening, Jean comes back to the store to help Christopher run the shop and handle customer queries.
Christopher says, "I enjoy being in the kitchen with my boys. We tend to make silly mistakes like putting too much water in the mash potato or dropping a pie and we'd just laugh and re-do the pies."
Despite all the problems they have had over the pie shop, Christopher wouldn't trade the experience for anything else. It has enabled him to spend time, whether good or bad, with his sons. His younger son, Leon, 25, also helps out with the pie deliveries.
"I enjoy listening to them when they tell me about their lives during our day-to-day work. Jean would talk to me about his new flat while Leon would update me on his new business venture. I'm pretty proud of how they've turned out," he says, beaming.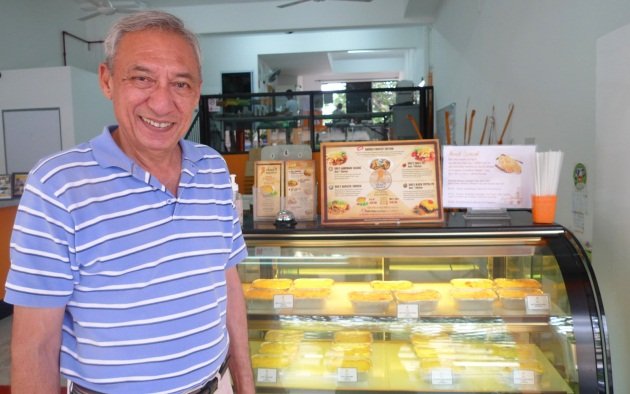 Dad's Shepherd's Pies. 407 Sembawang Road (www.dads.com.sg). Open daily from 11am – 8pm. Closed every Monday.