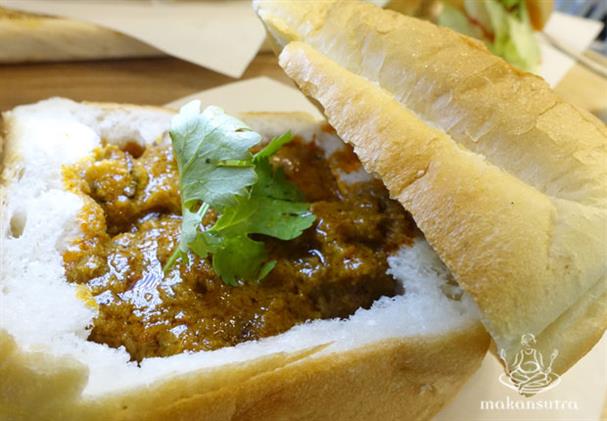 Closed- Seng Kee The Black Seed: The Halal Kopitiam is here…
By KF Seetoh - Wednesday, May 11, 2016
This is a good idea on so many fronts and I can only sit back and watch this concept spin its way to the bank or out of control. It baffles me for the longest time why there isn't a serious attempt to take the beloved national toast and kaya breakfast spots officially Halal. Some of our Muslim friends enjoy their half boiled eggs and toast like many do but lack a MUIS certified spot to bask in, but now.. Benny Se Teo comes to the rescue. Not quite a saving grace but a bright idea to carve out a halal kopi kaya joint, with a clever multiracial tweak in the menu to cater to all, not just our Muslim buddies.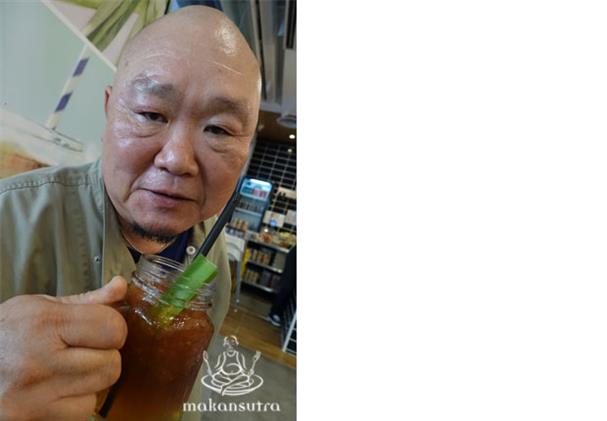 Coming in fresh from the success of his halal 18 Chefs modern café chain, Benny saw the potential two years back and drafted the idea. Earlier this week, we saw Seng Kee The Black Seed served its first meal. " We are already planning to open three more this year, in the East and in Orchard." , and Benny also says he does not have a big manpower problem as they reach out to recruit workers personally in housing estates and on social media. It also helps that this celebrity ex-con entrepreneur chef, knows the art to treating staff and customers- he stops his banter with his staff when customers walks in and encourages them to look at the menu as he greets them. Up to a dozen more outlets are planned and Benny adds " You won't really make money with just one or two outlets if you plan for the kind of expansion plans we have in mind.". So watch out for this fella, but opening twenty successful outlets in quick time, is a nightmare of an operation model to maintain.
Food:
A glance at the menu and some clever rules were broken for kopi joints like these (aside from the usual kopi , teh, kaya toast and half boiled "63 degrees"; eggs). The refreshing pandan iced tea ($3.80) was… refreshing! It wasn't just a leaf place in a cuppa iced tea but you can taste the sweet aroma of the screw-pine leaves, not much or no sugar was needed.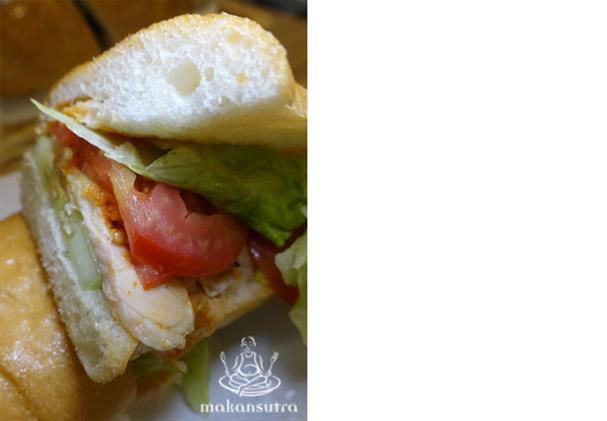 I felt the Chicken Rice Sandwich ($7.80), while very comforting (just replacing the rice with a very soft airy and crisp enough focaccia bread) had something missing.. I think a splotch of good old fashioned Coleman's mustard, like how it was done before, would've sealed this trick neatly. These sandwich portions are huge and can fit two tummies.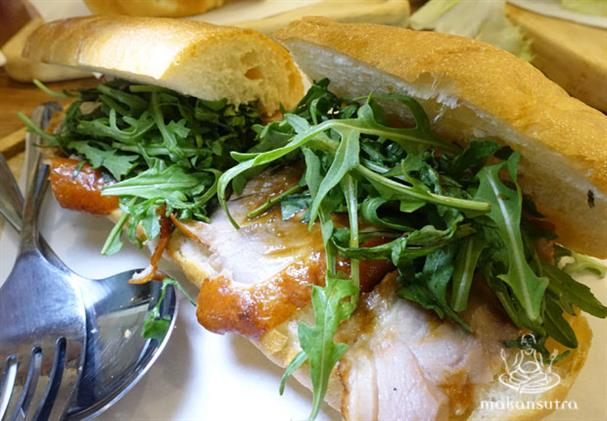 Similarly, I found favour with the roast duck sandwich ($7.80), done with a splash of hoisin like sauce and covered with a bed of arugula or rocket leaves. Those bits of wistful fats serve to inject just enough gaminess to the show in your mouth. Duck is something not commonly found in Muslim fare here but I am sure this one will work for them. Again, I think a dollop of sambal in this sandwich (and you can ask for it separately) will do you in. The beef rendang bread bowl ($7.80), was very moist and rich as it should be, sitting in a bread bowl that absorbed all the goodness of the rempah.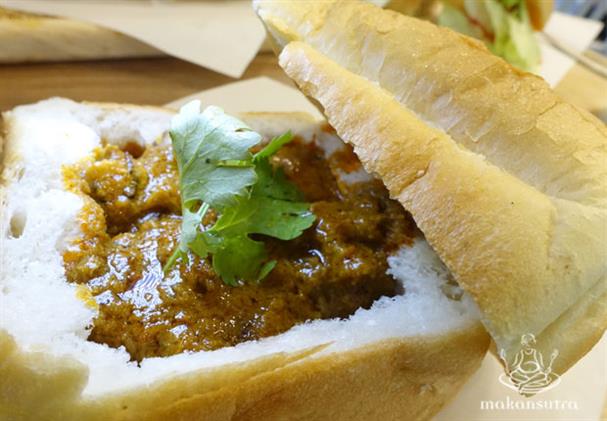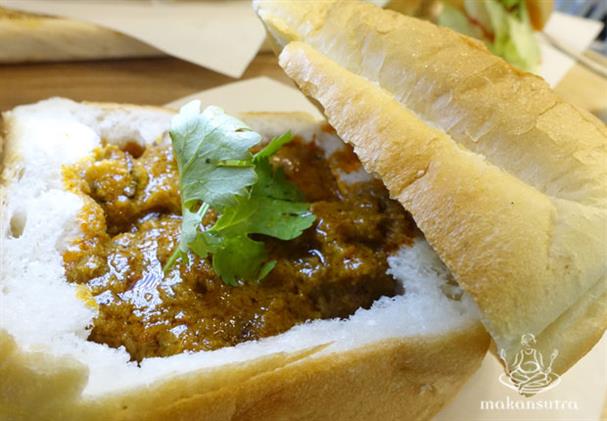 I like their chee cheong fun with sambal cuttlefish ($7.80). I could not stop eating it for some reason. The only element that held me back was the cuttlefish- if only they soaked it till it whisker softer, I will be on my knees for this one. The spoon of sambal belachan that accompanied it is so intense, it should be banned. I got to go back for the halal Devil's Curry bread bowl.
Seng Kee The Black Seed
01-71/72 Bugis Junction
80, Middle Road
7.30am-10.30pm daily.
Tel: 6352 5010