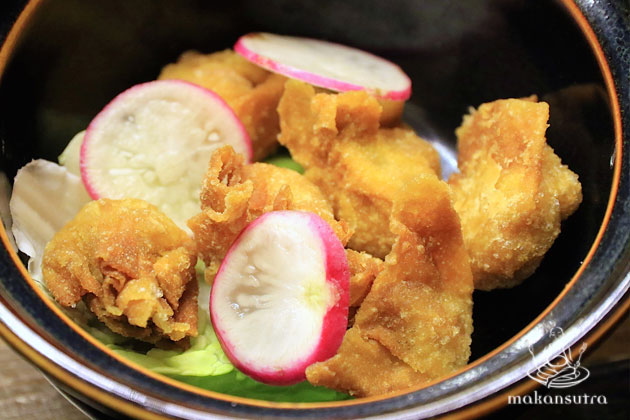 Seng Wanton Noodles: Will this new take work
By Catherine Ling - Thursday, Aug 20, 2015
We almost lost Seng Wanton Noodles of Dunman Food Centre. Those heritage noodles from 1968, you know. When Benson Ng heard that the stall owner was going to retire, he could not let his beloved noodles (and the awesomely savoury chili sauce) disappear just like that. The 28-year-old bought over the business despite not having any F&B experience prior.
"I just love the chili sauce," says Benson, when asked why he wanted to do this.
He trained for a year under the original owner, and promptly opened up a second outlet at Bedok South (Block 16, #01-64). Another franchise outlet at Simpang Bedok followed.
But the biggest leap? Parlaying the humble hawker offering into oh-so-hip bar food served alongside craft beer and cocktails. Witness the edgy yet chic minimalist WANTON Seng's Noodle Bar at 52 Amoy Street (tel: 6221-1336 for reservations). For this, Benson collaborated with Chef Brandon Teo, culinary director of The Establishment Group which does :pluck, Gem Bar, and Manor Zui Hong Lou.
It was a gamble. Singaporeans will gladly fork out more than S$10 for ramen or pasta, but for wanton mee? Will the right setting give our hawker dish enough glam factor? Well, WANTON opened in early July 2015, and within the first three days, they cleared two weeks worth of food. Operationally, they did encounter some hiccups and disgruntled customers but on the whole, they won raves.
They do have the plain noodles and chili sauce down pat, reverently keeping to the original recipe. The basic Nudles (S$2) are lightly springy and tasty on their own. Add the chili sauce and it's a whole new dimension. What's even better, you can help yourself to unlimited hot broth and fried pork lard. Hint: look for the pork lard in the hip branded metal containers that hang overhead.
For dinner, you can design your own bowl by pairing the plain noodles with various sides.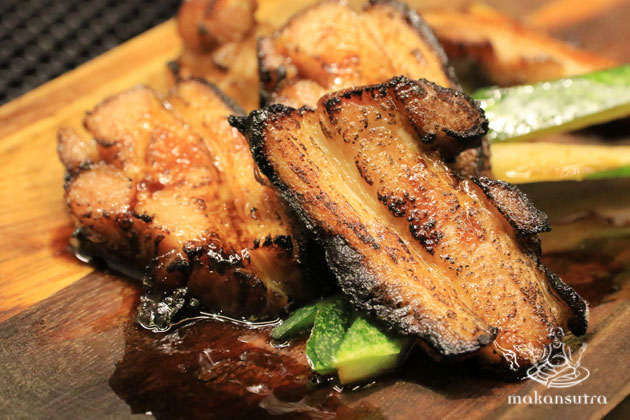 The BBQ Char Siew (S$12) is nothing like those thin dry slices of red-dyed pork that so often plague cheap wanton noodles. The meat is first sous-vide cooked for tenderness, and finished off with a blowtorch aburi-style for char. While the marinade follows the same Chinese formula – honey, maltose, five spices and more – it tastes far from the usual oven-roasted char siew we know, but it's certainly bar-food worthy.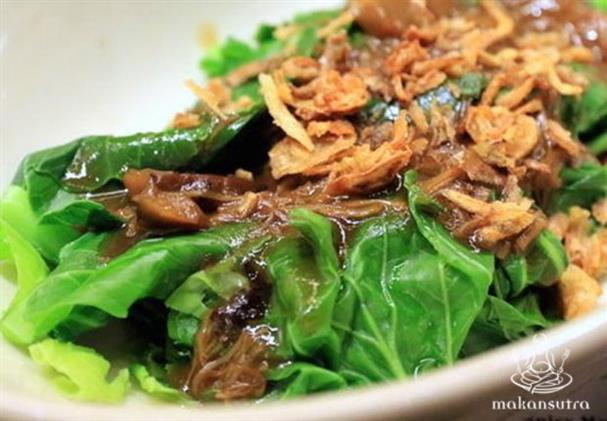 Add some greens in the form of beautifully Steamed Baby Kailan with Gangster Sauce, Braised Mushrooms and Scallops (S$10). Both the scallops and mushroom add umami highlights.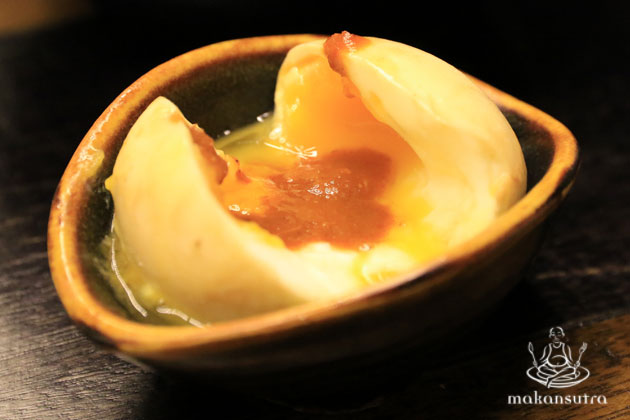 If you're a fan of onsen eggs, go for the 5-Minute Egg (S$2).
Some of the other side dishes, however, need improvement.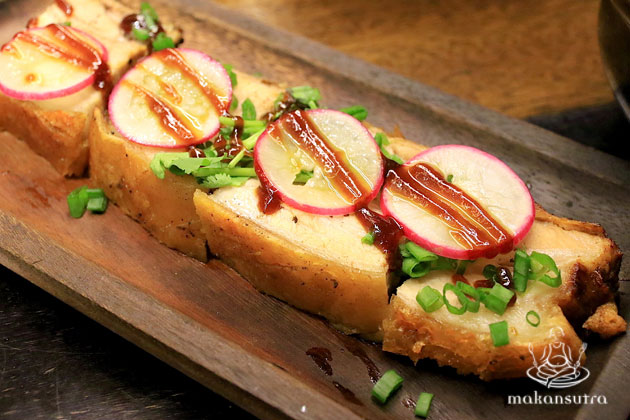 The Roasted Pork Belly (S$13) was sorely missing the crispy crackle in the skin. The chef admitted only scoring the skin, not piercing it all over. The meat came in generously big slices but the thickness made them hard to chew. They are also lacking in seasoning, so you'll find yourself scraping every bit of sauce it comes with.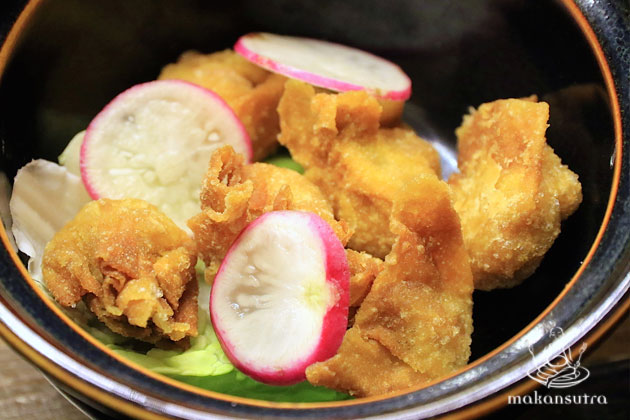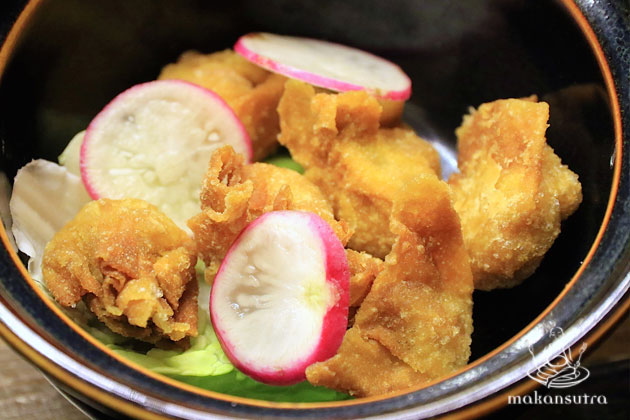 The Fried Dumplings (S$8) were fine but not spectacular. It's made from pork mince, carrot and chestnut, laced with an Oriental marinade. It was a very small portion padded up with lettuce.
Other sides include Shrimp Dumplings (S$8), Braised Trotters (S$16), and rather oddly, a Fried Spicy Whole Quail (S$14).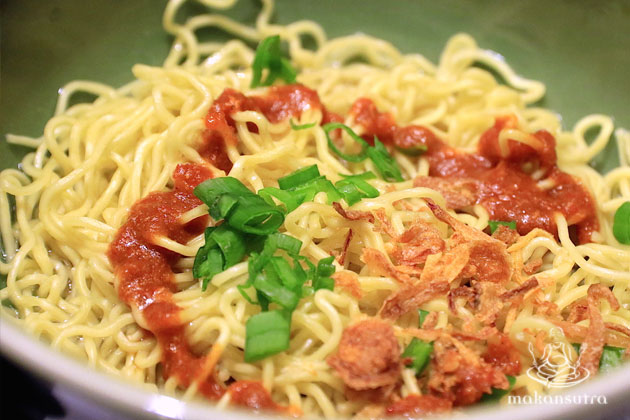 Lunch is a simple one-bowl affair. Choose between Set A – Wanton Noodles with Char Siew (small S$5.50/ medium S$6.50), Set B – Wanton Noodle with Roasted Pork Belly (S$6/S$7) and Set C – Power Wanton Noodles, Daily Special (S$9/S$10).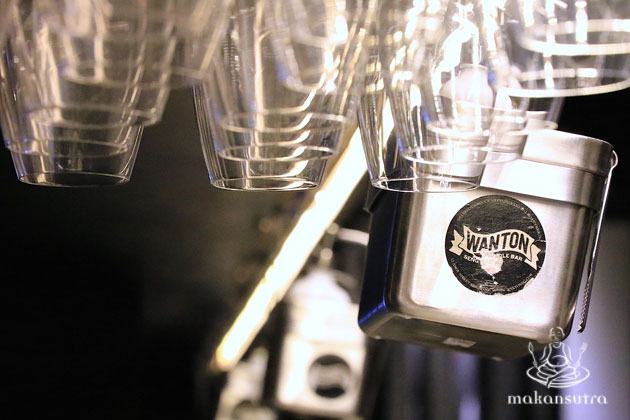 Honestly, the noodles, plain and simple as they may be, are the best feature at WANTON. If you care not for the fancy extras, head to Bedok South; the original owner is working for Benson there. We can still enjoy the noodles the old school way.