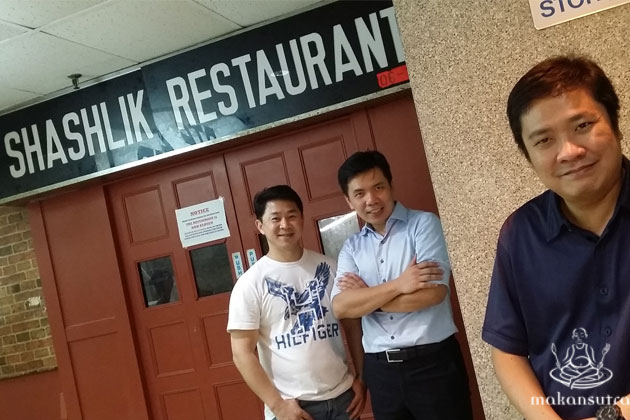 Shashlik Restaurant to re-open soon
By KF Seetoh - Wednesday, Feb 17, 2016
When Shashlik Restaurant first announced that they were closing last year, I felt a hollow inside me, like another piece of my heritage died. But thankfully, this old soldier of local culinary heritage which announced their closure last year and shuttered down in December, after more than three decades of operation, is now in the hands of new owners. Not just any, but second generation owners with the same culinary DNA. The new 'old' Shashlik is set to re-open in early March this year.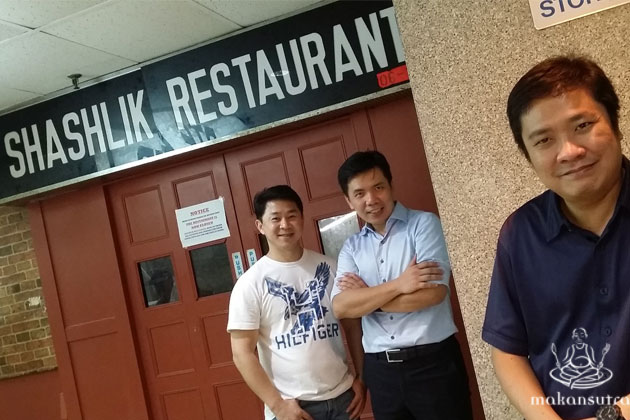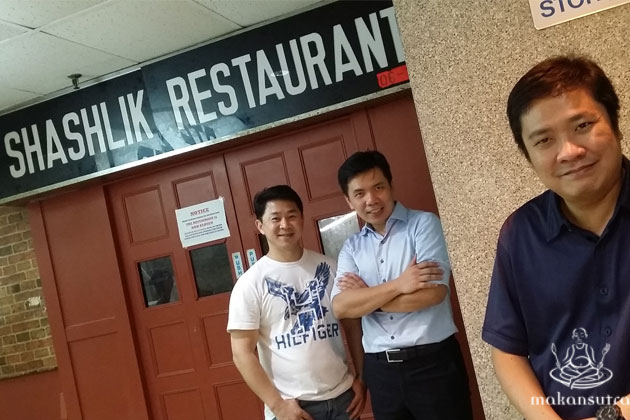 Mr Derrick Tan with his brother Alan and a partner Lee Say Yeow, are now new owners of Shashlik. Both Alan and Derrick are children of the late Mr Tan Niap Hin, the oldest of the remaining working partners of Shashlik when they considered the closure in 2013. The restaurant was owned by eight Hainanese friends and colleagues who pooled their resources to build and set up Shashlik in 1985.
Derrick, who worked as a chef in other restaurants and also helped out in the Shashlik kitchen, decided to buy over Shashlik with the support of his brother. Derrick wanted to "improve and take Shashlik into the next generation". I asked curiously and he said "I don't believe we are the highest or the lowest bidder" but added that the other seven partners and their families were sold on their bid after they personally visited and convinced each and every family member involved. "Familiarity and Hainanese brotherhood ties were the key to their decision making process", says Derrick.
Another piece of good news is that they will retain the services of eight old staff members, all of whom said they like to continue as workers. So, another slice of that heritage will remain intact. The biggest fear Derrick has is the food quality in this unique Hainanese western restaurant in Singapore. It counts among other customers like former Prime Minister of Singapore, Mr Goh Chok Tong. Shashlik had its fair share of complains about its food and service, "so while we can address new service standards, it is going to be a challenge for me to improve upon the existing and also redesign the menu", he adds. He will first look at improving the old menu before introducing new items in that genre.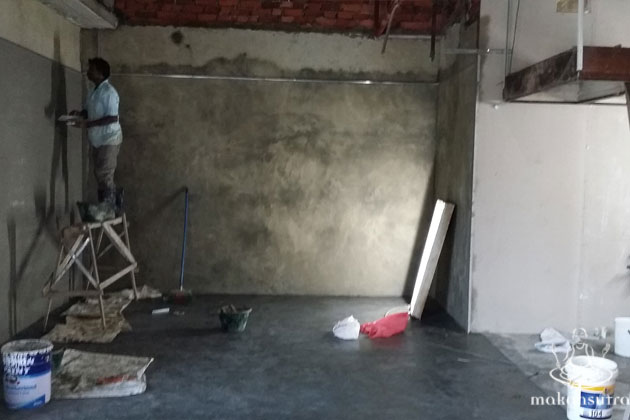 One interesting discovery during renovations, was how they stumbled upon an extra 100sft of space in the corner of the restaurant by the kitchen. It was a disused toilet that served as a forgotten storage space. Now they have some old equipment and decorations which will be restored and installed as memorabilia in the new set up. That space will be used for a new bar that will be introduced.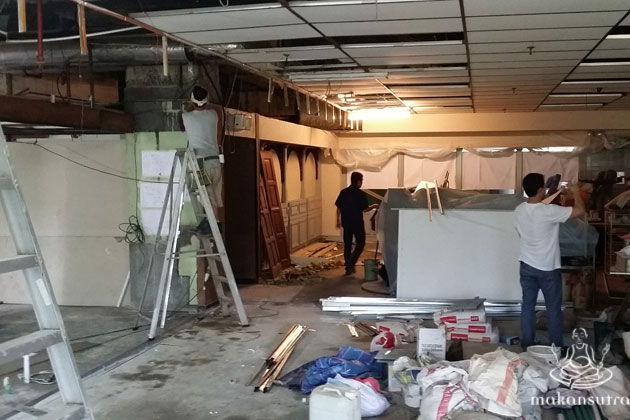 So, come early March, you can say hello again to that famous Borsch soup with the shaslik skewers and quaff a cold beer while at it.
Shashlik Restaurant
545 Orchard Road
Tel: 67326401
(Will reopen early March 2016)