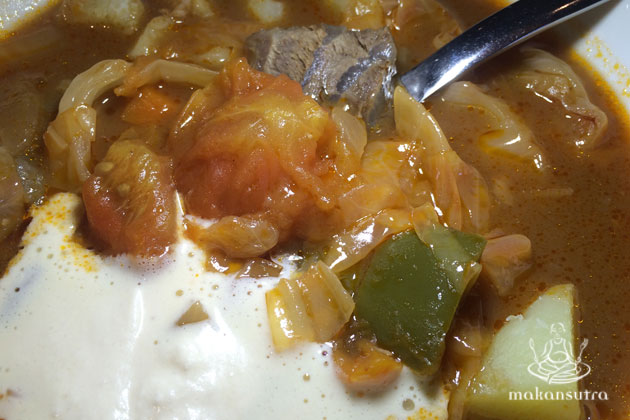 ShashlikRestaurant re-opens..What is it?
By Victoria Lim - Friday, Mar 04, 2016
When Shashlik Restaurant announced their retirement, I thought nothing about it. And when they revealed their re-opening, I was nonchalant. It wasn't very exciting as compared to the opening of a celebrity restaurant or a new cafe, simply because it did not have the formula of hanging lights, untreated walls, coffee beans from the Caribbean and social media presence – how was I supposed to know they existed beyond what's trending on my IPhone screen.
We were invited for a media tasting and another part of me opened up. It was the beginning of my new-found awareness and appreciation for made-in Singapore Russo-Hainanese cuisine. With history that dated back all the way to 1986 (and even longer before, if you considered how the original Hainanese partners came together from their various similar restaurants, like Troika), Shashlik shuttered down for good last year but a second generation and kids of one of the original founders, bought over this aging icon and decided to continue the legacy. They underwent a not so minor revamped that cost just under $300,000, and earlier this week, they are back.  New owners, Lee Say Yeow, Derrick and Alan Tan wanted to retain the heritage left by the previous nine owners as much as they could. That includes the service staff, all eight older workers were re-hired – and you can expect that signature gruff and soulless efficiency from them, which has come to be synonymous with the experience of eating at Shashlik.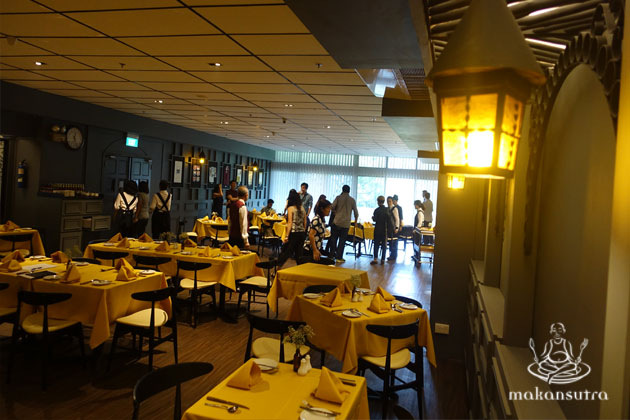 When you step into the restaurant, your eyes will follow a trail of photographs and memorabilia hung on the walls as a stark reminder of how far Shashlik has come from – a hidden-from-sight restaurant that gained popularity throughout all these years. The iconic yellow-mustard colour was spotted on all the tablecloths and napkins. I was excited – it was not normal for my generation to eat at restaurants with tablecloths and table side service. It exceeded my expectations.
Time for the food. The aroma of the dishes wafted into my nostrils, and boy, was I like a 6 year-old kid on 24 December, I couldn't wait to taste them all. They had strangely wonderful names that were hipster (like fried chicken).
We started off with the starters, the Escargots a la Bourguignonne (half a dozen for $16, a dozen for $32), snails cooked in their savoury house-made parsley, garlic butter, and popped into the oven for a roasty flavour. We mopped up even the butter sauce leftover under the shells. What I liked and fancied was their Egg Millionaire ($16), an uncomplicated dish of mashed boiled eggs and crispy bacon bits, topped with grated parmesan gratin, and served in egg shell goblets. It was a taste of my childhood but prepared in the hands of a professional – Auntie Tan Kai Buay, 78 year-old, the oldest staff in the restaurant, is in-charge of this dish.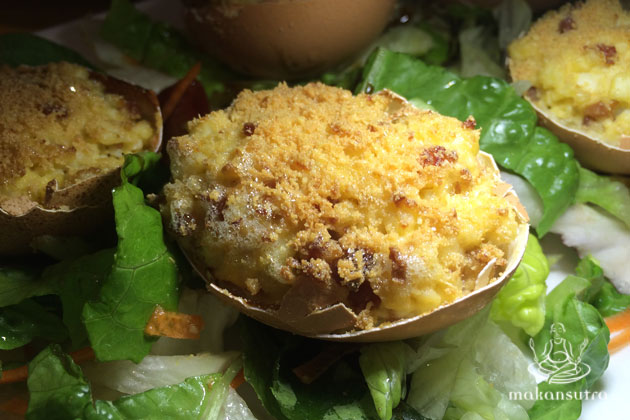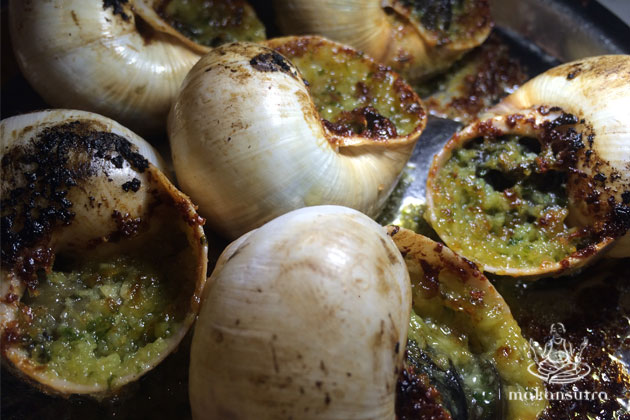 The soups however, were a far cry compared to their past selves, according to the experts (frequent customers like KF Seetoh of Makansutra). The Borshch soup ($7) was missing the beefiness that was commonly found in this traditional Russian broth.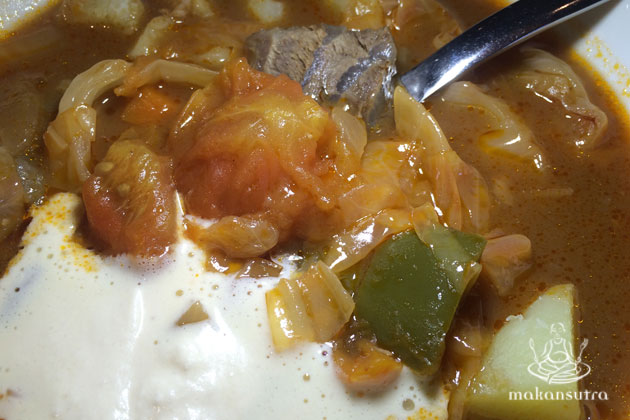 The star of the meal was definitely the Oxtail Stew ($32). Braised and slow cooked for 24 hours, the meat was oh-so tender that it slipped off the bone soft, with just a little tugging. The stew was packed with robust, hearty and rustic flavours, which came with crusty bread to soak up all that gravy. In that instance, I knew I couldn't go back to the watered down taste of oxtail stew I had at so-so places, Shashlik Restaurant has ruined this dish for me.
Like all good meals, you need to end it with desserts. Little did I know, I was in for a very sweet treat. Having done this for the umpteen time, Mr Foo Sek Chuan, pushed out a little stage for the preparation of the Cherry Jubilee ($20). He was unfazed and unamused with my I-have-not-seen-anything-like-this wide eyes and my in-your-face-I-want-to-Instagram-this phone, as he flambéed the cherries in liqueur and butter before sitting it with a blob of ice cream. Same goes for the Baked Alaska ($24), a wellington of vanilla ice-cream and sponge cake covered with meringue, and was lit up with dark rum. The arsonist in me stirred.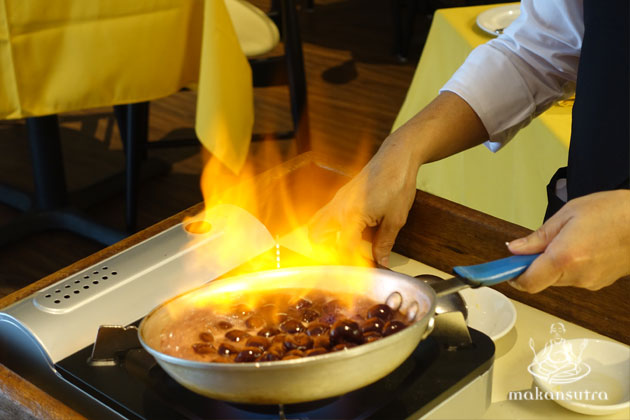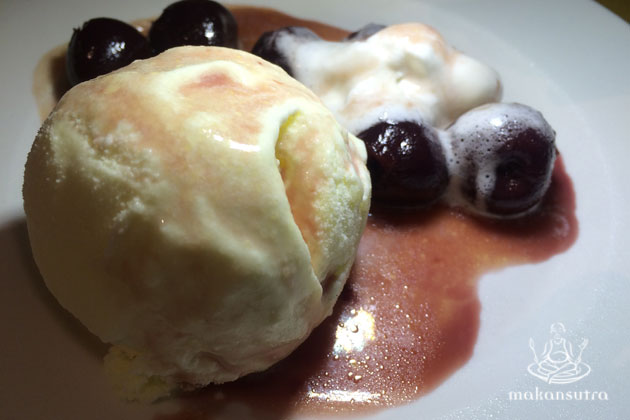 I was wowed and definitely humbled by how little I knew about the heritage food of Singapore. It is more than just Chinese, Malay, Indian and Eurasians. Shashlik tells a tale of our forefathers who did everything they can to provide a living for their family.
Shashlik Restaurant is a place that I would bring my parents and grandparents to showcase my filial piety (and greed). After all nothing says 'good girl' like a treat in a restaurant that they will love – and also you don't have to steal, borrow or beg; the prices and the menu remain as before as at now, I suppose.
Shashlik Restaurant
545 Orchard Road, #06-19, Far East Shopping Centre
Noon-2.15pm, 6-9.15pm, closed on Mondays