Shi Li Fang Gets Personal
By - Thursday, Jan 22, 2015
Steamboat – how we love our hot pots. We are so used to it being an almost celebratory communal feast that when individual hot pots were introduced some time ago, they failed to take off. But times have changed and Shi Li Fang 食立方 Hotpot at Orchard Central is giving this concept a go again.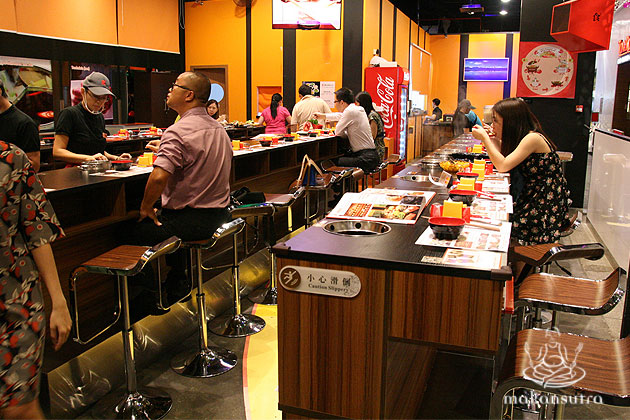 At this bright orange and black contemporary eatery, there's a long U-shaped bar with individual pots. It's cosy but not fanciful, and you can still side-by-side with a friend, bar style. It's not such a bad idea though. Pick whatever ingredients you like, without having to worry about whether your dining partners have aversions or restrictions regarding certain meats or ingredients such as mutton or beef. You don't have to squabble or compromise over which soup base to consume; you can have it your way.
Shi Li Fang also strives to serve orders within five minutes so that the office crowd will be able to enjoy a steamboat lunch under 40 minutes. You can have your own hot pot as a healthy meal without the hassle of rounding up others.
The owner is a lady from China with a wealth of F&B experience. The brand, Shi Li Fang, has 20 restaurants in Beijing alone although intriguingly, none of them has anything to do with hot pots.
However, she is well acquainted with the Hai Di Lao boss. He affirmed that the steamboat business is thriving here in Singapore. Upon further market research, Shi Li Fang's boss discovered that there was an unserved niche that lies between premium steamboat (such as Hai Di Lao's where prices are higher and more diners usually required) and the cheap buffet counter styled steamboat where the freshness of ingredients is compromised whilst consumers are often at the mercy of sweltering al fresco heat.
So she struck upon the idea of offering decent quality ingredients at attractive individual set menu prices (S$5.80 to $16.30) and a la carte choices (S$2.90 to $13.30) of meat, vegetables and seafood. There are six soup bases such as tonic chicken, fish soup, mushroom, tomato, and the ever popular spicy "mala".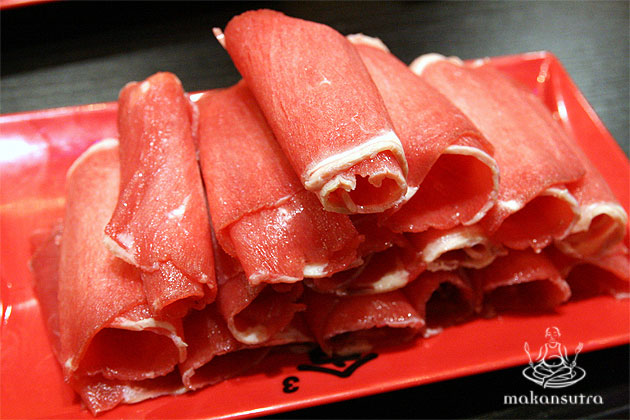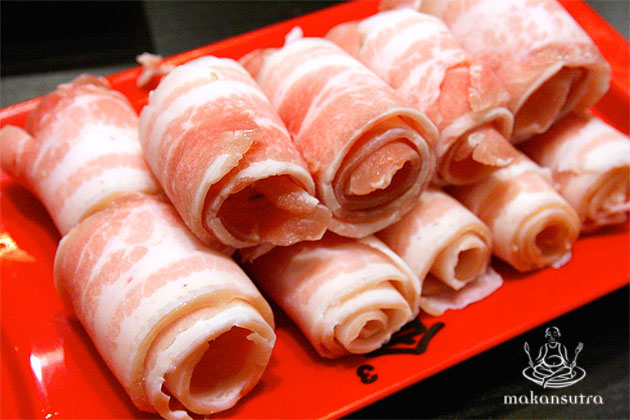 Natural and healthy seems to be the keywords. No MSG is used and nothing is deep-fried, pan-fried or stir-fried. They focus on fresh ingredients and good sauces. You can choose from 30 mix-and-match sauces and condiments, including their Shi Li Fang signature sauce made of sesame sauce, peanut butter sauce, fermented beans, chives, oyster sauce and chicken broth.
Diners also get to stretch their own noodles, and squeeze fish/seafood paste into the soup, creating whatever shapes they prefer. The service staff seem to be from mainland China, but the manager speaks English well enough.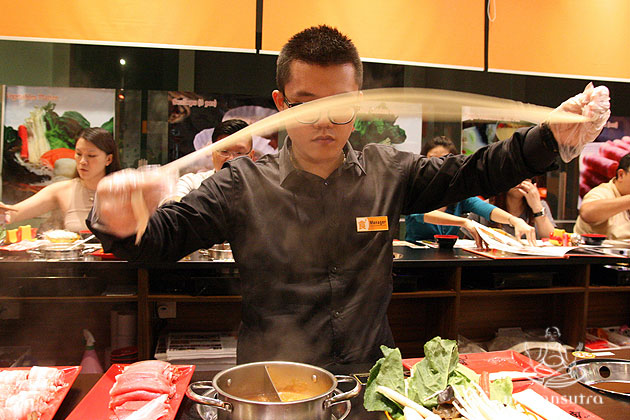 But fret not if you still want the communal feel. For families or bigger groups who do want to try the value-for-money sets, there are several tables with larger hot pots.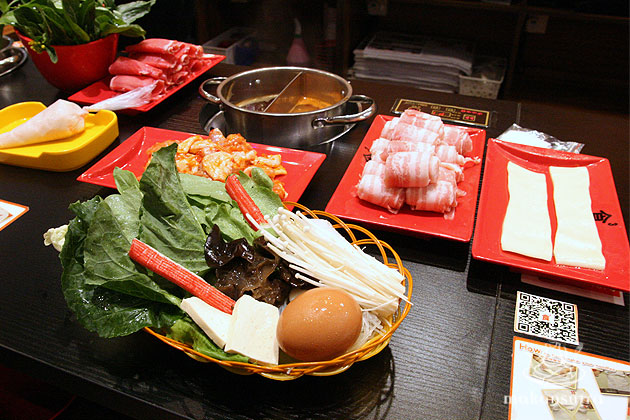 SHI LI FANG
Orchard Central, 181 Orchard Road, 07-10/11
Open 10.30am to 10pm daily