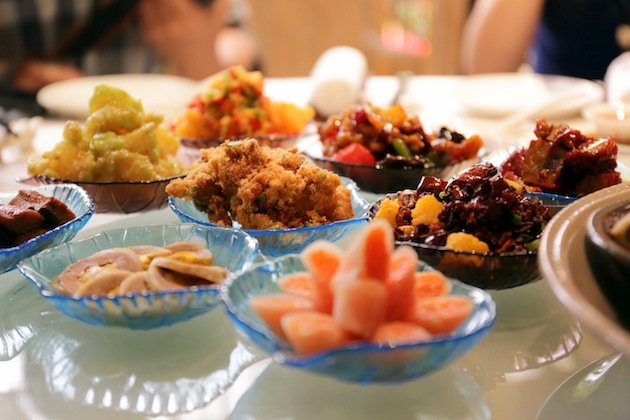 Si Chuan Tapas?
By Catherine Ling - Tuesday, Jul 02, 2013
Are you afraid of Sichuan cuisine's infamously numbing 麻 ("ma") and spicy 辣 ("la") flavours? The cuisine most frequently calls to mind dishes hellishly red, insanely spicy, oily and insensibly tongue-numbing. One large pot of mala soup or shui zhu yu (water boiled fish) could spell a sadistic torment for tastebuds.
But Sichuan cuisine has more than 30 different diverse flavours that may be less dramatic but no less interesting. After all, Chengdu, the capital of the Sichuan province, was declared a "City of Gastronomy" by UNESCO Creative Cities Network in 2010. It was the first Asian city and the fourth in the world to be awarded for its well-developed cuisine.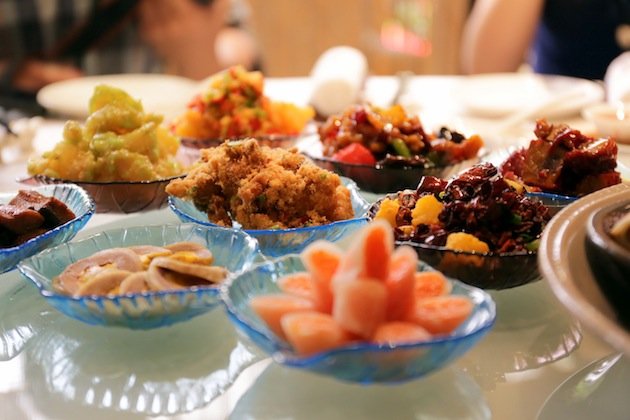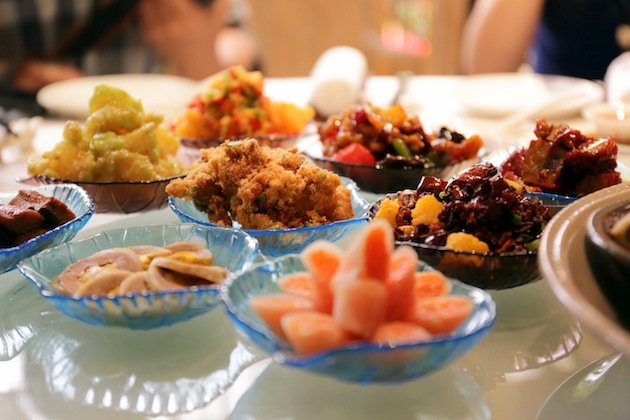 Si Chuan Dou Hua is rolling out a menu of 30 tapas-sized offerings which will feature some of these flavours – besides the 'ma la', there are ginger, garlic and chilli, salty, and sweet and sour flavour combinations. For example:
The Spinach with Ginger Sauce (姜汁菠菜) features a tangy combination of aromatic ginger with vinegar and salt. The Sliced Pork in Garlic and Chilli Sauce (蒜泥白肉) is more garlicky than spicy with a blend of ground garlic, chilli oil, soya sauce and sugar. The unusual Chilled Sliced Duck Wrapped with Egg Yolk (彩云鸭卷) showcases the savoury and salty flavour (咸鲜味) made up of salt, huatiao wine and other condiments, one of the predominant flavours in Sichuan cuisine as well. And the Chilled Sliced Radish Wrapped with Sliced Carrot (珊瑚雪卷) is a sweet and sour (糖醋味) treat, much like pickles. The blend of sugar and vinegar in this cold dish makes this labour-intensive dish a refreshing appetiser.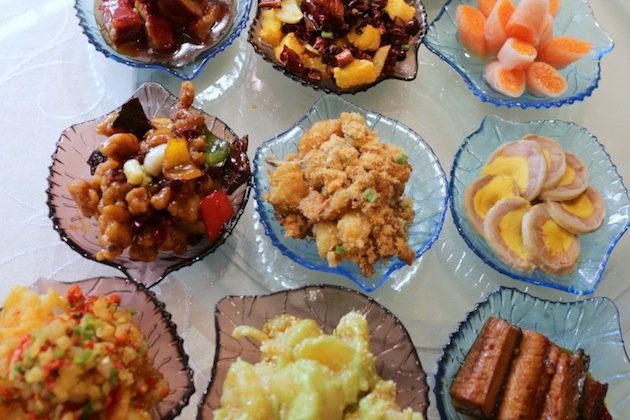 The more popular dishes at Si Chuan Dou Hua remain the spicy ones though. The restaurant tries to keep the flavours authentic, so they have servers trained to highlight the spiciness of the dishes to diners when taking orders, especially when communicating with foreigners or tourists.
There are however, guests who like Sichuan dim sum that they serve, many of which are not spicy, such as the Minced Meat Glutinous Rice Dumpling wrapped in Banana Leaf and Minced Meat Dumpling in Superior Stock. Other non-spicy dishes already on the a la carte menu include Shredded Chicken in Sesame Sauce, Minced Chicken with Fungus Soup and Stir-fried French Bean with Minced Meat.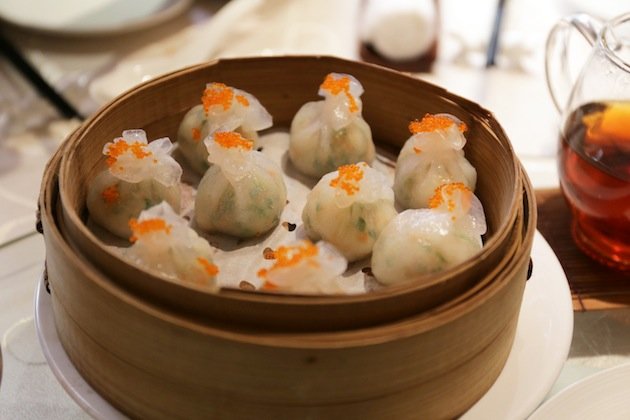 You can enjoy the tapas (choice of five Petites dishes) paired with Imperial High Tea at S$30++ per person) or as pre-meal nibbles with two glasses wine (S$55++). The selection is available from now to 31 July 2013 for lunch, dinner and high tea from 11.30am to 2.30pm, 6.30pm to 10.30pm and 2.30pm to 6.00pm respectively.
Si Chuan Dou Hua
PARKROYAL on Beach Road, 7500 Beach Road Singapore 199591, Tel: +65 6505 5722
TOP of UOB Plaza, 80 Raffles Place, #60-01, Singapore 048624, Tel: +65 6535 6006
Hours:
(Lunch) 11.30am – 2.30pm
(High Tea) 2.30pm – 6.00pm
(Dinner) 6.30pm – 10.30pm