Singapore Food Festival: More old dishes we are losing
By Melissa Zhuo - Thursday, Jul 10, 2014
This year's Singapore Food Festival will be upon us from tomorrow with and it is taking "A Walk Down Memory Lane" in the 21th installation of this yearly event. The unique flavours are going back in history with Peranakan, Eurasian, Malay and Chinese fare. But there are dishes that the older generation had grown up with but are now fast disappearing from common menus. So we are taking a groovy trip down memory lane to look at some dishes that have fallen out of our food map, with the hope of reclaiming them once more for our kitchens and restaurants.

1. Deviled Eggs
These dainty canapés were the iconic 60's Saturday party item. With so many different things you can do with the yolk, you can theme it in anyway you want. What's more, it is its own spoon. Good looks, no mess and easy to eat – what's not to love?

Reinvigorate your love for this devilishly delicious delicacy here.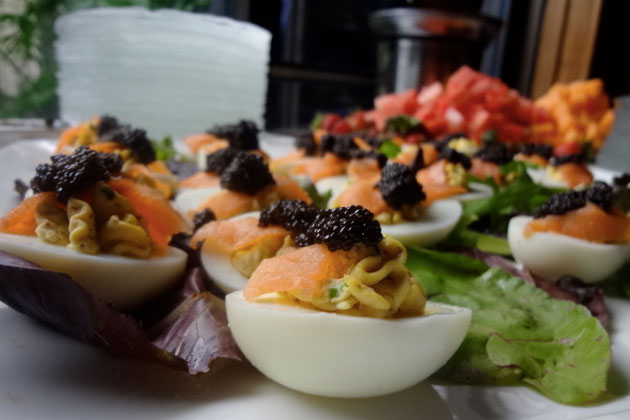 2. Shrimp Cocktail
There is something particularly dapper about holding your glass (of sauce and prawns) and dipping into it too. Everything about a shrimp cocktail is so bite sized that you would not be caught off guard with a mouthful of food by your crush.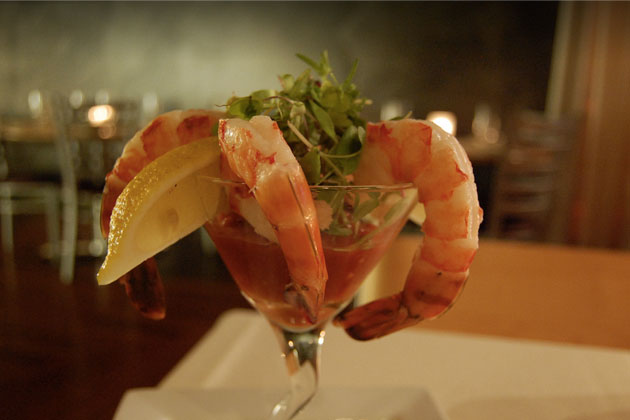 3. Stuffed Mushrooms
Where has stuffed mushrooms disappeared to from our seasonal Christmas must-have list? Like deviled eggs, the permutations for fillings are endless and these lovely carriers of flavour are vegetarian friendly, which made them once a reliable option at Christmas parties.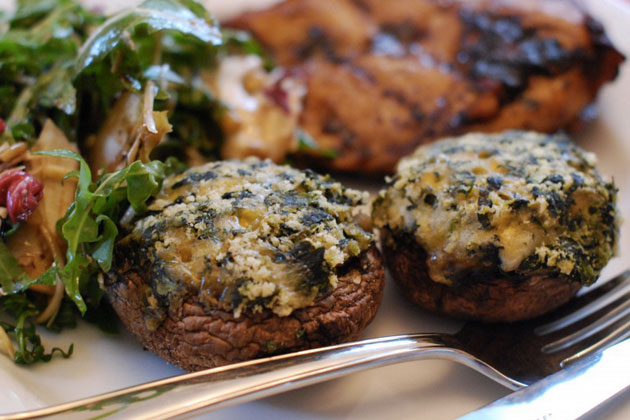 4. Mushy Peas
I am one of the weird ones who absolutely adore my peas. But I believe mushy peas have such a bad reputation because of it being over cooked or under seasoned.

For smooth and luscious deliciousness, try adding some grated Parmesan cheese (reduce the amount of salt or season later to taste) and a small slice of butter. Mushy peas actually go very well with pork chops or with the classic pan seared seafood like prawns and sea bass.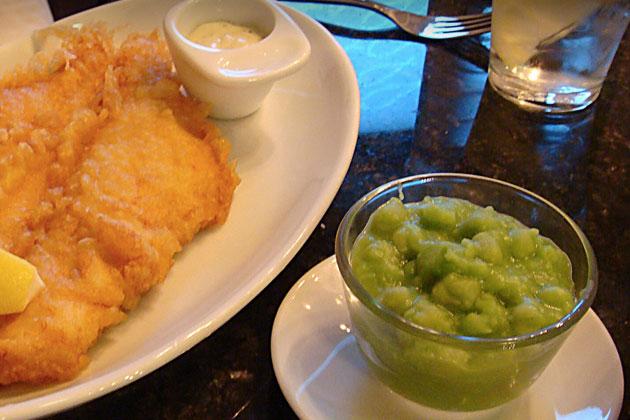 5. Cheese Fondue
Still a very recent memory (think Ladyhill Hotel in the 80s), this item was the clichéd favourite on every Valentine's Day, wedding anniversary, girlfriend/boyfriend anniversary, birthday, etc. I think diners got sick of it too quickly, and soon turned their attention other overpriced brunch curiosities.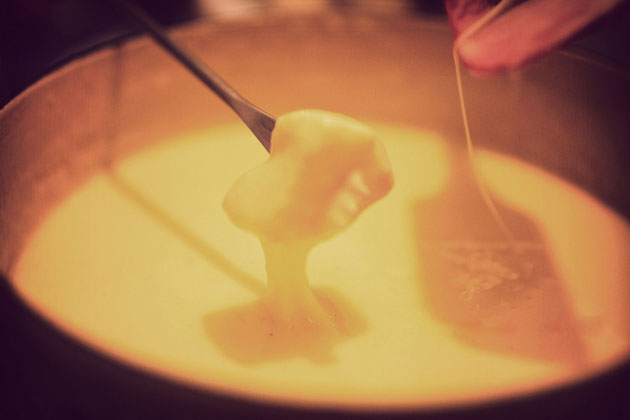 6. White Bait Omelette
Once a staple at many Teochew Porridge or Zhi Char establishments, this simple yet delicious menu item has mysteriously become elusive and gone under the radar. The Chai Po (preserved radish) omelette is favoured today. Fortunately, white bait is still readily available at most neighbourhood supermarkets and you can quite easily whip up a yummy protein packed omelette anytime.

7. Paper Wrapped Chicken
Also known by the Chinese as 纸包鸡, these greasy packets of goodness may not look like much but they sure pack an aromatic punch. Not many places offer this old favourite (Red Star, Manhill and Union Farm Restaurant still do) and it is also found at some dim sum outlets. It is one dish that requires more work with the hands to devour, and is literally finger licking good.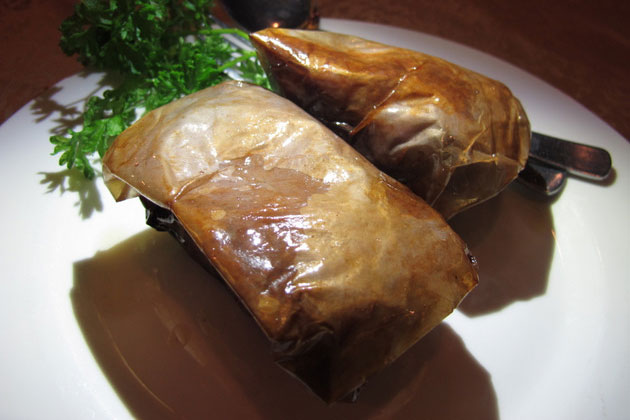 8. Baked Alaska
Fire and ice (cream)! When the fire dies down and you sink your spoon into the crusty meringue, you find to your amazement that the ice cream within has remained awesomely cold! To any child growing up in the 70s and 80s, this dessert was nothing short of a spectacle. And don't deny it, it probably still is. Old Hainanese western restaurants like Shaslik still offer this on the menu.

Celebrate Baked Alaska Day on 1 February and make yourself that fancy treat you always wanted as a kid, with some advice from domestic queen, Martha Stewart.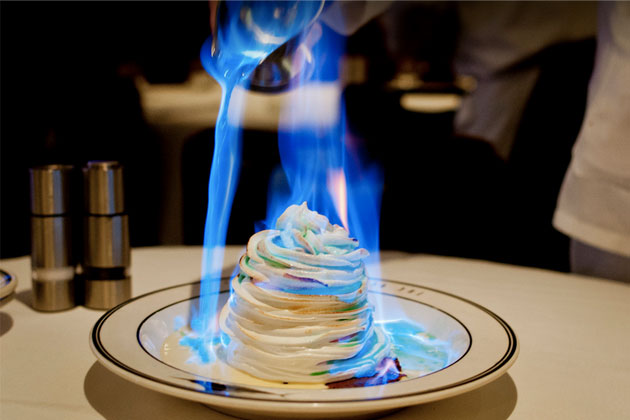 9. Crêpe Suzette
Like the Baked Alaska, the Crêpe Suzette evokes a similiar OoOoo-look-fire-on-my-dessert response. But what I missed most about this dessert was the delicate pastry that could only be made with such mastery and craft. These are not the same as pancakes, which are all fluff and sometimes dry unless completely drenched in some blueberry-rhubarb-hipster-compote jam. Not the crepe. The crepe is a gentle breeze of thin pastry compared to the overrated barbarian of a pancake.

For the love of all holy desserts, please reinstate the Crêpe Suzette.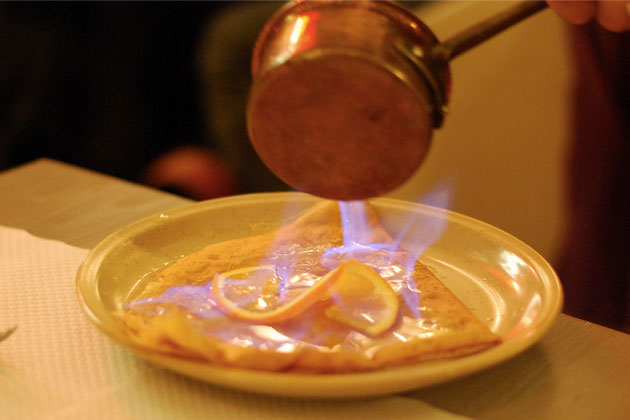 10. Brown sugar honey cake
Otherwise known as Kueh Sarang Semut, this baked sugary delight was previously sold in neighbourhood bakeries and Malay coffee shops. The distinct bouncy kueh texture paired with the aroma of burnt caramel that is anything but sublime makes this snack one of the most missed from my childhood.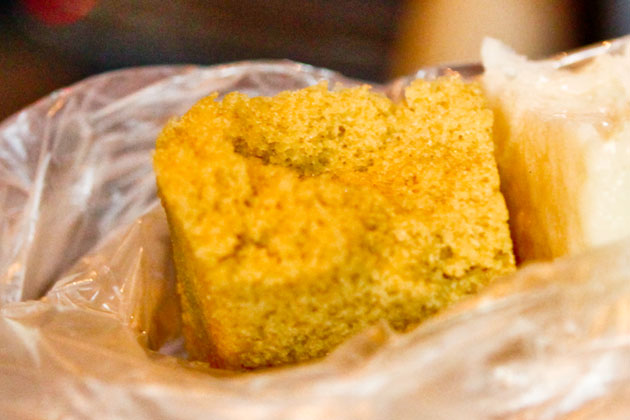 George Bernard Shaw once said that: there is no love sincerer than the love of food. Reminiscing about food we once had, is like thinking fondly of an old girlfriend or boyfriend. We wonder what would have been, if the food still smells the same, if they made our hearts skipped a beat when they appear, or if they may have formed new relationships with handsome new chefs. But beyond anything, they are a part of our olfactory memories, and change steals everything but our stories.

So what are your favourite retro dishes that you feel should not be relegated to the pages of history?