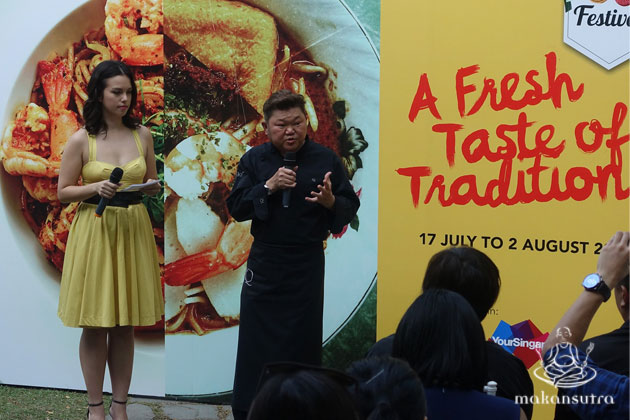 Singapore Food Festival: The Old Should Stay and the New Must Come
By KF Seetoh - Tuesday, Jun 30, 2015
When asked, the retort was that "Mod Sing" is one way of the future of Singapore's heritage culinary fare and Ms Ranita Sundramoorthy (Director, Attractions, Dining, and Retail at the Singapore Tourism Board) added that it's one way to "facilitate a new generation of heritage and street food chefs seeking to reinvent and evolve their food culture". I do agree with that one- but with limitations.
This year's Singapore Food Festival (SFF2015), themed "A Fresh Taste of Tradition" seeks to seed this new energy brewing in our delicious shores while showcasing iconic local favourites. 13 gastronomic events created for the event will be held at various locales around the island from 17th- 2nd August.
Singapore's heritage and street food culture which is a big tourism draw and acknowledged by the STB, is one that was built on sheer ingenuity and even desperation at times. Stories of how many of our local iconic dishes were created out of economic necessity back in the uncertain days, makes our food culture a very appealing phenomena. But what is tomorrow's flavours that will colour our island, maybe a different story. The stories need to evolve, I agree, but to what and where, I am not sure. The world of travellers and tourist that descend here cannot get enough of local fare, ranging from pepper crabs, nasi lemak to bak kut teh. Not a lot of the newer generation are defenders of this old and favourite tradition- they are creating new stuff based on old flavours while the heritage food culture is slowly fading. Thankfully, the 107 hawkers centres are dutifully defending this old food heritage of Singapore, but that does not seem sustainable (notice the amount of muffin and pizza hawkers stalls popping up and the lack of proper Singapore food school).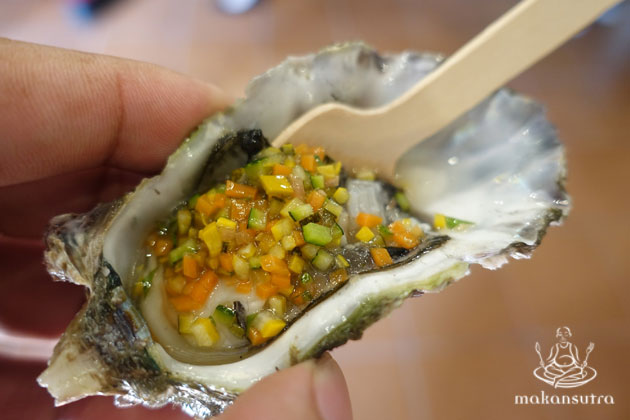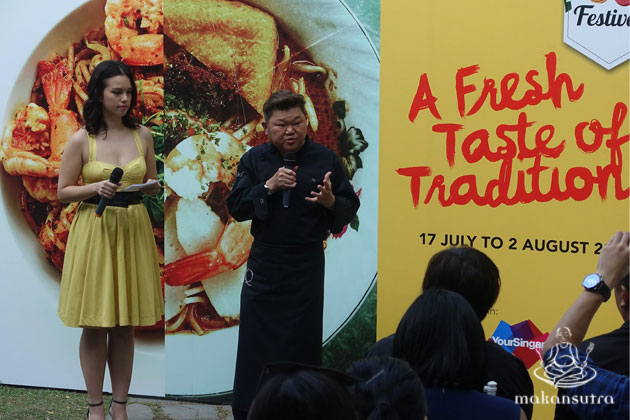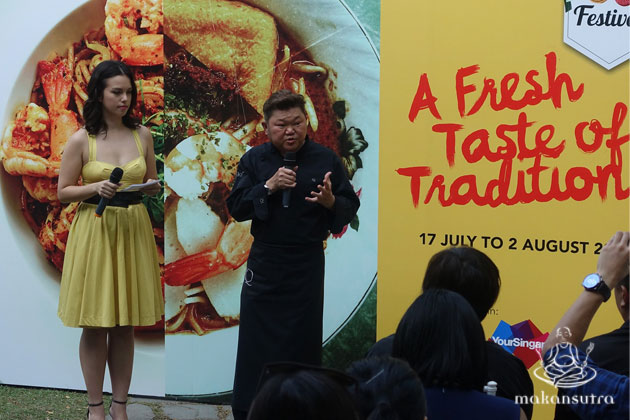 Back to the SFF2015…the anchor event is Streat, a smorgasbord of new and old plus lost dishes helmed by celebrity chef Justin Quek (Sky on 57). Working in tandem with other top chefs and restaurants- it will feature fancier "mod-sing" fare like Pacific Oyster with tangy Ginger Flower Dressing and even Gula Melaka Crème Brulee. There's even mod and old Nonya fare like a Suckling Pig and Salted Vegetable relish sandwich plus the good old and rare Nasi Kerabu (in our shores), offered up by Chef Damian D' Silva of Immigrants Gastrobar.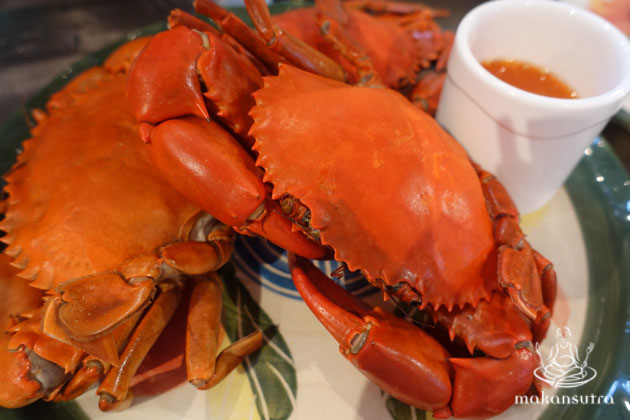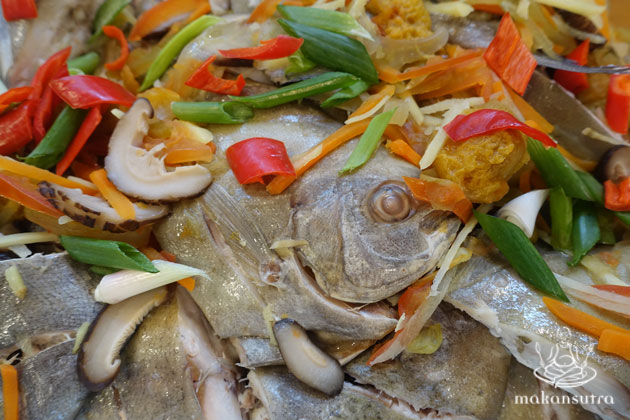 There's also a "Wok Down Memory Lane at Ellenborough Market", once a hawker centre known for classic Teochew fare that seeded names like Ah Orh and the defunct Hai Sing Ah Bolling, which will offer up famous Teochew fare like cold crabs and steamed Pomfret. The Chinatown Food Street folks are creating (or recreating) 10 new style local flavours like chicken rice sushi, kim chi and duck pieti, pulot hitam crème brulee, dumplings in bak kut teh consommé, charred chicken and beef satay wrap etc… in collaboration with Chef Jimmy Chok and his team. An event favourite- Violet Oon's Living Culinary Treasures cooking workshops will be up for bookings too.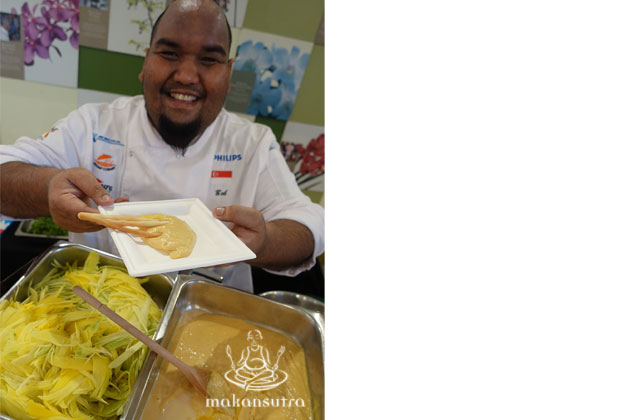 It sounds like fun this year, but I quietly wish there was a segment to celebrate the breed of hot new young chefs that defend traditions. The Gen Ys that cook and preserved what their mothers or grandmas whipped up and made them happy with as a child. It would encourage a new army of young cooks to continue in that legacy. And ironically, there's a social media event "What is your Family's Signature Dish"- where netizens are asked to share their family favourite recipes, dishes and stories. See all the details here www.singaporefoodfestival.com