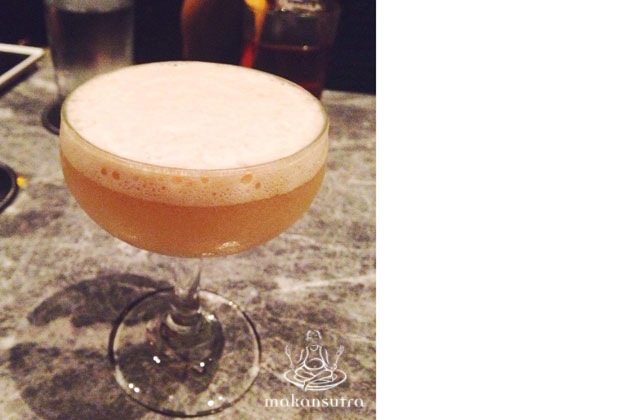 Singapore Sling: It's Time We Moved On
By Adeline Ang - Friday, Feb 27, 2015
If the old doesn't go, the new won't come, is the adage each Chinese New Year. And when you are about to nurse that next shot of tequila or Bacardi coke at your weekend party, think- what is your national poison and what's so Singaporean about the Singapore Sling? Isn't it time we conceived a new national tipple? Whilst the scarlet concoction may be familiar to the tourists, less than perhaps 30% of the locals would have probably tasted Singapore Sling, Singapore's supposedly iconic drink. This uniquely Singaporen cocktail is a mixture of gin, grenadine, cherry brandy, cointreau, benedictine, angostura bitters and pineapple juice. But if this drink is so iconic, why are Singaporeans shying away from it?  Maybe it's the Singaporean thing to be ashamed of anything that has the word "Singapore" in it but it's about time we embark on the search our next signature cocktail. No offence though, Sling.
Despite its status, you'd be surprised at how little we know about the Singapore Sling. Tracing its origins to the early 1900s, the cocktail is invented by Mr Ngiam Tong Boon, a bartender of at Long Bar located in Raffles Hotel. Upon an officer's request for a concoction to win the heart of a lady he fancied, the Singapore Sling was born (romance was probably the last thing on your mind when you think about the iconic cocktail today). Interestingly, the name "Sling" was derived from the Hainanese pronunciation of "commander" (Si Ling), which is probably how the bartender referred to the officer. Mr. Chow Hoo Siong, who fine tuned the cocktail's recipe in 1985, then standardized the concoction of the Singapore Sling. But as time wore on, we may be well aware that the Singapore Sling may not be as symbolic as it was meant to be. What's so Singaporean about it, which beckons the next question- what should the next Singapore's iconic cocktail be?
If we don't come up with a concoction soon, someone else in another country will. Bac Nguyen and Dylan Fallon, founders of Ninja City, an Asian-inspired restaurant situated in Cleveland, have recently invented the Singapore Redux. With ingredients that include gin, Thai chili syrup, pineapple juice, cherry juice and maraschino cherry, this sweet and spicy drink seems to be a hit amongst patrons (sounds like a chilli crab out at a happy hour party). Described as having similar tastes to our Singapore Sling (probably due to the use of pineapple and cherry juices), the Singapore Redux appears to be simply spicier and better tasting version of the Singapore Sling.
But before you get offended at the creation of a supposedly Singapore cocktail by some ABC (American Born Chinese), be comforted by how our local bartenders have, before the creation of the Singapore Redux, taken steps to create Singapore's next signature cocktail. Known to perhaps mostly the people in the alcohol industry, the Bacardi Singapore Cocktail competition was held in 2012 in search for Singapore's next signature cocktail. Three of Singapore's finest bartenders from Tippling Club, Jigger & Pony and Masion Ikkoku were paired with famous personalities before vying for the title of the Bacardi Singapore Cocktail. After rounds of sampling and voting, the Kampong Sour created by mixologist Ethan Leslie Leong of Maison Ikkou and Jon Yongfook, emerged the winner. Despite its minimalistic ingredients that include calamansi and lime, this rum-based Singapore cocktail packs a pretty refreshing punch. Besides using ingredients that locals are familiar with, this light and refreshing cocktail will have you think about those times you tried killing the heat with a big cup of lime juice whilst chomping away at Chomp Chomp. The well-balanced drink also packs a pleasant surprise where the three flavours calamansi, lime and rum are distinctly layered within the cocktail.
If you're looking for something that is even more Singapore-ish, Maison Ikkou also offers the Torch Of Singapore. Contrary to its name, this cocktail has nothing to do with flames. With local ingredients that include the torch ginger (a common ingredient of rojak), black seedless grapes and lemon, this Rojak inspired rum-based Daiquiri will definitely remind you of what's uniquely Singapore. When asked for his opinion, Mr. Ryan Hon, Bar Manager of Maison Ikkoku, answered, "The use of common local ingredients, in this case, ginger torch flower and lemon, is what is important when it comes to creating a Singapore cocktail." This cocktail may be similar to the Singapore Sling in terms of its pinkish hue but its Rojak fragrance infused with its sweet and sour taste will have you switch your allegiance in no time.
Maison Ikkou
20 Kandahar St 
Tel: 6294 0078
E: info@maison-ikkou.net
Opening Hours: Monday-Thursday & Sunday 4pm-1am; Friday, Saturday & Eve of PH: 4pm-2am
Over at Bar Stories, bartender Alan Teoh thought the Sling to be "too sweet" for his liking. When asked to concoct what he thinks should be Singapore's next signature cocktail, the bartender of the bespoke bar proceeded to the task immediately. Also a rum-based cocktail, Mr. Teoh's concoction, unlike the Kampong Sour and the Torch of Singapore, omits the use of lemon and lime. Instead, a relatively wider variety of ingredients such as pineapple, mango, all spice liqueur, malibu, cointreau, sugar syrup and egg white were used. The presentation of the cocktail was to say the least, surprising. Presented in a tiki mug instead of the usual tall or martini glass, the cocktail was then topped with burning rosemary leaves that accentuated the fragrance of the drink. "If it is a Singapore cocktail, it should taste sweet, sour and tangy at the same time."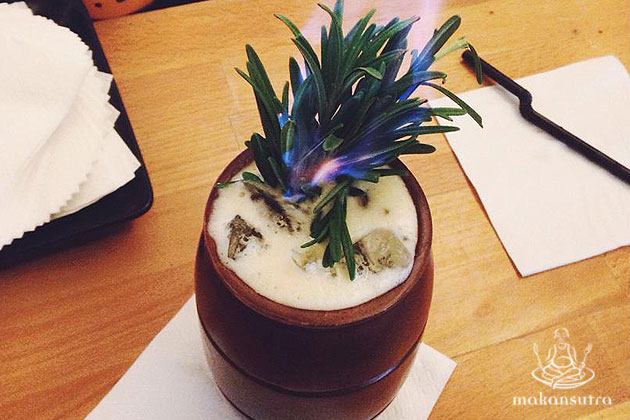 Although this cocktail has a slightly sweeter edge, I must say the tanginess of this refreshing drink would make this my personal favorite. The unique pineapple-like presentation of this cocktail that gave it its added advantage was, according to Mr. Teoh, unplanned.
Bar Stories
55/57A Haji Lane
Tel: 6298 0838
Opening Hours: Sunday-Thursday 3pm-1am, Friday & Saturday 3pm-2am
Just when you think the definition of the Singapore cocktail lies in the use of local ingredients, bartender Mr. Edwin Poh at Ah Sam Cold Drinks Stall (60 Boat Quay), provides an alternative insight. Named The Little Red Dot, this floral gin based cocktail that was concocted for the National Cocktail Competition 2013 spots the familiar pinkish hue and is topped with an inverted lime and raspberry. When inquired about the use of ingredients, Mr. Poh replies, "Since Singapore is known as a floral city, the Singapore cocktail should be, in my definition, a floral based drink." The use of common bar ingredients such as raspberry, lime and floral gin is explained by how the "Singapore drink must be able to be done everywhere" rationale. According to the bartender, locally inspired drinks such as the Laksa cocktail requires accquired taste and may not be as popular as its quirky name suggests.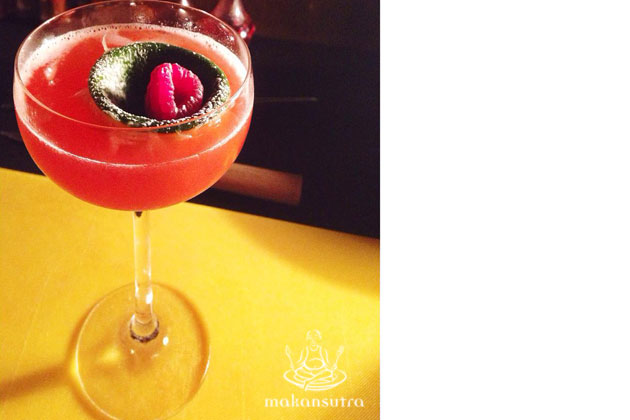 Ah Sam Cold Drink Stall
60A Boat Quay (2nd floor)
Tel: 6535 0838
Opening Hours: Monday-Thursday 6pm-12am, Friday & Saturday 6pm-3am
Unlike its counterparts, I had to battle against the thumping background music to place my order at 28 HongKong Street. After a sip of the Tropic Thunder, you'd know that this cocktail isn't as simple as it looks. Coated with a layer of homemade chili padi foam, this cocktail concocted by reknown bartender Mr. Peter Chuain 2013 will have you remember that time you accidentally dropped your fishball in the plate of chili padi soya sauce and ate it anyway. This refreshing cocktail that contains also mango juice and lemon is, in my personal opinion, more deserving of the titlte of the Singapore Cocktail than Hard To Port, another one of 28 HongKong Street's concotion. With dry whiskey, lemon, all spice liqueur and homemade beer syrup, this malty cocktail is to supposedly, remind us how far we've become.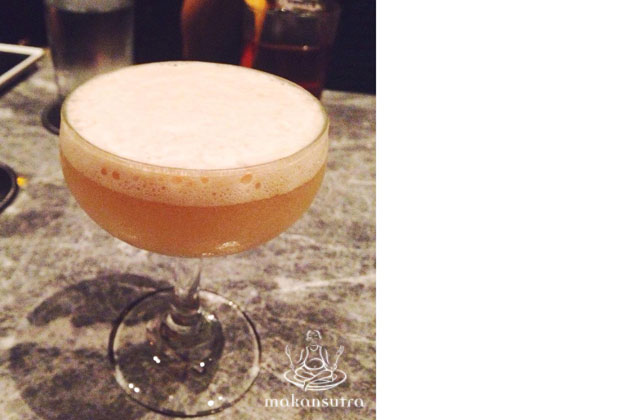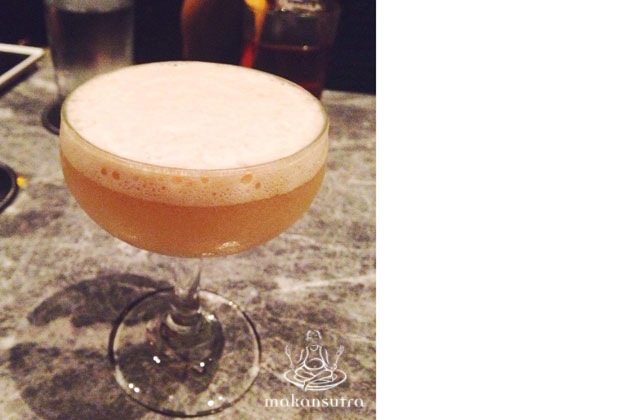 28 HongKong Street
28 Hong Kong Street
Tel: 6533 2001
Opening Hours: Monday-Thursday 5.30pm-1am, Friday & Sunday 5.30pm-3am
With an increasing number of funky Singapore inspired cocktails such as the BakKwa and Chicken Rice cocktails entering the bar scene, the Sling may soon be very well replaced. Despite its almost hundred year history, the minimum symbolism embedded in the Sling just isn't enough. So hopefully, perhaps after another sponsored competition or two, a cocktail that the locals can actually relate to will eventually take the place of the Sling.