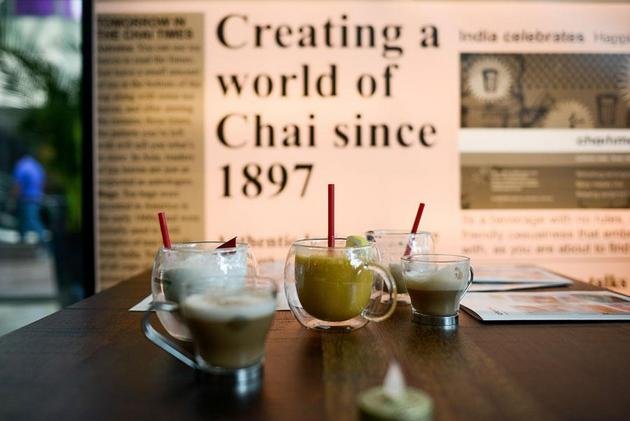 Singapore's Chai Revolution
By Tris Marlis - Monday, Jan 07, 2013
In India, each family has their own recipe and method to prepare Masala Chai. This flavoured tea starts with strong black tea such as Assam, milk, sugar and then well, add in the masala. The term 'masala' means a mixture of spices and the variation of that is endless. In different regions of India, spices like cardamom, cumin, fennel and saffron are utilised differently.

You may go to Little India to stock up your rack of spices, or you can head down to Chaitime at Tanjong Pagar for a little taste of chai. Chaitime is part of Sapat International, an Indian tea-producing company that is founded in 1897. "Chaitime is Singapore's first authentic chai café. The drive behind it is to bring old beverage back to life. Tea is older than coffee and good authentic chai is not available in Singapore," says Jerry Singh, owner and global franchiser of Chaitime. The tea is processed using the Crush, Tear and Curl method and brewed with espresso machine.

As old as the history sounds, this café has a rather modern setting at AXA Tower. The range of masala chai available here includes Gujarat spicy masala chai with cardamom, ginger and cinnamon, Maharasthra lemongrass chai and Punjabi Dhaba chai. Single-origin teas are available in pots or take away tins, so you can have your experiment at home. Other than that, they also offer signature iced blended drinks, such as mango madness, rose or chocolate-y. All starting from $5.80 per cup and $13.90 for a 50g tin. Bubble tea, Japanese green tea and now Indian Masala Chai, Singapore's tea culture is ever growing. We are starting to get a little tea-psy.

Chaitime is located at AXA Tower, 8 Shenton Way, B1-02. Hours: 8.00am to 6.00pm (weekdays), closed on weekends. For more information, call 6423 1155.