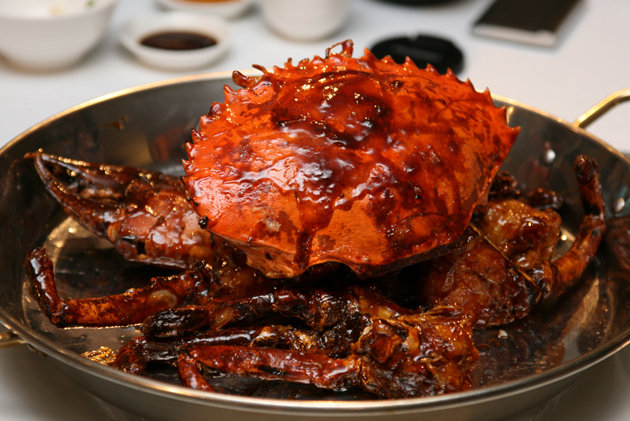 Singapore's latest food sensation – Kopi Crab
By Catherine Ling - Monday, Nov 19, 2012
Kopi Crab. Get used to saying that, because this dish is already causing a stir in the local seafood arena. Chef Yong Bing Ngen rolled out this innovative signature at his new seafood eatery Majestic Bay Restaurant just below the Flower Dome at Gardens by the Bay.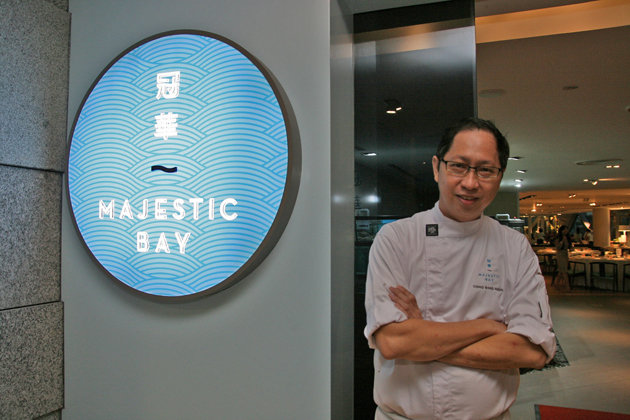 If you did a double take, you're not the only one. Coffee has never been paired with seafood before, and for good reason. It is not naturally complementary. But Chef Yong really wanted to do something unusual. He was sitting in a coffeeshop, sipping his morning coffee, and observing cze cha signboards all showing the same thing – chili crab, black pepper crab. How could he do it differently? The answer was right under his nose. Coffee.
It took Chef Yong about two to three months to perfect the dish, with more than a few crabs becoming failed guinea pigs (although coffee sauce has been commonly done with pork ribs). But he's finally hit upon something that works – frying the crab in butter with a blend of three types of coffee beans, and apple jam for some sweetness to balance any bitterness from the coffee. He flambés the crab in coffee liqueur in front of the diners, and it becomes a sight-sound-aroma sensation. The coffee-tinged scent of the caramelisation often induces other diners to turn their heads and order the same dish. A clever distraction trick.
Majestic Bay isn't about quirky new dishes though. If anything, most of the seafood staples (yes, chili crab and black pepper crab included) are available on the menu. There are the de rigueur live fish tanks at the entrance of the restaurant, all neatly labelled with identifying labels (it's for the curious tourists that throng the Gardens).
"You cannot run away from crowd favourites," says Chef Yong. "If you offer dim sum, you definitely must have har gau, siew mai and char siew bao. You have to tailor your menu to the audience's wide-ranging tastes. But you also must also have your own style and innovation." Hence his standout items like the Bay signature Kopi sauce crab, and a Macau-inspired seafood baked rice given an Asian spiced twist.
The more casual and communal seafood restaurant is also a slight departure from his earlier fine-dining modern Chinese establishments Jing and Majestic Restaurant, where dishes are plated for the individual.
"I have always wanted to open a seafood restaurant," says Chef Yong. "I love seafood and the communal style of dining, where people gather around a big table and tuck into the same dish."
He had earlier wanted to set up a seafood restaurant at One Fullerton when they first approached him. But they already had Palm Beach Seafood there, so he created Jing. It would be a few more years before he would be able to fulfil his seafood restaurant dream.
"When the opportunity for Gardens by the Bay came along, it was perfect. It's near the sea, and people are bound to enjoy seafood in a garden setting," says Chef Yong. The restaurant has only been open for a month, and already sees a mix of families and business diners, especially in the evenings. It looks like Singapore still has room yet for another Chinese seafood restaurant.