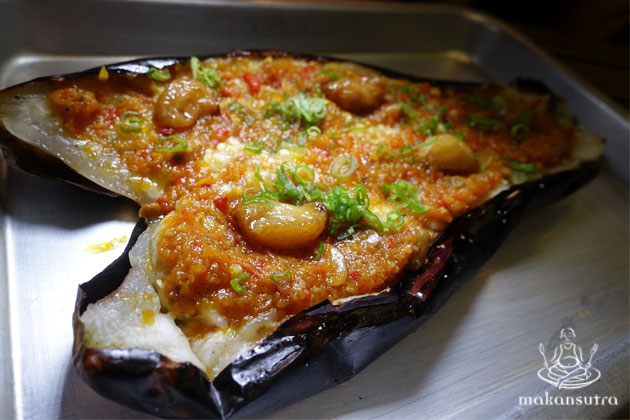 Skewer Bar: Getting Skewered In Geylang
By KF Seetoh - Friday, Jan 13, 2017
There are 9 types of craft beers and ciders here, with garden furniture seats by the pathway, jazz music inside at the cozy air-conditioned seating area and the kushiyaki grill-stoves are specially hand carried here from a grill maker specialist from Guangzhou. All the servers and staff wears their hipster all-black tee while at work. Sounds like some cool bbq skewer café set up in the midst of town or at the Holland Village area. But then, if you took a few steps back, you realise it's in the heart of the very red and naughty Geylang…smack in the midst of an "uncle and PRC mei-mei" coffeeshop, and it's not yet another ubiquitious Northern Chinese style bbq stall in the area.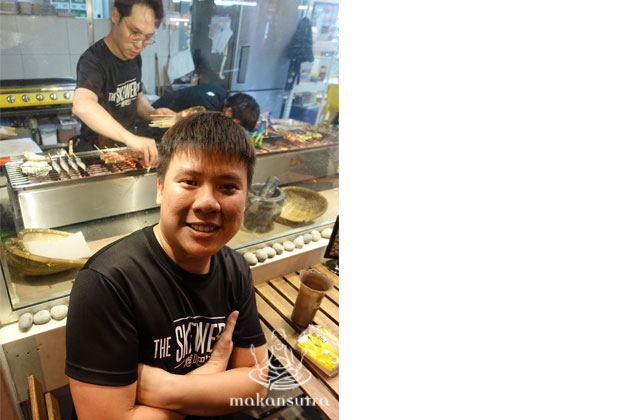 This feels like the start of the gentrification of Geylang…the millennials are moving in- perhaps. "We have to be realistic, the rents elsewhere are ridiculous these days", partner-owner Daniel Cheong tells me. Together with 4 other millennials, they sunk over $100,000 into this little hip eatery in Geylang in April last year. This charming little spot is helmed by Chef Vincent Low and Tan Jun Ann are both old schoolmate at Shatec (Singapore Hotel and Tourism Education Cte) and done gigs at various top hotels and even Kuriya Japanese restaurant. The one thing I noticed about better skewer joints like this is they still hand pierce each ingredient on the stick. "Our target, to cover the 6 people on the job and operation costs, is 1500 sticks a day. We will get there soon, hopefully." Chef Vincent tells me, adding that new items will be included in the menu this week. I noticed the griller they use, not a wood fired one due to stiff regulations, but a tempered glass and water base griller from Guangzhou. It keeps the skewers moist and roasty at the same time.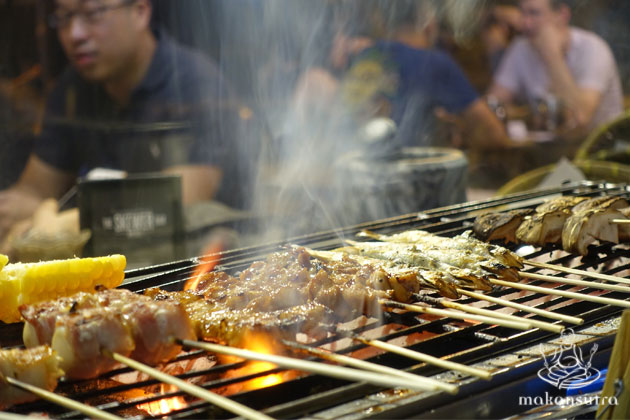 The standard skewers like chicken, pork, gizzards, liver and shrimps etc , all come with carefully controlled doneness- moist inside and dusted with a moreish seasoning and own made yakitori sauce. You can see the chicken wing middles sizzling nicely over the grill and it came slip-off-the-bone soft and juicy, yet roasty. I also liked the bacon wrapped tomato- the piquant umami with the sinful bacon called for a gulp of the Japanese craft beer to complete the sin.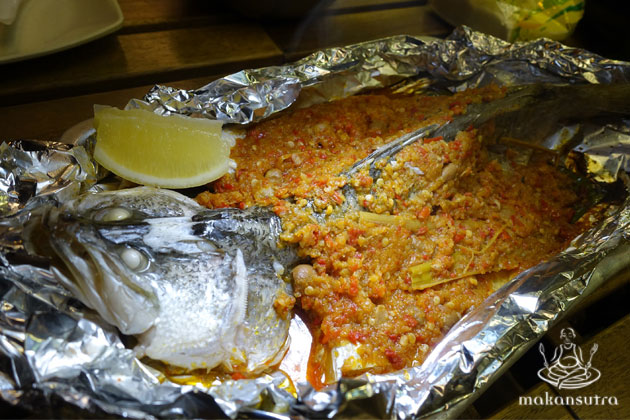 On average, their meat skewers cost about $1.40 and under $2 and they have value-for-money and "upsell" items like bbq seabass ($22) with sambal and Japanese Squid ($6.50). For speed, they first use the combi-oven to bake the fish before finishing it on the grill- it came very juicy and soft and the sambal is the "bold palate spiciness type"- which I like, "but I think I have to come up with a choice of a gentler sambal for the younger customers" Vincent adds. Also on your hit list should be their pork meatballs- you can tell they own-made this as there is a roughness, firmness and rich flavour in them.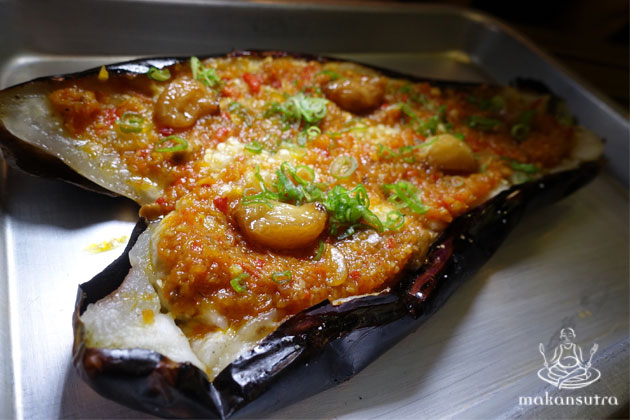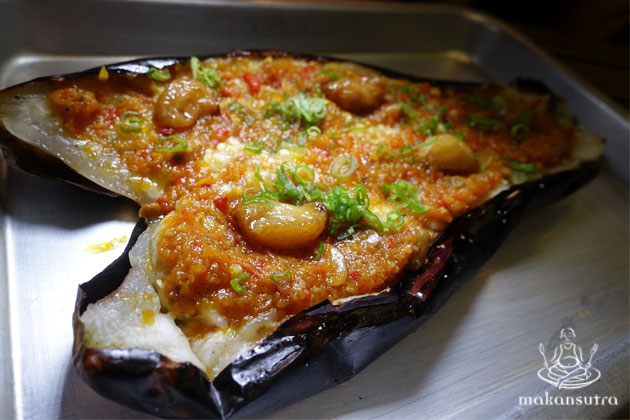 One of the items I will be back for is the "vegetarian bbq stingray". Chef Jun Ann roasted a whole eggplant and grilled it in its own flavour and till soft and almost mushy inside, before he splits it and slathers a sambal over. You just peel the soft spicy goodness and tear in.
That character of Geylang, I think will remain. But it'll be much more livelier if a new breed of hipster café and stalls begin to dot this area.
Skewer Bar
10, Lorong 27 Geylang
6.30pm-1.30pm (till 2.30am of Friday, Saturday and Sunday)
Closed alternate Mondays.