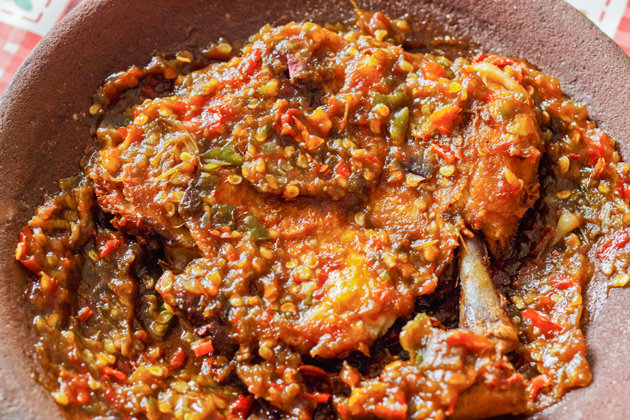 Smashing Good Chicken
By Marchellinus Hanjaya - Thursday, Feb 27, 2014
This, aside from nasi padang, is believed to be one of the new favourite Indonesian dishes that Singaporeans have fallen for in recent years. Ayam Penyet is literally smashed chicken. Many here are already familiar with this humble, easy to like, savoury fried chicken topped with Indonesian style sambal belacan. There are many top names associated with this dish of "smashed chicken" with sambal, and one popular one is Ayam Penyet Ria Ibu Ruth in Lucky Plaza. They don't just cater to fellows from Indonesia, but their food appeals to many local and regional palates too.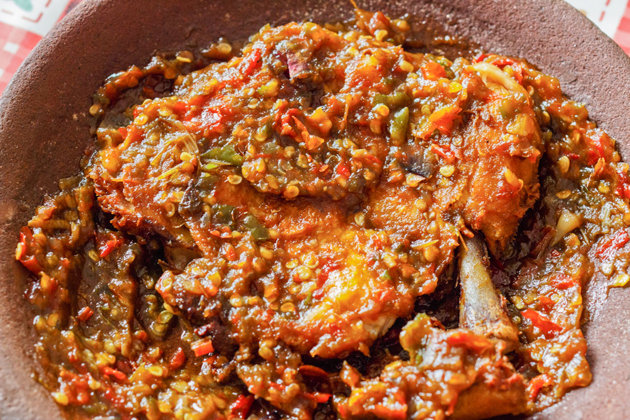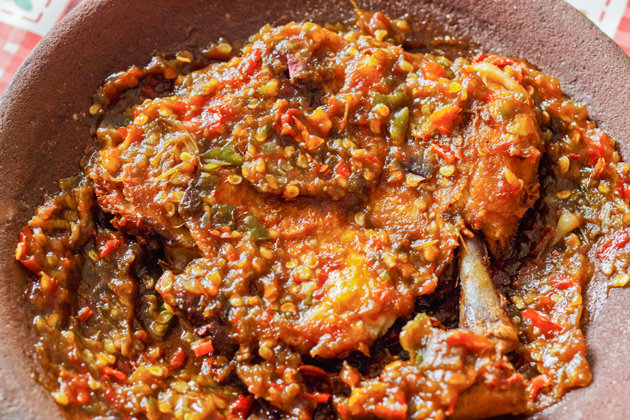 It was originally created in East Java, which strangely offers a lot of penyetan (smashed food), and we believe one of the first foods to be smashed in sambal was the soybean fermented cake, also known as Tempe. The original form was humble – fresh deep-fried slices of tempe placed on a cobek (stone grinder) of sambal belacan. They then smash it together roughly, so we can see the tempe stained with the fiery sambal. The texture is transformed.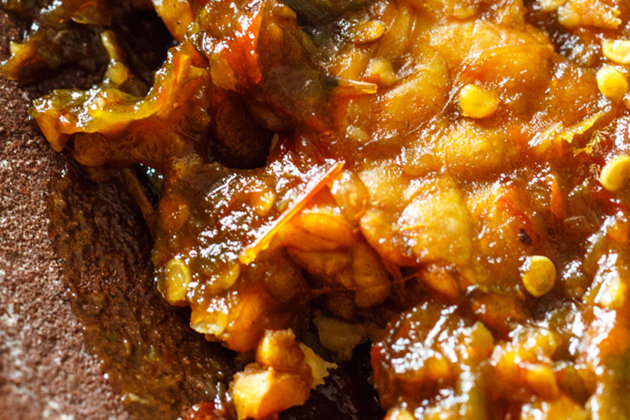 This technique is gaining popularity over the last two decades, and chefs have applied it to many ingredients – such as tofu, meatball, mushroom, duck, eel, chicken, fish, egg, shrimp, and even beef ribs. Usually, it's protein and fried, but of late, even the simple eggplant, is not spared from this method of cooking. These days in Indonesia, the most popular penyetan is probably the beef ribs. You can spot a lot of local restaurants offering penyetan, having iga sapi penyet as a signature item. Ayam penyet is a close second favourite, which is also easier to enjoy and most importantly, easier to cook.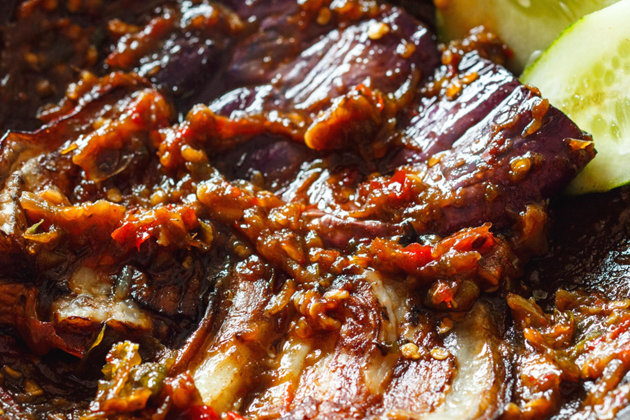 So what's the smashing idea? Penyet dim sum or puff pastry, anyone?