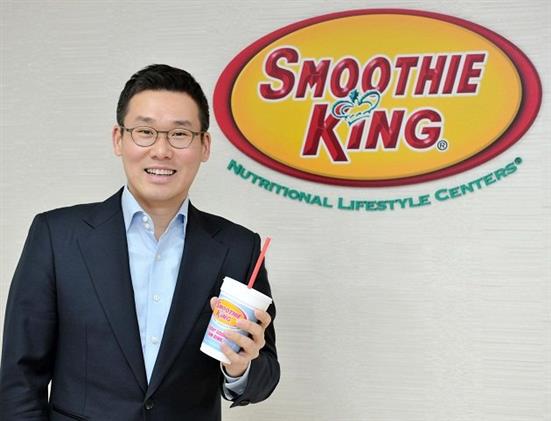 Smoothie King Opens SEA Flagship Store in Singapore
By Sheere Ng - Friday, Dec 21, 2012
Barely six months after Smoothies Korea, the Korean branch of US based beverage firm Smoothie King, made a rare move to acquire its parent firm, the company is now on full force advancing into Singapore's market.

Early this month, Smoothie King opens its doors at The Centrepoint. The company plans to open 10 stores by the end of next year, and a total of up to 30 stores over the next three years.

"We act really fast. For the last 10 years, that's the speed we're moving. What people take one or two years, we take less than six months," says the company's CEO, Mr Kim Sung-wan.

The Singapore flagship store offers 27 varieties of smoothies, tailored to Singaporean's preference for sweet taste – a finding based on a focus group the company conducted. Besides fruits, nutritional additives such as soy protein and electrolytes are added in the blend, which is marketed as less than 250 calories.

The smoothies come in three sizes, pricing from $4.90 to $7.90. Customers can add enhancers such as antioxidant, probiotic and collagen to their smoothies at an additional dollar. Smoothie King also offers a selection of healthy wraps and salads.

Singapore is strategically important for the company's expansion to Asia as Mr Kim believes that people in the region are looking at Singapore for the next big thing, hence success in the city will attract investors from other southeast Asian countries like Malaysia and Indonesia.

Singapore's cosmopolitan makeup also makes it the ideal testing ground for Asian markets.

"You have a good mix of people here in Singapore, so we will probably have customers from India in Singapore. So we'll get to know what Indian people like about our products. And you also have Malaysian people, Indonesian people, Thailand, Philippines…" says Mr Kim.

Although "smoothie" is yet the buzzword for healthy food, the 40-year-old Korean believes that the trend will soon arrive here. Already, smoothie is popular among the health conscious in the US, he adds, and top hotels there as well as Marriott in Hong Kong are offering it as a breakfast item. "We just need to market it as a healthier alternative in a much much convenient way," he says.

Smoothie King originates in New Orleans and was established by Steve Kuhnau in 1973. Mr Kim bought the franchise rights in 2003 to set up more than 100 company-owned and franchise stores in Korea, adding to the 500 over stores in the US. July this year, he signed a deal to acquire its parent company.