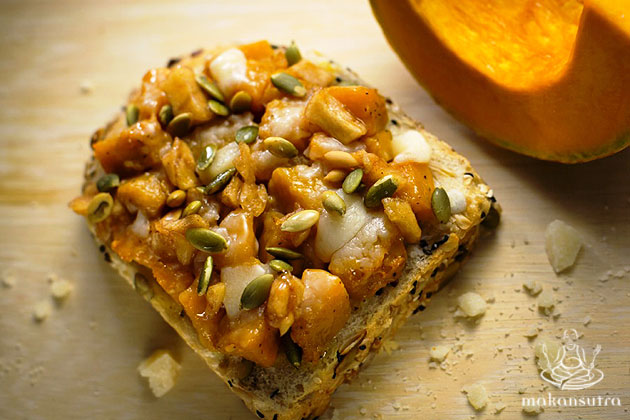 Smør: Healthy Scandinavian Food in Singapore in the Heart of Raffles Place
By Thammika Songkaeo - Tuesday, Nov 11, 2014
We spotted him because he had horns on his head. Traveen Gulrajani was the only Viking in the middle of One Raffles Place's basement – and he probably has been the only Viking there for the past three months, ever since Smør opened. A Scandinavian deli offering hot and cold open-faced sandwiches that showcase the rainbow of vegetable colours on grainy and nutty breads baked by the deli's chefs, Smør packs in not only heaps of nutrients, but also a flavourful story of an owner who spent twelve years at Bloomberg in Singapore, before realizing that he needed to leave behind a culinary legacy of sorts. We sat down with Traveen, the owner of Turkish-Norwegian blood, to listen to a story of which many others only dream. Ditching a comfortable office job for the risks of the F&B industry is not easy, but Traveen reminds us, "Don't live a life with regret."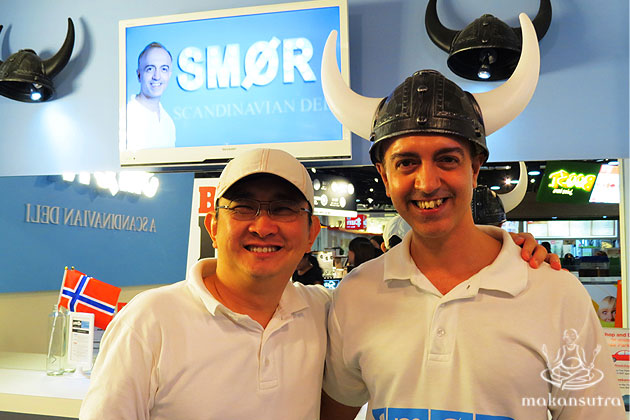 Traveen had been at Bloomberg for twelve years before he wrote to his colleagues that he, the Sales Director who had grown his career there, would be leaving to open a deli. The move could have seemed absurd to many, but instead, his colleagues voiced back to him: "You are really living your dream. We are only dreaming about it." For Traveen, the decision seemed to make sense. He had already done a lot as the Sales Director of Bloomberg and was asking, "Okay, what's next?"
At the same time, the corporate life, filled with its endless buffets, had taken a toll on his waistline, and he seriously questioned the perks of eating healthy.  The foods at Smør, "a handful of complex carbs, a handful of protein, and a handful of fibre for each plate," as Traveen summarizes, show his understanding of a nutritious lunch or dinner. He makes only open-faced sandwiches because he has seen many people discarding one slice of bread in closed sandwiches to eat less carbohydrate, and also because closed sandwiches don't allow the customer to know what ingredients and how much of them is between the bread. How fitting with the deli name, which means "butter" to represent how Traveen "wanted to butter up his customers."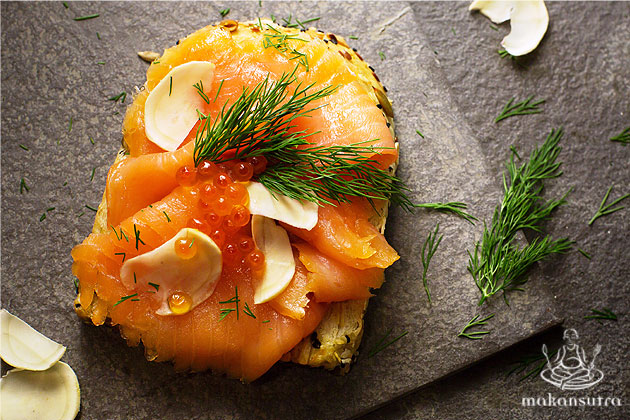 It might seem that, coming from Bloomberg, Traveen could easily decide to enter the F&B industry, since he probably was not as cash-strapped as many aspiring entrepreneurs, but Traveen says that even those with less money can launch their dreams, too. "Don't think too much," he advises. He explains, "If you're not rich, start small. You can start at a hawker centre or a small coffee shop. You don't have to start at a mall."  He points out that there are resources and grants that help aspiring entrepreneurs. He also shared that he took a course on how to cook for and operate a food business, and that has helped him to transition from a home-cook to the pro-owner that he is today.
His ex-colleagues at Bloomberg are already gearing up to face him as their mentor. Many people in offices have dreams to get out of that stuffy space. "Millenials are saying that they want to be their own bosses," Traveen says, but "no risk, no reward."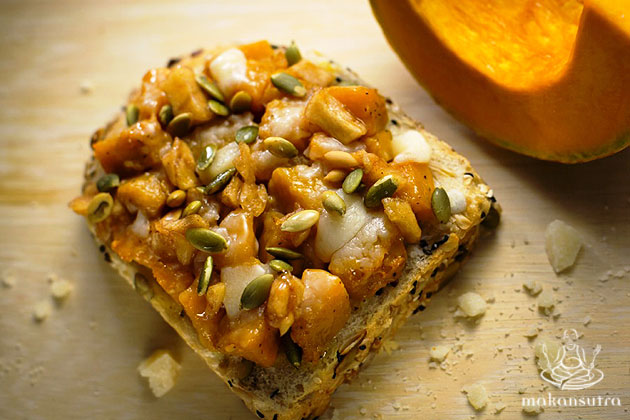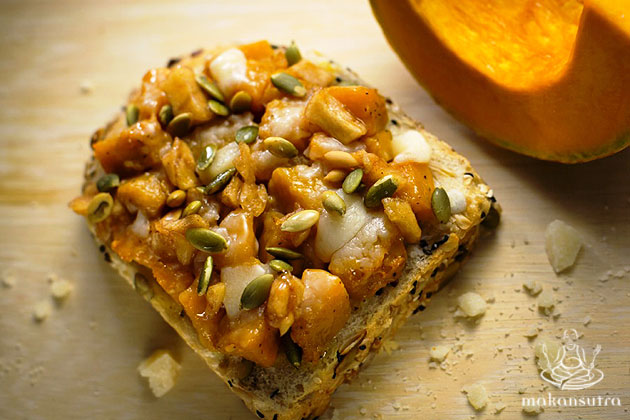 Sixty percent of his customers are locals, and the Scandinavians certainly come in, too. One enthusiastic customer was so happy about getting kale in the middle of the mall and was already texting her family to come over to Smør with her next time.
Its baby blue backdrop and heart-healthy food make Smør a comforting place, and the story of its owner an inspiring tale that reminds us to eat and to cook when the heart calls for it. 
Smør
#B1-23, One Raffles Place
Mon – Fri: 8:00 am – 8:00 pm
Sat: 9:00 am – 4:00 pm
Tel: 94301500