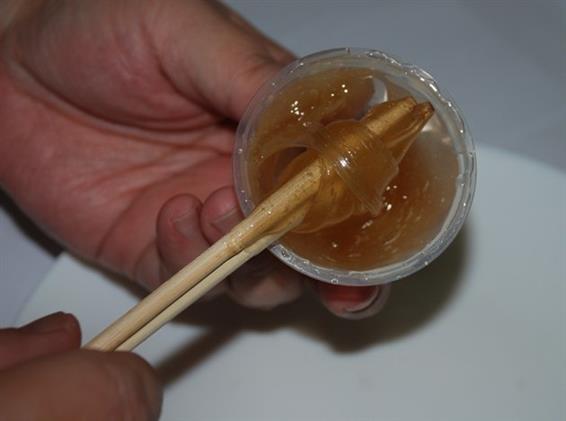 Snacks For The Rolling Good Times
By Cheryl Teo - Tuesday, Apr 03, 2012
The thought of Timbre Rock & Roots last weekend has gotten me all nostalgic.
With 60s soul and funk band, Earth, Wind and Fire, 70s ska band, The Specials and 80s blues musician Keb' Mo' – amongst the many performing for the two day event –it has inspired a train of thought of what were some snacks people of that era (60s-80s) were munching on, while grooving to the jazzy sounds.
I caught up with Edward Chia, Co-Founder and Managing Director of Timbre Group to find out the street snacks he had back in the day and if they make a good combo with the old tunes played.
"I remember eating a lot of Muah Chee, Kueh Tu Tu and Mamee snack when I was little. They are usually sold from mobile food wagons , where kids gather around fighting to get their favourite snack," explains Chia, the 28-year- old entrepreneur.
With the event held on the F1 tracks, Chia believes that if mobile food wagons were still allowed, it would make a nice addition to the festival.
"I would love to see the crowd rushing to get their hands on old time street snacks from mobile food wagons, to experience the same nostalgia. It would offer the snacks that I enjoyed as a boy and of course, heavier options such as banana leaf-wrapped nasilemak and carrot cake," he said.
If this has got you reminiscing and you want a piece of retro snack, here are some options you can consider taking with you, while basking in old time blues.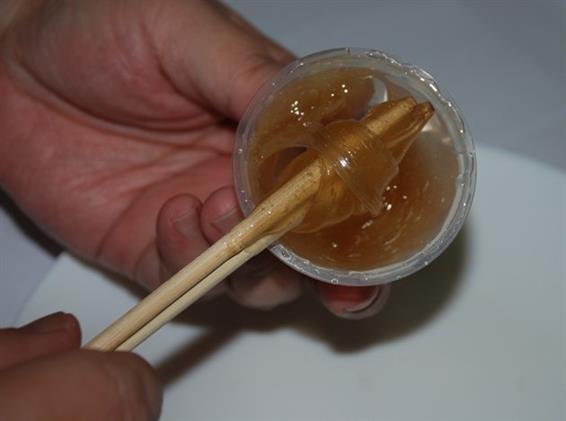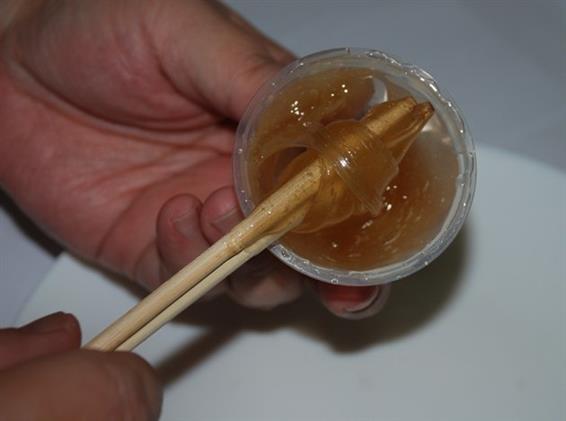 Malt Candy ( 麦芽糖 Mai Ya Tang)
Known as Beh Leh Koh in Hokkien, this used to be sold ready-made on sticks. Now, it is sold in a small tub, and you will be given a pair of wooden chopsticks to scoop and roll it up into a malt 'lollipop'. It was believed that it symbolises wealth and prosperity.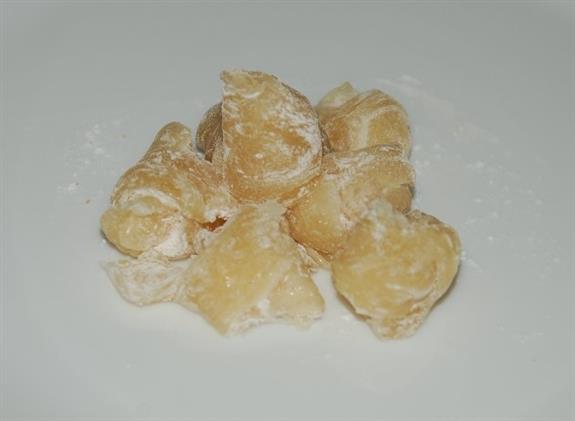 Ting Ting Candy ( 丁丁糖 Ting Ting Tang)
Made from harden molt, it got its name from the 'Ting Ting' sound when it is cut into bite-sized pieces with a metal scapel and rod hammer. The candy has a chewing gum-like texture and is sold in pieces – about the size of half a palm – now.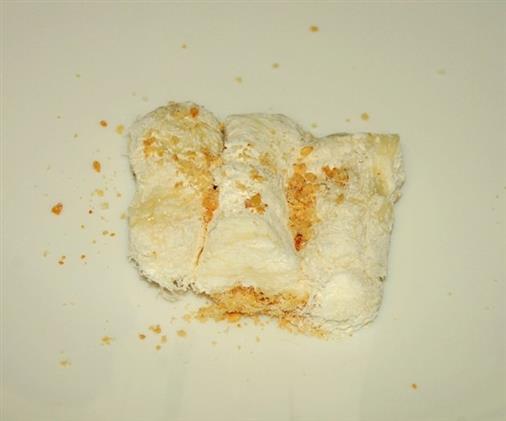 Dragon Beard Cand y ( 龙须糖 Long Xu Tang)
A thumb-sized cocoon made from malt strands, dipped with sugar – thus the colour – stuffed with mashed peanuts. It got its name from the fine malt strands, which resemble the beard of the mystical Chinese Dragon.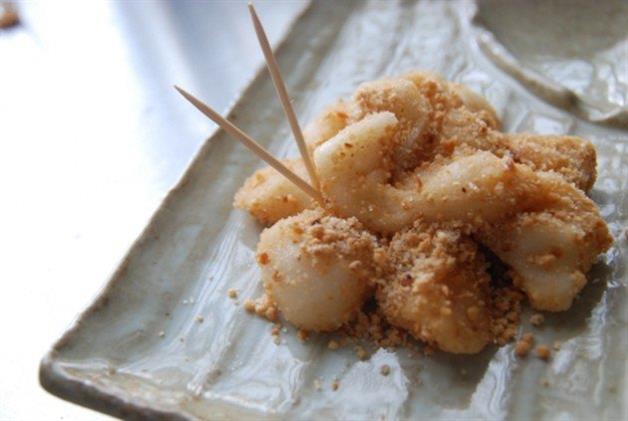 Muah Chee ( 金麻吉 Jing Muah Ji)
Muah Chee is a local snack that can still be found occasionally in malls and night markets, it is a combination of chewy, cooked glutinous coated with peanut and sugar. Best to be eaten fresh and hot when first served.
The first four snacks are available at Golden Dragon Beard Candy ( 金龙须糖 ), Food Republic Wisma Atria.
(Grab them before it closes for renovation from 2nd April onwards, call 6737 9881 for more information)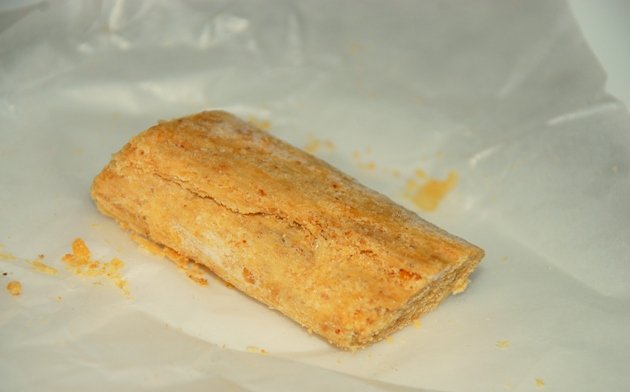 Peanut Brittle ( 贡糖 Gong Tang)
From the Fujian province, China, this sweet, crumbly peanut wafer is also known to some as Kacang Tumbuk, which literally means pounded beans. It is available in ready-made packets at leading supermarkets.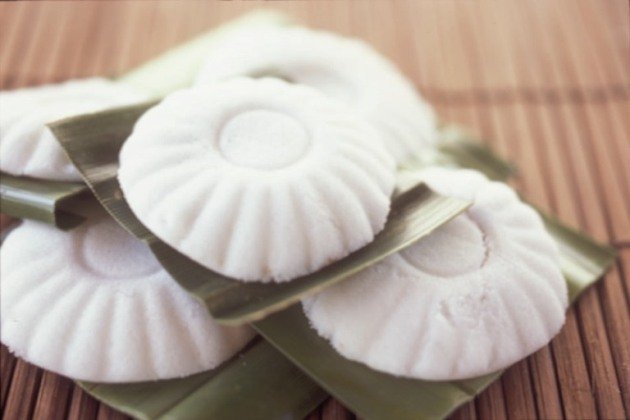 Kueh Tu Tu
These aromatic steamed white rice flour cakes, has a taste way bigger than its size. They are filled generously with either coconut or peanut shavings, served hot on a pandan leave.
(Available at Eastern Rice Dumpling, Carrefour Suntec City, 10am-9pm)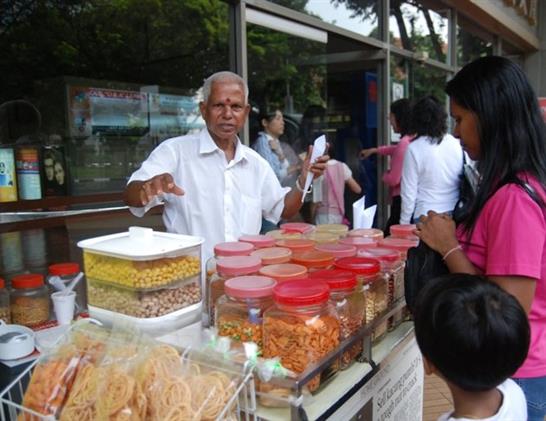 Kachang Puteh
Before popcorn and nachos came along, movie goers enjoy an assortments of nuts and beans sold in cone cups. This Indian vendor has been selling the snacks at the entrance of Peace Centre for years. You will also find cup corn and the savoury Indian snack, murukku.
So what are your favourite old time snacks?