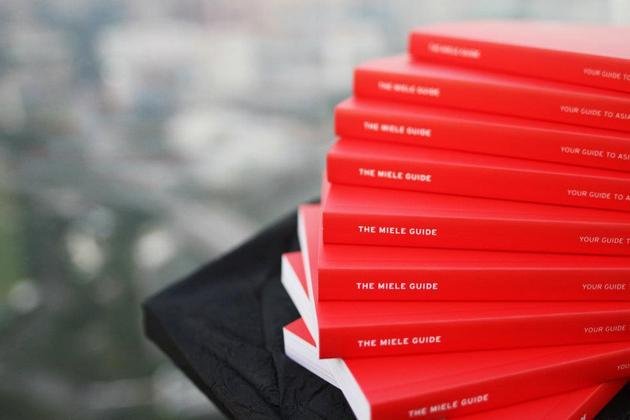 So Long Miele Guide
By Tris Marlis - Thursday, Aug 01, 2013
Just earlier this year, chefs from around Asia gathered in Singapore to celebrate their victories topping the list on Miele guide, with five Singapore's restaurants rated in the Top 20 spot. This month, however, the guide announced its closure after five years of publication.

The Miele Guide was born as Asia's first independent dining guide that recognises and celebrates Asia's fine restaurants. It is published by the Ate Group and supported by Miele, a German manufacturer of premium home appliances. Every year the guide enlisted about 500 restaurants across Asia, covering 17 countries, with the most anticipated Asia's Top 20 list.

The closure is going to be more like a switch, from paper to digital. "As the publishing world becomes increasingly digitised, it's important that we recognise this shift and look to embrace this new technology to perhaps produce a guide which is more accessible and has a higher level of direct engagement with diners," says Vetri Mayandi, Managing Director of the Ate Group. The format of the new digital guide will be announced at later date.

There has been criticism about how the Asia's "red book" glorifies foei gras over rice (Joel Robuchon empire is a fixture on the list). But for the past few years, as culinary scene in Asia is growing rapidly, we are seeing more diversity in the ranking. The new guide is said to better "reflect the ever-evolving culinary scene in Asia."

To many chefs in Asia, the Miele guide is the Golden Globes of Asia's fine dining that brings attention and promotes cities in Asia as new dining destinations as the next Paris or New York. In the meantime, Miele will continue its independent activities, including working with At-Sunrice in offering scholarships to young talents.