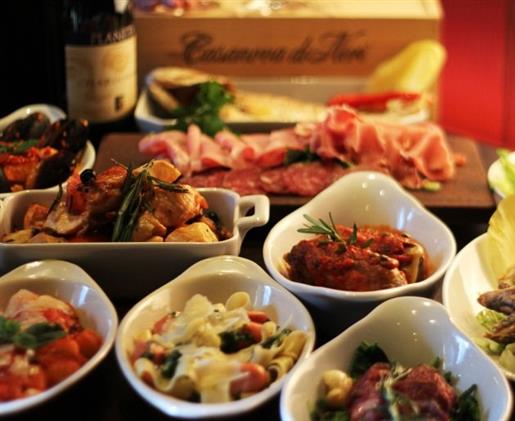 So What Is New In Clarke Quay?
By Gregory Leow - Thursday, Jun 21, 2012
The past couple of months have seen quite a few restaurants opening up in the Clarke Quay area but that is hardly new considering that the whole stretch from The Central to Robertson Quay is packed full of every kind of restaurant imaginable.
There are a host of international cuisines at Clarke Quay proper and if loud and proud and tourists are your thing. Across the river is the equally happening but not so crowded Riverside Walk, while further down if you'd like a bit of peace and quiet, Robertson Quay offers eateries that are a little more laidback.
The other end of the Clarke Quay area is The Central. Kind of like a mini-Japan town, it offers all kinds of Japanese restaurants under its roof.
In fact, pop down the Clarke Quay area and there is always a new promotion or a new restaurant opening up. This area is so alive and buzzy that it boggles the mind.
With so many restaurants in Clarke Quay, it can be tough to keep track of all that's happening, let alone make a decision on where to eat.
Makansutra rounds up some of the new happenings at Clarke Quay including some restaurants, too-new-to-review, which might tickle your fancy.
San-Sui Contemporary Japanese Dining And Bar
Open only last month, this is the second branch of its sister restaurant, San-Sui Sumiyaki & Bar, which opened at One Fullerton in 2010. Besides a Japanese cocktail bar, Sansui veers away from the traditional and offers modern Japanese food mixed in with European influences.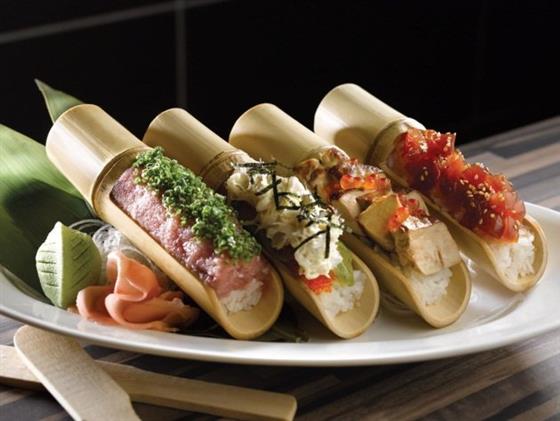 Some of the interesting dishes served are a Japanese-inspired rendition of risotto using Japanese short grain rice paired with jumbo lump crabmeat, asparagus, truffle oil and parmesan cheese. Aptly named Rizotto, it'll cost you $36. Another interesting one is Tako ($22): beer braised octopus with string beans tomatoes and liquid-centre egg with a tofu vinaigrette.
San-Sui Contemporary Japanese Dining And Bar, 3B River Valley Road, #01-06, The Foundry, Clarke Quay. Tel: 63367737. (open every day)
Chiso Zanmai Japanese Buffet Restaurant
There are buffet restaurants and there are buffet restaurants, but this is the first one to have an Osaka based theme. Well, it's not exactly new. It follows in the footsteps of dining concepts like Osaka Town in Raffles City which offers a rough resemblance to Osaka food in a Marche–style setting.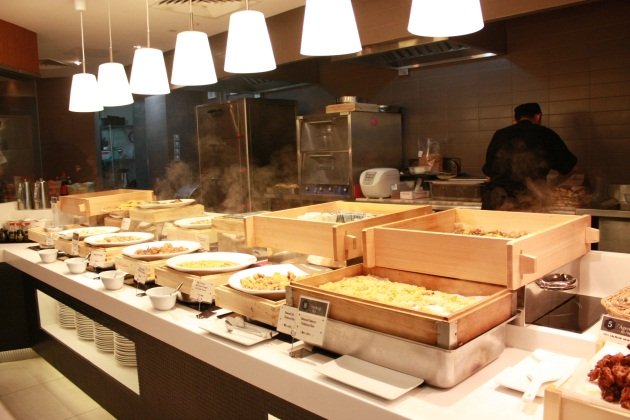 Its first outlet outside Japan, the restaurant is offering 100 over seasonal, that's right, seasonal items. So you can expect much loved items like okonomiyaki (thick, filled pancakes, made with yam flour batter, seafood, pork and kimchi) and tako yaki (octopus doughnuts).
Buffet prices for an adult during peak hour weekend dinner is $27.90++ so don't expect The Line quality. The area is huge at over 743 square metres at seats 200 people, so they mean serious business and are expecting huge crowds.
Chiso Zanmai Japanese Buffet Restaurant, 6 Eu Tong Sen Street #01-15 & #02-17, The Central. Tel: 6221-3177. (open daily)
Trattoria Gallo D'Oro
Called "The Golden Rooster" in Italian, the man behind this Italian restaurant is Chef Carlo Marengoni and he only has one rule in his restaurant: "In Gallo D'Oro, have food, must SHARE."
And true enough, he and his team of cooks dish out Italian dishes family-style. It's placed in the middle of the table, very Italian mama's kitchen and also very Chinese restaurant too. Who knew the Italians and the Chinese had anything in common?
His style is more Northern Italian and aside from the usual assortment of dishes, one of the more interesting ones is the Casonsei alla Bergamasca ($20) – veal and half-moon ravioli mixed with golden butter and crispy bacon chips. How not to like?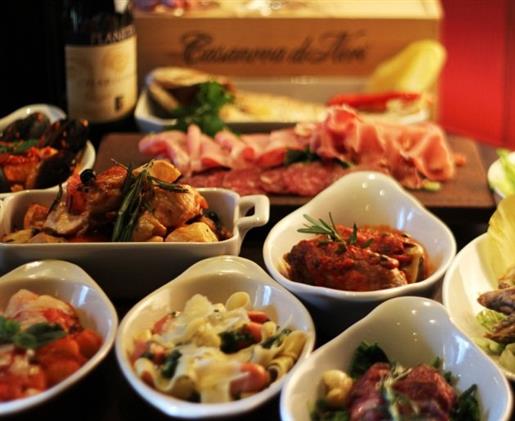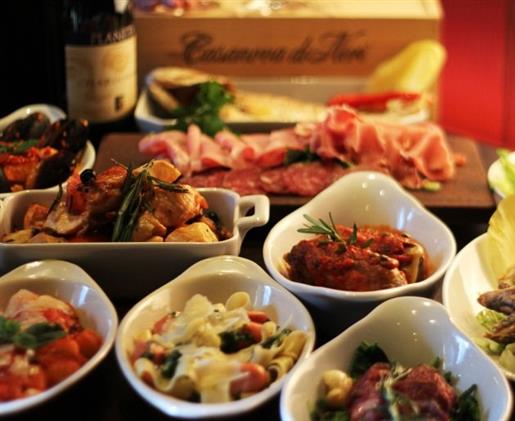 He also offers fish dishes where the whole fish is grilled and served whole including tail, head and insides. A whole sea bass goes for a decent $29. Good news if you're a fish lover and love demolishing the head. Cats will go hungry and hate you forever.
Trattoria Gallo D'Oro, 7 Magazine Road, #01-03, Central Mall. Tel: 6438 8131. (closed on Sundays)
The Pump Room's New Beer-Infused Menu
If you love food and you love beer, why not have both and save time? But jokes aside, microbrewery The Pump Room is attempting to fuse the flavours of beer into their dishes and is offering a range of nine dishes, bangers and mash, steak and kidney pie, beer-flavoured salmon and the like. Even desserts are not spared the beer treatment with dishes like Deep-fried Green Apple Infused with Golden Ale (S$12++) This takes beer loving to a whole new level.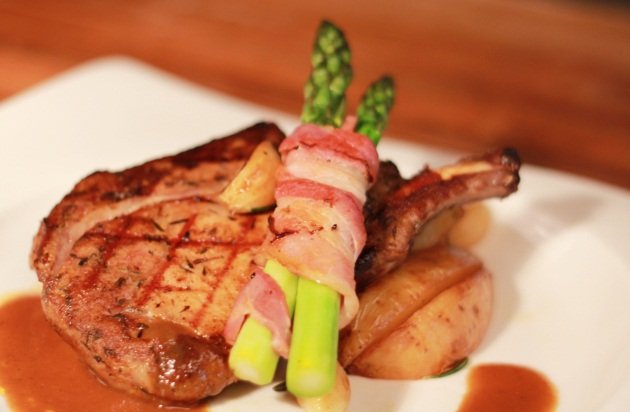 The Pump Room, 3B River Valley Road, The Foundry, #01-09/10. Tel: 6334 2628. (open daily)