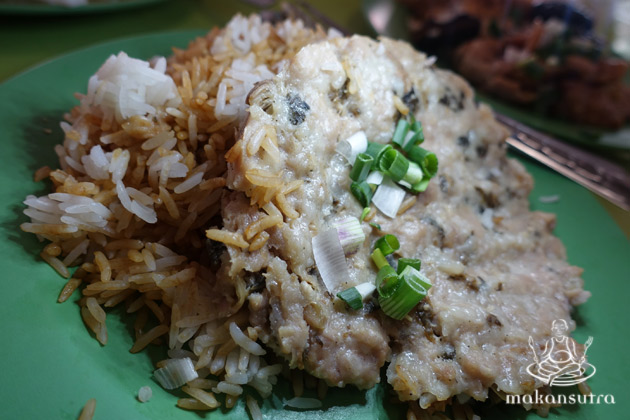 Spying for more Deliciousness
By KF Seetoh - Sunday, Oct 23, 2016
Work does not stop now that we've inked the Makansutra Singapore 2017 edition. In fact's, it all back to the drawing, I mean chomping board. We need to revisit existing listings to check consistency and changes, uncover new ones and often come across mediocrity plus list new types of dishes, either the old and forgotten or a new heritage fusion. Fresh images have to be taken and done in a coherent and naturally attractive what-you-see-is-what-you-get manner.
Yes, I love my job and I never fail to get makan buddies when I am out on regular eating jaunts. They are only too happy to be "mopping-up agents" of all that I try and nibble at. Typically we comb up to 10 eateries a day, suggested by very obscure post and recommendations online and from asking friendly strangers who seem to know what they are ordering and eating (the best research method by far).
This week, we've unearthed a few new "stars" to track for our next publication. Some of them we cannot even find online as they have never been written about nor tagged.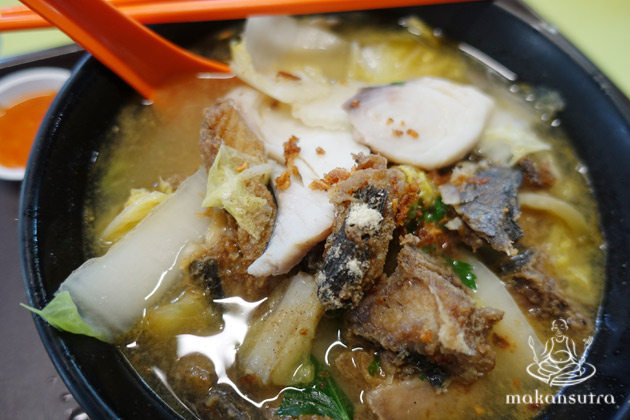 1.Chuen Xiang Mei Fish Soup, 02-35, Hong Lim Food Cte, 531A, Upper Cross St, 11am to about 3pm or sold out, close Saturday and Sunday
This was recommended by another hawker nearby when he spotted me behaving "suspiciously"- not knowing where I was going nor eating. "Trust me, try this fish soup when they open tomorrow" he told me. The fish soup has a robustness and comes brownish because the fish bones(used for stock) were very well roasted, plus they introduced Szechuan vegetables and tomatoes to lift the fishiness off. Go for the black and white- fresh mackerel slices with very fragrantly fried fish head chunks. You get the sweetness of the fresh fish, firmness of the fried fish head, crunch of the vegetables, tang from the Szechuan greens and a lovely combination of all that in the soup.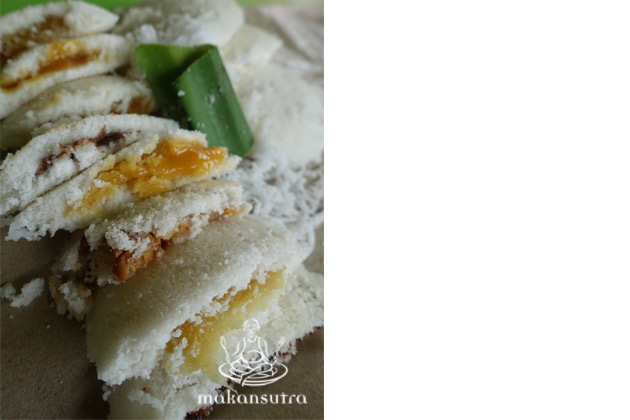 2.Mr Putu, Blk 1, Yishun Ave 5, Chong Pang Village, Swee Sian Yuen Eating House, 11.30am-6.30pm/ 7.30pm-11.30pm, close on Monday.
They occupy a corner of an ayam penyet stall- a stall within a stall, if you like. What attracted me was the range of the Putu Piring on offer. Apart from the only variety all of us have known, which is stuffed with gula Melaka, they offer 16, yes, one-six. Count these- durian, red bean, peanut, pineapple, kaya, chocolate, banana, blueberry, cheese, cuppucino, jackfruit, mango, strawberries, sambal anchovies, cempedak and the of course the good ol' gula melaka. I only tried 9, which was all Din and his wife Has, had that day. The durian was fail safe, as was the kaya and chocolate, but the cheese was very refreshing (like a golden sand salted egg yolk custard pao). The peanut and red bean was comforting but I had one beef with them- that the fillings could be more generous. But at $1 for three, I really cannot complain. How about and stuffed up $1.80 for 3 version, boss? I was upset that I missed the sambal ikan bilis version. I will be back.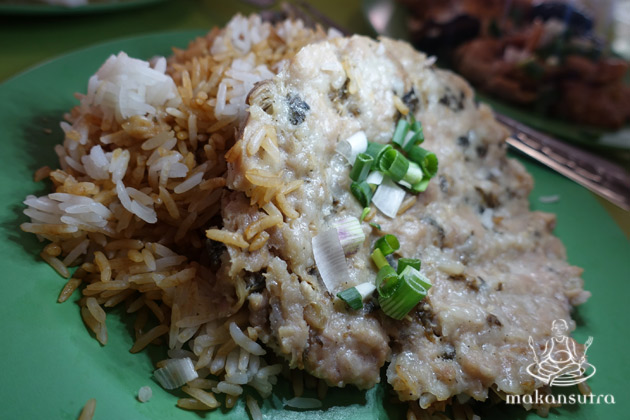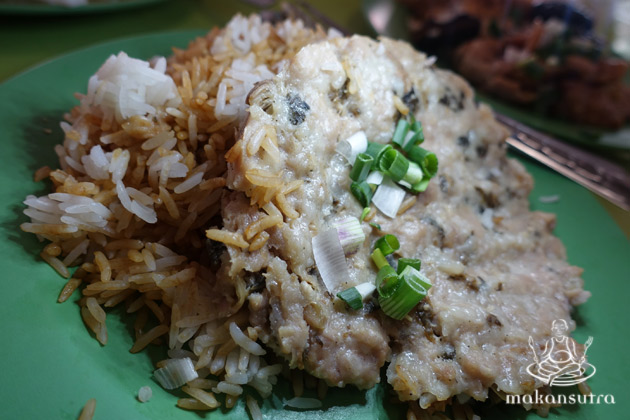 3.Fragrant Hong Kong Pork Rib Rice, #02-69, Hong Lim Food Centre, 531A, Upper Cross St. 9am-5pm close on Sundays.
The queue for this was unrelenting and it was all for these very comforting steamed bowls of rice with pork ribs, minced pork patties and chicken versions. These are the stuff to turn to when you have an "off" , down or dull day. The signature pork ribs rice was very softly steamed but the rice had just enough bite, unlike to really soft mushy versions you get elsewhere. A splash of soy and stock sauce was poured over to enliven the rice. The saltiness and umami in all the rice was just nicely done. My favourite was the minced pork patty with preserved egg over rice. That patty was generously chunky , meaty and easy on salts. Their chicken and mushroom version was equally moreish too.