Stained Glass Cookies: Spice up your Christmas
By Text by Stefanie Chao. Images by Alex Khaw & Esther Ng @ Makansutra - Tuesday, Dec 23, 2014
Laying out these treats on a plate will surely entice Santa to come scrambling down your chimney (ok, maybe the emergency stairs in Singapore's case) this Christmas, and not him only! The enticing smell of these cookies baking in the kitchen will waft around your home, warming the hearts of your loved ones, and their tummies too.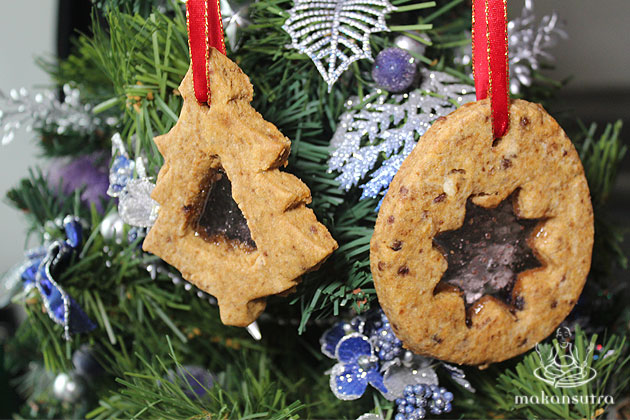 Bake these cookies together with friends and family and create some bonding moments. The children's little hands are excellent for crushing the candies to sprinkle into the centre of the cookies, as well as cutting the preserved ginger into tiny dice. Just make sure they are supervised in the kitchen, they can even help to hang up the finished cookies with pretty ribbons later!
The cookie base is pretty much standard sweet cookie dough which uses no eggs, moistened only with evaporated milk. Feel free to substitute the preserved ginger with the same amount of preserved citrus peel, or remove it entirely and add some cinnamon, allspice, or cocoa powder to your taste. However, the freshly grated old ginger and chopped preserved ginger add a spicy kick to the cookie, which is sweetened just right with fragrant Chinese black sugar (黑糖 ). It's akin to the flavor and fragrance of molasses, but not as intense.
So gather round with those near and dear to you. Christmas comes but once a year so why not pull out all the stops, in the spirit of giving to bring some cheer this holiday season!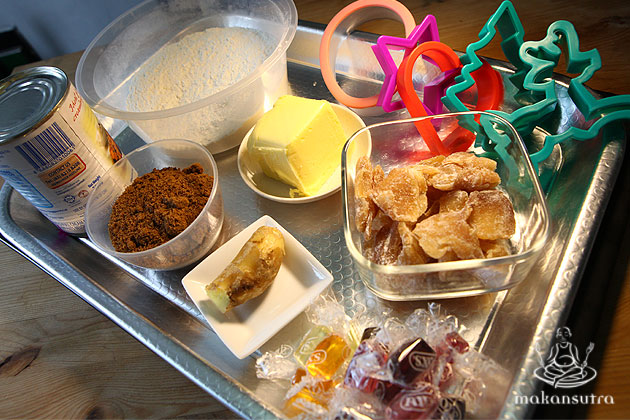 STAINED GLASS COOKIES
150g top flour
50g plain flour
100g chinese black sugar
Pinch of salt
100g cold salted butter, cut into cubes
2-3 tbsp evaporated milk
2 tbsp worth finely chopped preserved lemon ginger from a local kana(preserved fruits) stall
1 heaped tsp of finely grated old ginger
Assorted boiled sweets (like Fox's brand) crushed finely with a mallet or end of a rolling pin
Corn oil for greasing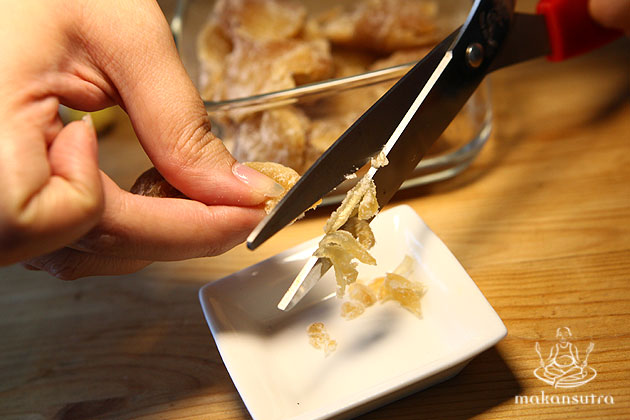 HOW:
1. Shift the two flours and salt together into a deep mixing bowl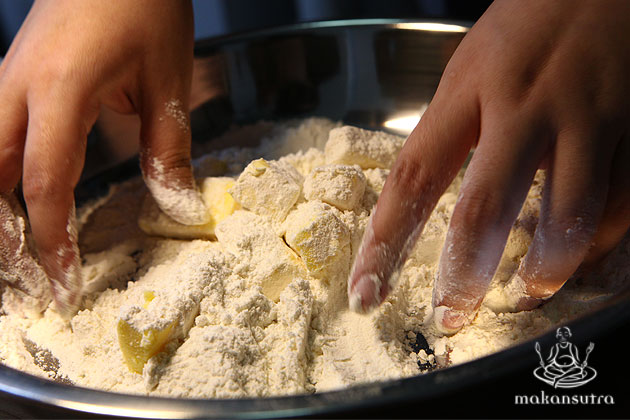 2. Rub the butter into the flour mixture until it resembles fine breadcrumbs. Add the sugar, grated ginger and chopped preserved lemon ginger. Toss to mix.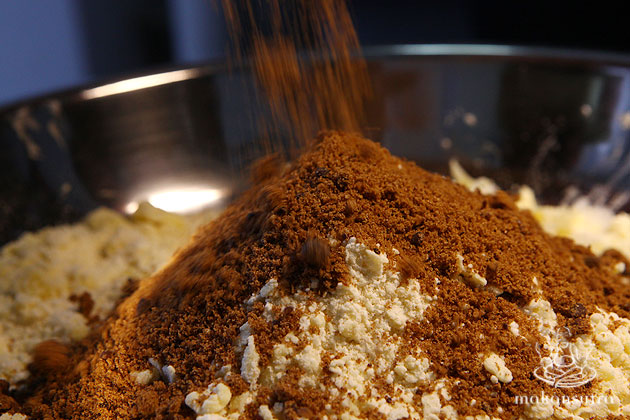 3. Add the evaporated milk a tablespoon at a time and combine lightly with your hands until it forms a dough. Chill the dough for at least an hour.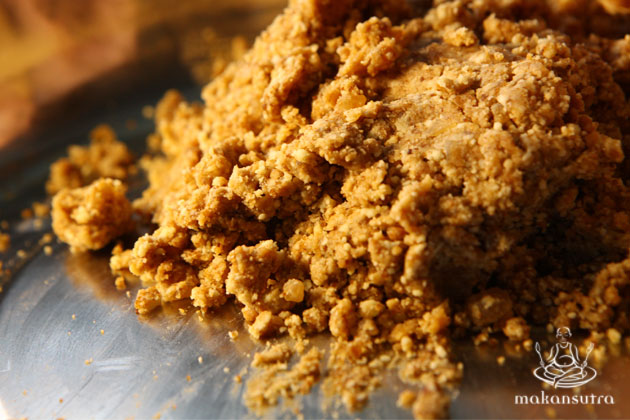 4. Preheat the oven to 180C and line your cookie tray with waxed paper. Rub some oil on the paper so the candy centers will not stick to the tray later.
5. Roll out the cookie dough on a lightly floured surface, to about 1/2 inch thick and stamp out shapes with cookie cutters. You can bake these for 13-15 minutes, until lightly crisp, and let it cool down before eating warm.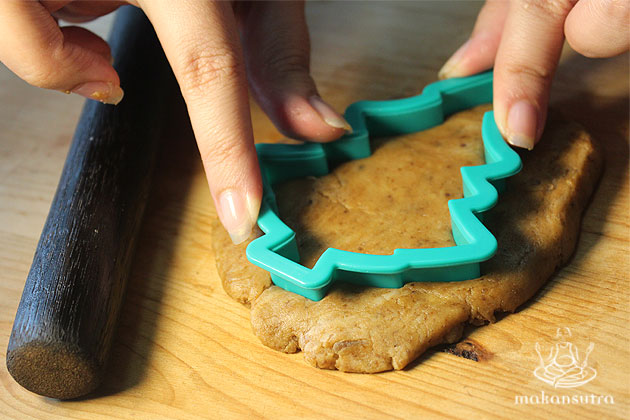 6. Alternatively, you may stamp out shapes and then use a smaller cutter to stamp out another shape in the centre. Use the end of a satay stick to make a hole near the top of each cookie.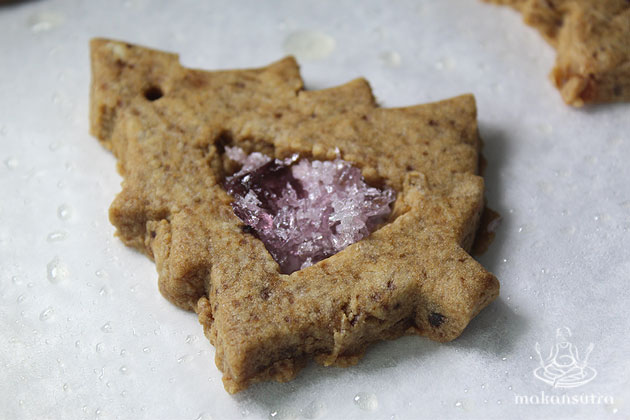 7. Bake these for about 5-7 minutes in the oven till lightly set, then remove the tray from the oven. Carefully sprinkle in the crushed candies, covering the inner circumference of each centre. Bake again till set, and the candies have melted, another 8-10 minutes. Do not remove immediately, but let it cool down for 30-45 minutes before carefully sliding it off the oiled baking paper.