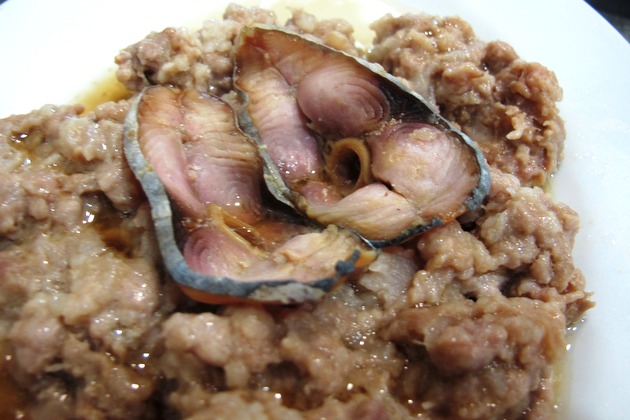 Steady Through the Years
By KF Seetoh - Monday, Aug 26, 2013
What you do when you have an eatery, a café or restaurant and you hit pay dirt. The queues form, people are relentless and just can't seem to get enough of your food and service. A few options are open – you expand, create a cut and paste operation model, scale it and multiply like little hamsters. You can also expand the business for the family and open up a couple more outlets and entrust the recipes and skills to trusted members of the clan. Many culinary brands in our midst, upon the first sign of success, dream up a conquer-the-world plan, then fizzle out when they realise the world is bigger than their imagination.
A local food court, once operated and owned by a sauce and food product manufacturer, expanded up to 11 outlets in quick time. They miscalculated the expectations of the customers when they unconsciously pitched themselves against the artisanal offerings at a hawker centre. Today, they've closed all but one outlet.
Then there are the one shop or stall sensations. They come in all sizes and class – from hawker cze cha, kopitiams, fine dine and cafes. No matter how successful they've become, they remain. Even with decades of reigning supreme in their domain, they harbour no dreams of becoming some makan empire. These are old establishments which humbly do what they do best – serve the same high standards of food and do their utmost and that one outlet, day in and out. They have soulful magnetism. Their regulars know them and their flavours by heart. They are the ones who must "have it once a month at least". Even their children have become regulars.
We are talking about singular outlet icons (and there are many), such as Hainananese western establishments like Shashlik (Far East Shopping Centre) international news featured hawkers like Mattar Road Seafood at Old Airport Road hawker centre, Sik Wai Sin cze cha in Geylang, Huat Kee Teochew Restaurant at Amoy Street, Nasi Padang River Valley at Zion Road, Apollo Banana Leaf Fish Head Curry at Race Course Road, Buko Nero at Tanjong Pagar…the list can go on, and these are just a whisker of them.
The big question is, what makes them work, is it familiarity, location, convenience, the permanent drive memory effect, food or all. I think it's all or at least a combination of many.
Singular Sensations
They keep doing what they are good at all these years and by now, they are unshakeable local brands. They harbour no grand thoughts about opening up multiple chain stalls despite their popularity. These folks just sell good food, think about customers, food quality and consistency all day long at that one spot where they had been serving their habitual regulars all these years.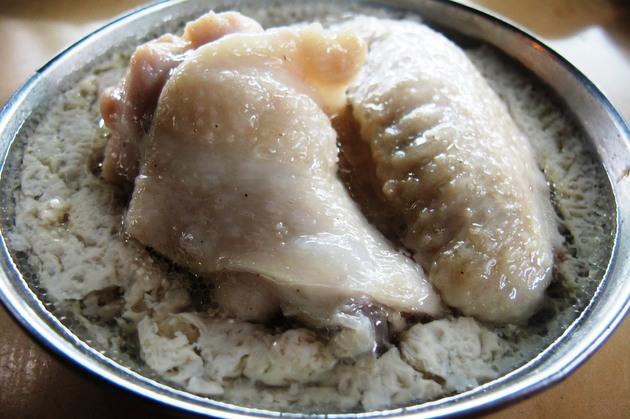 1/ Swee Choon Tim, 187-191 Jalan Besar ,Tel: 629452926pm -6am (next day)
This no frills dim sum coffeeshop with air-conditioned sections has come a long way in their almost 30 years of operations. They began touting a very humble yet proud bak po. Boss, Mr Chan Ann Tan would patiently sit out by the back kitchen and fold a mushroom, a chunk of chicken and a wedge of egg into his dough and steam it. The result was addictive and extremely comforting – soft, slightly sweet and fluffy dough holding up the firm and juicy savoury fillings. Many of their customers would sit out in the back lane out in the open under the moonlit backlane (they open only in the evenings). This inconvenience became a charming attraction.
The Steamed Chicken sounds blah, but when you devour this little platter of softly steamed smooth white chicken steamed in egg white, wine and rich stock, it's so satisfying. Many also order their banana prawn fritter. Mashed banana with whole crunchy prawns are rolled up, battered and deep fried. You can just imagine the taste and texture. Once, Mr Chan was wondering what he could be done with his plate of leftover fried mee suah. He recreated one, spread it over a sheet pan, chilled it and later cut them into little blocks and deep fried it till it is crispy outside, moist and soft inside. This became one of the runaway success items too. Today, they have five shop lots, up from one twenty years ago and offer a new range of Shanghainese dim sum items and snacks but the same old back lane seating character remains out in the back.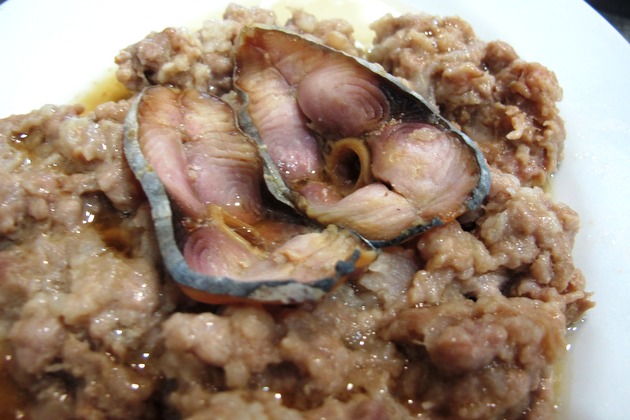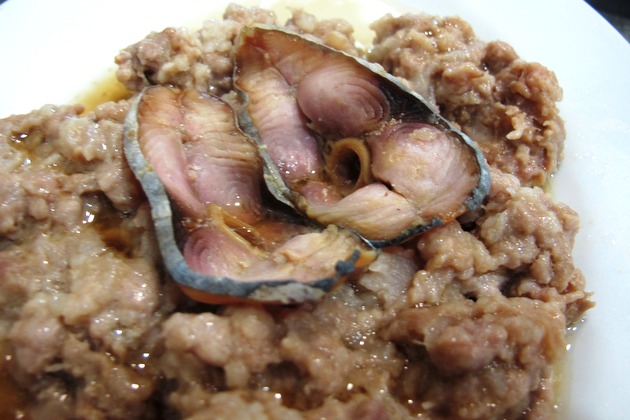 2/ Sik Wai Sin, 287 Geylang Road, 11.45am-2.30pm, 5.45pm-9pm.
Their parents had retired from the kitchen over a decade ago as age was catching up. The place is filled every night and they churn out less than 10 signatures. And over the last few decades, the customers return for those same few dishes. They don't even have a menu.
Everyone (I kid you not), has a plate of their iconic steamed fish head in taucheo or fermented bean sauce. Steaming it is an art the second generation chefs took a while to master. The freshness and the flavouring are skilfully balanced and the generous sprinkling of lard croutons over is what "customers expect," says second generation chefs, Steve Chia with brother Desmond agreeing.
Their other die-die-must-haves include their humble steamed minced pork patty with salted fish. Clearly, one of the best around as they leave bits of fats and cartilage for texture. And if you tear into their chunky prawns and fried soft tofu in thick eggy seafood sauce, the last thing you would think of is replicating it at home. These things can only be done in professional chinese kitchen with high heat stations. If you come in a party of 10, don't bother ordering, just tell auntie you want everything they have