Steak, Salad and Fries in Penang's Love Lane
By CK Lam - Monday, Nov 26, 2012
Steak Frites in the heart of historic George Town, Penang is a great restaurant that fits the current trend for nostalgia. The restaurant is part of 23 Love Lane, a beautifully restored boutique heritage hotel.
We had a good evening dining at the casual and charming restaurant which is credited with the serving of steak. The grilled Australian beef tenderloin is served in melting cafe de Paris butter, and to be enjoyed with a host of crispy fries, French baguette and garden salad.
The marbled beef marinated with salt, pepper, Dijon mustard and Lea & Perrin sauce comes with different preferences of sizes, priced at RM49 for 150g and RM60 for 200g.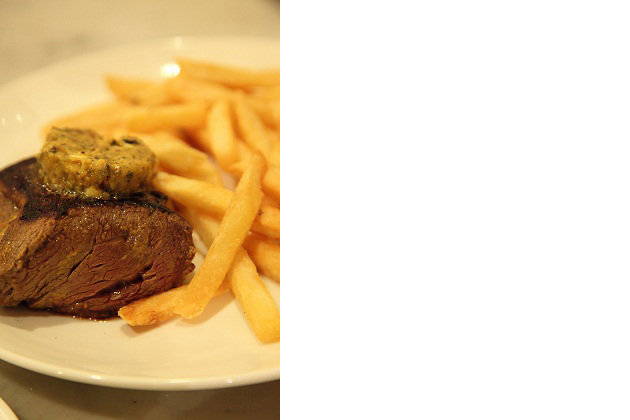 We had the 150g steak cooked to medium-rare with a smokey glaze. Full of flavour and juiciness, the steak goes beautifully with the melting cafe de Paris butter. This tasty herb enriched butter is delicious, prepared with a wide variety of ingredients including Parmesan cheese, anchovies, Dijon mustard, pepper, parsley, thymes, dills and tarragon.
The garden salad of local romaine lettuce is served before the main course with appetising honey mustard dressing. The light dressing is made with just the right balanced amount of vinegar, olive oil, Dijon mustard and honey sweetness.
Pairing the steak with the Wamssler Sparkling Mead is the way to go. Served chilled, the mead made with pure honey is deliciously refreshing.
The steak menu is served from 5pm on weekdays and from 12pm on weekends.
Steak Frites is a great dining place with friendly service. Decorated with many old antiques, wooden tables and booth seating in a soft lighting, it is also a great place to linger over coffee. At the same time there is a lot to see of the neighbouring boutique hotel.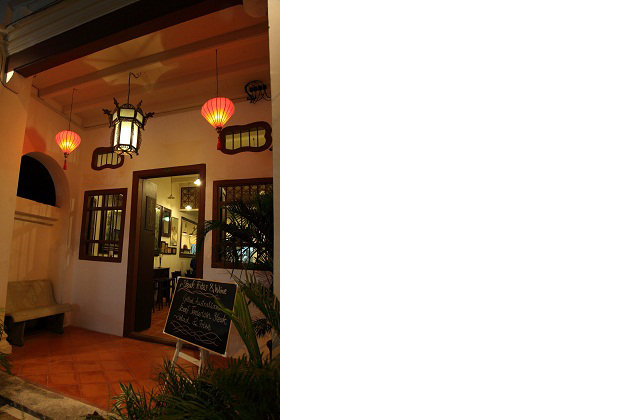 This restaurant has more table space in the outdoor garden, which is popular for the serving of the daily afternoon tea. With no fix menu, the Saturday afternoon tea time comes with the performance by a violinist.